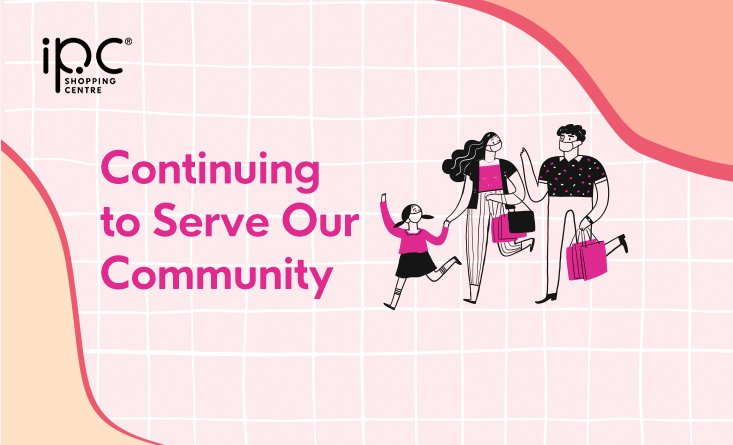 IPC Shopping Centre is more than happy to serve our amazing community, providing a safe space for you and your loved ones to spend together. We are sure you miss your favourite outlets, and precious hang out time with your friends and family!
For latest updates, please refer to our official Facebook page as we will be updating them frequently in accordance to our government's regulations. We care for everyone's safety and well-being, and will continue to maintain our strict SOP.
We want to go over and above our standard SOPs, ensuring heightened levels of sanitisation and hygiene in our centres! That being said, we will continue to offer our personal shopper services, drive thru pickup and home delivery services for your added convenience and comfort.
Let's continue to stay safe, and do our part to overcome this situation together ❤ #BetterTogether #KitaJagaKita