About IPC
Our
Brand
At IPC Shopping Centre, we are more than a shopping centre. We are a meeting place that fosters genuine connection and a feeling of togetherness and community.
We strive to exist as a welcoming space for all visitors, not only as a place to comfortably shop or run errands conveniently, but also a destination where people can experience memorable moments.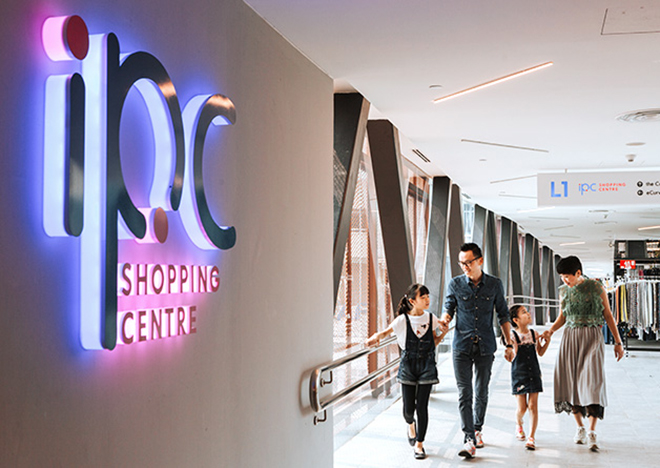 IPC Shopping Centre is operated by Ikano Corporation Sdn. Bhd., a wholly owned subsidiary of IKEA Southeast Asia & Mexico under the Ikano Group, Sweden.
Ikano is an international, family owned group of companies. It was established in 1988 and develops, owns and manages companies in the areas of finance, insurance, real estate and retail. Ikano was originally a part of the Swedish home furnishing company IKEA. IKEA was founded by Ingvar Kamprad in 1943.
During the 1970´s the Ikano activities involved managing real estate, financial services and insurances for IKEA. Today the Ikano Group owns and develops competitive and profitable niche companies in the areas of finance, real estate, insurance and retail in Europe and Asia.
IKEA Southeast Asia & Mexico is a franchisee of Inter IKEA Systems B.V., owning and operating six IKEA stores across Southeast Asia. It also owns and operates shopping centres, adjacent to the IKEA stores in Kuala Lumpur and Bangkok.
'Made with
Swedish Charm

&

Local Touch

'
IPC Shopping Centre recently underwent a huge redevelopment to upgrade itself and cater to the changing needs of the community and its shoppers' lifestyles.
With this redevelopment, IPC Shopping Centre hopes to stay true to its Swedish heritage and 'future-proof' itself while still maintaining a connection to the local needs of its customers.
The Centre now boasts a completely refurbished interior, beautifully crafted with Scandinavian touches that can be seen in almost every corner of the shopping centre. Fittings and decorations in soft pastel hues of pinks, blues and yellows can be seen throughout the shopping centre, perfectly complementing the simple yet cosy interior. Wooden touches can be found here and there, adding a touch of homeliness to the modern façade.
"Your
home

away from

home

."
Our goal is to spread positivity and touch the lives of everyone who visits IPC Shopping Centre either by providing them with unforgettable shopping experiences, connecting and inspiring hearts, or even just being the comfortable local community shopping centre frequented on weekends.
IPC Shopping Centre aims to make a mark as that one memorable place in everyone's heart that generations from now will look fondly upon and remember as a place of positivity and happiness.
To welcome our shoppers, we've provided only the very best in terms of cosy Scandinavian inspired interior design and a good mix of tenants ranging from fashion, beauty, food, lifestyle, and much more.
The DALA Horse (Dalahast in Swedish) has been the identity of IPC Shopping Centre since its opening. This little wooden horse has a special meaning to IPC Shopping Centre as it is a symbol of Swedish handcrafts and signifies the Swedish roots of IPC.
The name originates from Dalarna in Central Sweden, where woodcarvers would carve little wooden horses for children to play with indoors as it was too cold outside. The horse was a popular figure as it was a trusty friend and worker who would help on the farm in both summer and winter.