Enjoy the
best

of IPC Shopping Centre!

At IPC Shopping Centre, we appreciate and value our shoppers. Even more so when it comes to our IPC Tack Club members. Now, with IPC Tack Club Perks, being part of the IPC family just got more exciting!

Now, as a IPC Tack Club member, you'll be able to enjoy the many exciting promotions we've put together, all from our stores at IPC Shopping Centre! From rebates and discounts to gift with purchases, there's a lot to explore and be excited about when you are part of the IPC family!
Enjoying your privilege as a IPC Tack Club Member is easy, all you need to do is:
Login to your IPC App and tap "Perks" at the bottom of the screen
Tap on the perk you would like to enjoy
Show the perk to the cashier and tap on "Redeem"
Enjoy your perk! Now explore more Tack Club Perks by tapping "Back to Perks"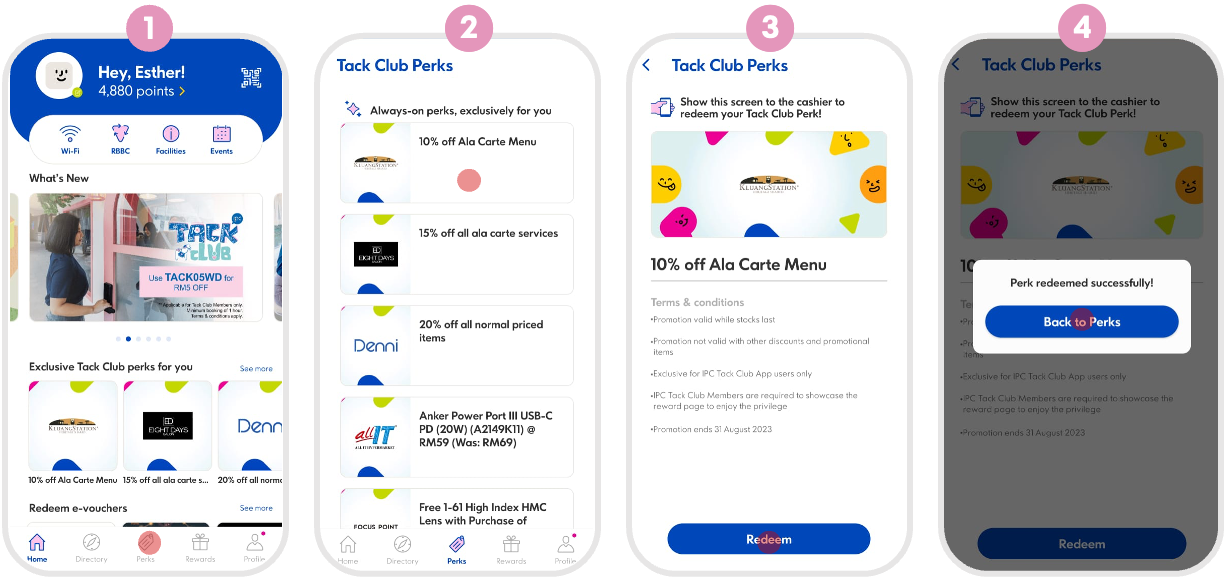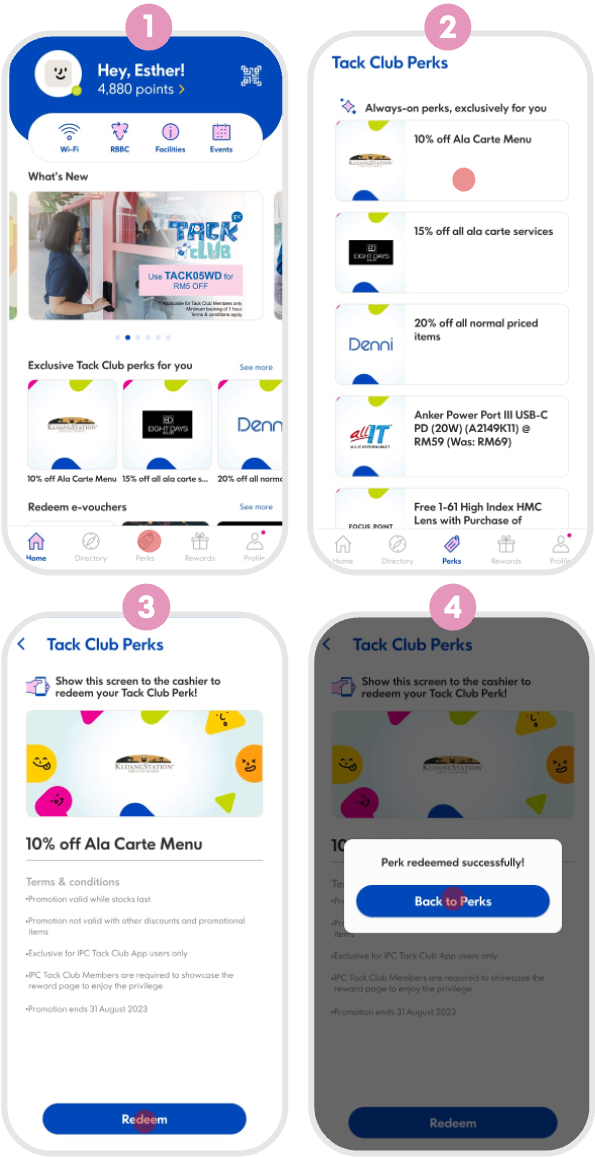 Turn your daily shopping into
Rewarding Moments with our IPC App.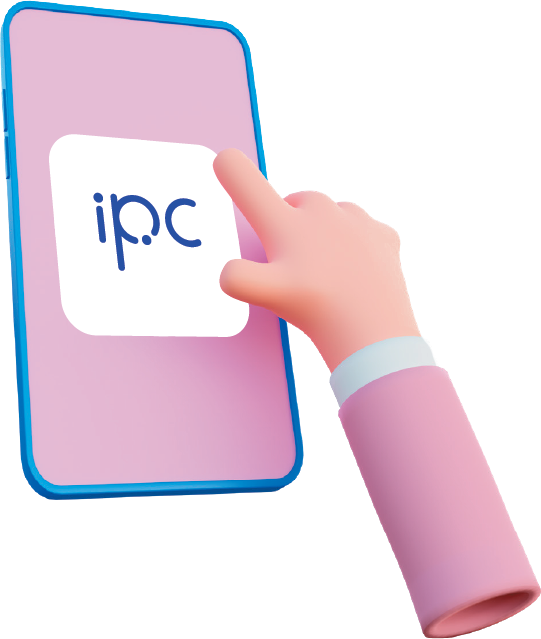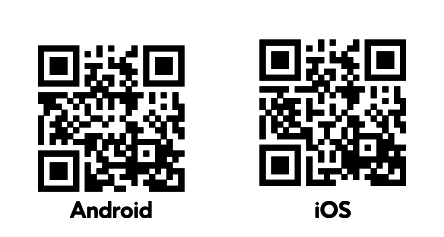 DOWNLOAD

the IPC App in iOS or Android.

REGISTER

your details in the IPC App.
Enjoy exclusive

PROMOTIONS & E-VOUCHERS!
Enjoy these offers from outlets in IPC!