About IPC
Our
Commitment
Together we can create a more sustainable future. We want to do our part in inspiring and enabling as many people as possible to live more sustainably and become climate positive.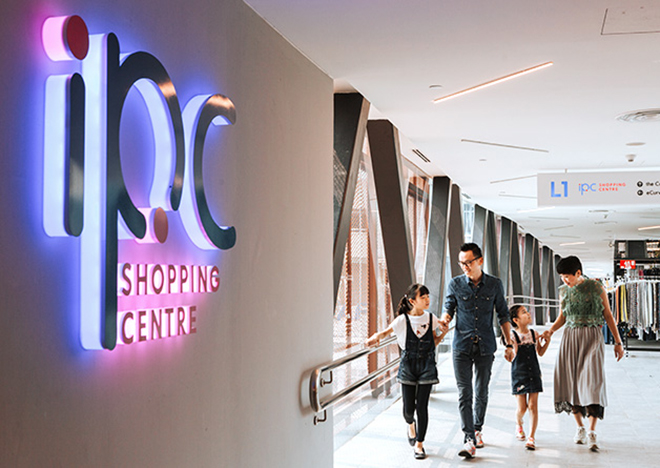 In order to create a better everyday life for the many people who visit IPC Shopping Centre, we believe in building a strong partnership with our tenants.
We have made 3 unique commitments to our partners that together, provide a strong platform for mutual success.
A Dedicated Partner
To create the strongest possible market place, our team works closely with tenants to attract more visitors to the mall. Frequent promotions & activities are held at IPC Shopping Centre to attract more shoppers to the Centre and to our partners' outlets.
A Powerful Partner
We try to bring in strong, reputable retail partners into our shopping centres. The IKEA brand has been around for years and is already well established enough to attract visitors from near and far.
A Long-Term Partner
We are a long-term proactive owner and centre management. We take responsibility in ensuring that our shopping centre is well maintained. A good tenant who shares the same vision and would like to grow with us is very important to us.
Several of our long-time partners who have been with us over the years include Harvey Norman, Popular, Spotlight, and many more.
To
Our

Shoppers

Our goal is to spread positivity and touch the lives of everyone who visits IPC Shopping Centre either by providing them with unforgettable shopping experiences, connecting and inspiring hearts, or even just being the comfortable local community shopping centre frequented on weekends. IPC Shopping Centre aims to make a mark as that one memorable place in everyone's heart that generations from now will look fondly upon and remember as a place of positivity and happiness.

To welcome our shoppers, we've provided only the very best in terms of cosy Scandinavian inspired interior design and a good mix of tenants ranging from fashion, beauty, food, lifestyle, and much more.
To
Our

Planet

IPC Shopping Centre has always been about living sustainably and giving back to our planet. We are passionate about sustainability and want to reduce our impact on the environment therefore we are in the process of applying for green building certifications including Malaysia's Green Building Index (GBI) and the Leadership in Energy and Environmental Design (LEED Gold). As part of this effort, we have implemented roof solar panels as well as rainwater harvesting.

We strive to include green efforts into our everyday business. For that, we use energy saving bulbs throughout the shopping centre and placed waste-specific recycle bins in our Shopping Centre to encourage everyone to do their part for the environment. We've also invested in a sustainable dishwashing and cleaning system as part of our commitment to the environment.

In addition, we have our IPC Recycling & Buy-Back Centre, opened since June 2009, as a convenient drop-off point for those who want to get rid of recyclable waste and minimize the impact on Mother Earth. The IPC

Recycling & Buy-Back Centre has undergone an upgrade with better accessibility to assist the community in their recycling efforts.