A place where family works.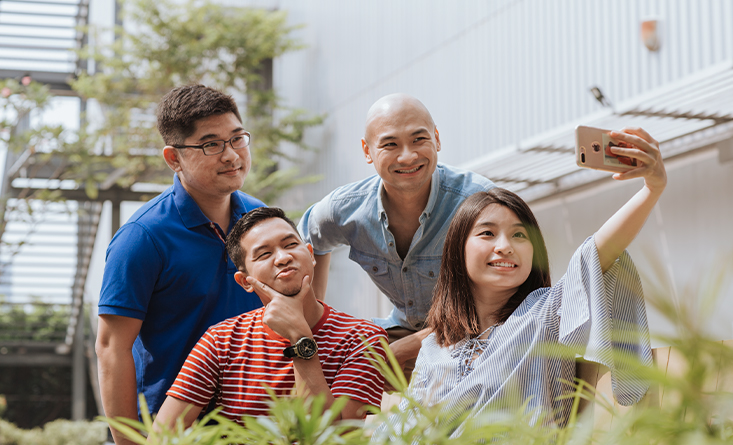 We are part of a global family of co-workers and believe in employing people of various backgrounds and experiences to bring about broader perspectives and innovation. Diversity is an immense part of what makes IPC a fun place to work!
Fostering diversity also promotes inclusive culture which helps build strong teams and collective positivity in the workplace. All co-workers will be treated equally and regarded as important, regardless of differences. Here you can always be yourself. In fact, we encourage it!.
IKEA Discounts and Restaurants
Co-workers are our most valued customers and are entitled to a 15% discount on any home furnishings and food sold in our stores. All our centres are anchored by IKEA, and co-workers from our centres are welcome to dine at co-worker restaurants that serve fresh, healthy subsidised meals.
Medical, Maternity and Paternity Leave
Our co-workers enjoy medical, dental, eye checks and more in a comprehensive health insurance package, We also give mothers four consecutive months of maternity leave and fathers receive four weeks of paid time off after a baby has arrived to help share the joys - and responsibilities - at home.
Long Service Award
We reward loyalty through our Long Service Award.
Gifts
We enjoy special occasions together and give gifts to mark seasonal celebrations, birthdays, marriage, the arrival of a baby.
Work Environment
As retail experts, we take pride in providing inspiring workplaces that create a relaxed, open atmosphere where we work side by side.
Incentive Plan
All co-workers may earn an annual financial reward when we meet our shared business objectives.
Making a Positive Impact
We are all entitled to a day of paid leave each year to work shoulder-to-shoulder with our charitable partners or volunteer for a good cause.
Fun Days Out
Health Week activities, tertial team outings and an annual dinner & dance are among some of the most-loved benefits in our total rewards package