At IPC Shopping Centre, we're committed to providing our shoppers with an unparalleled retail experience.
We are constantly seeking new and innovative ways to enhance your shopping experience amidst the tranquility of Scandinavian design of our centre.
We have several experiential facilities around our centre to ensure that your visit to our mall is more than just a shopping trip.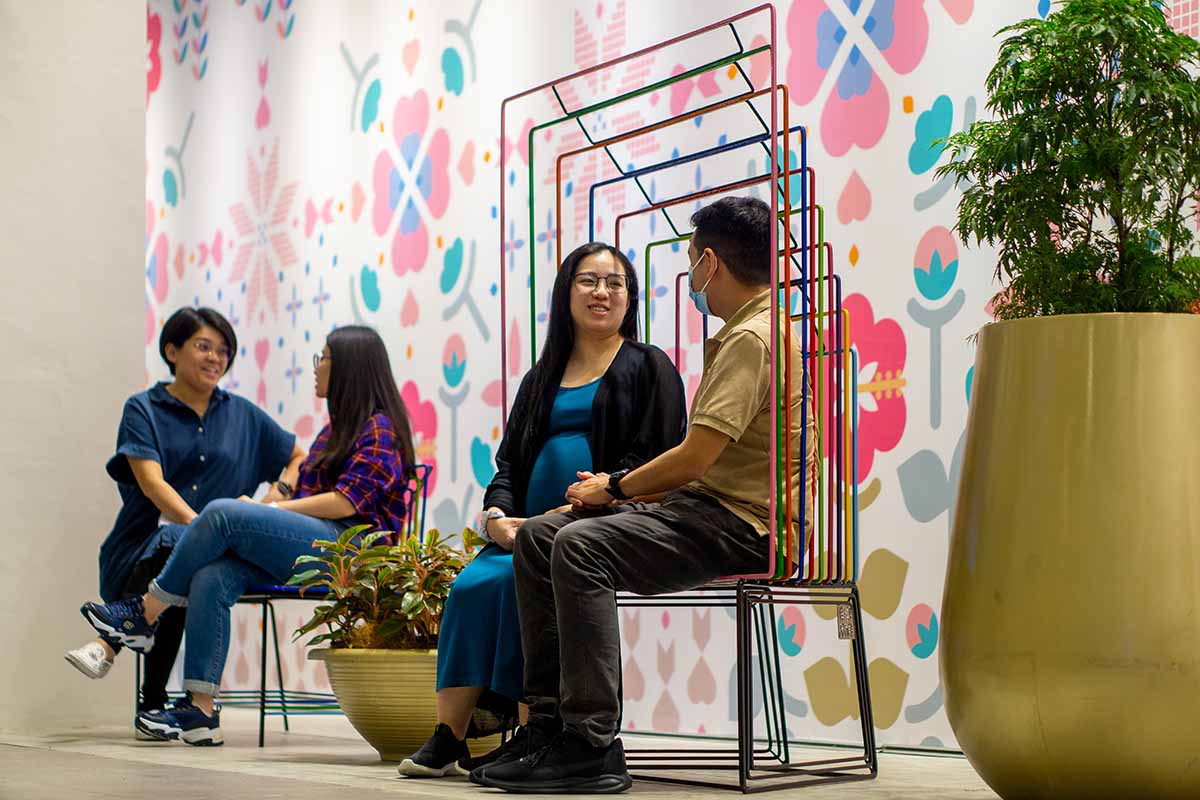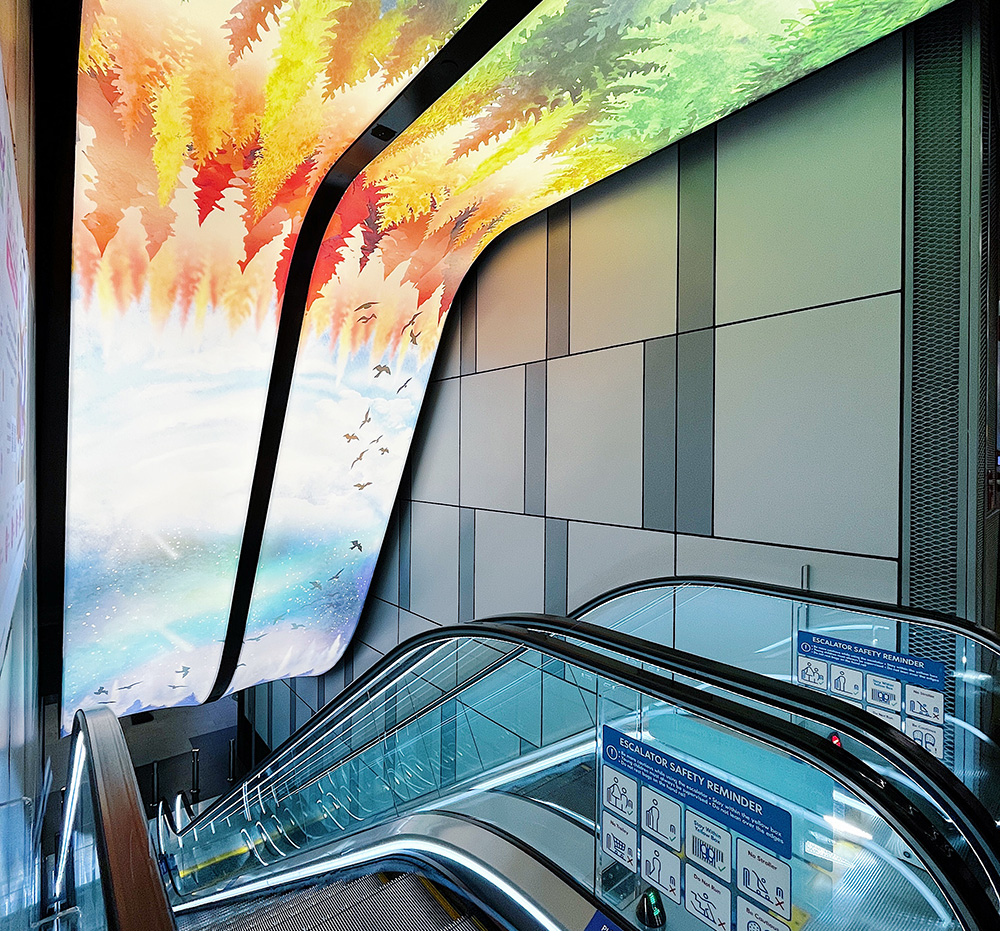 The Calming Coniferous Forest
Sweden's coniferous forest is undeniably serene. The quiet stillness. The gentle rustling of the needles in the breeze. The fresh and crisp scent of pine in the air. It is a beautiful and calming place where one can find solace and inner peace. Making it a great escape from the chaos of modern life.
Here, you can immerse yourself in the forest and experience a deep sense of grounding and appreciation for its simple complexity of nature's most beautiful creation. Enjoy its natural aromatherapy, and wonderful sights. It offers a unique experience that can help soothe the mind, find your balance and possibly achieve a brief moment of tranquility.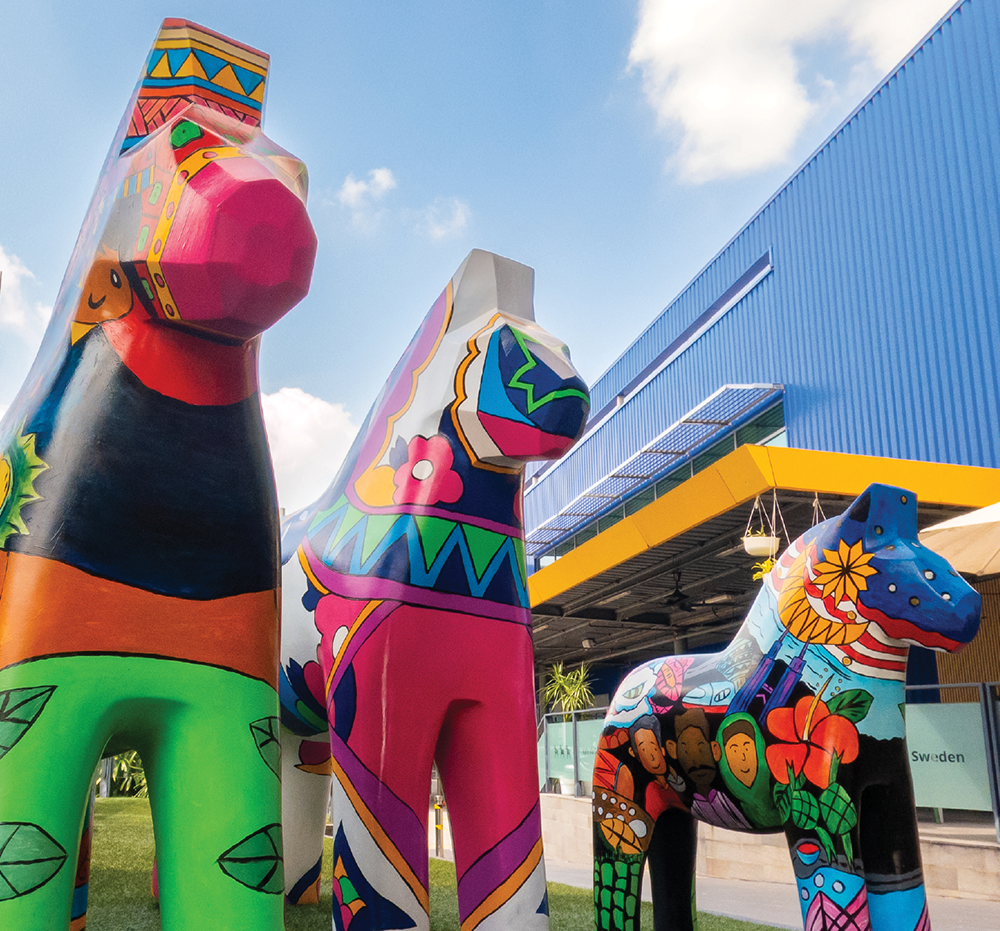 Dala Horses
Think of Sweden and you will find the Dala Horse – Sweden's symbol of Good Luck. Regardless of all the different legends and stories surrounding it, one thing remains the same: the Dala Horse is Sweden's most recognizable symbol. Sold in Sweden as toys or as souvenirs, you can now take photo with this majestic statue at IPC Shopping Centre! Designed by creative young minds, our centre's Dala Horse designs are one of a kind. So go ahead, snap a photo and admire the creativity our little designers!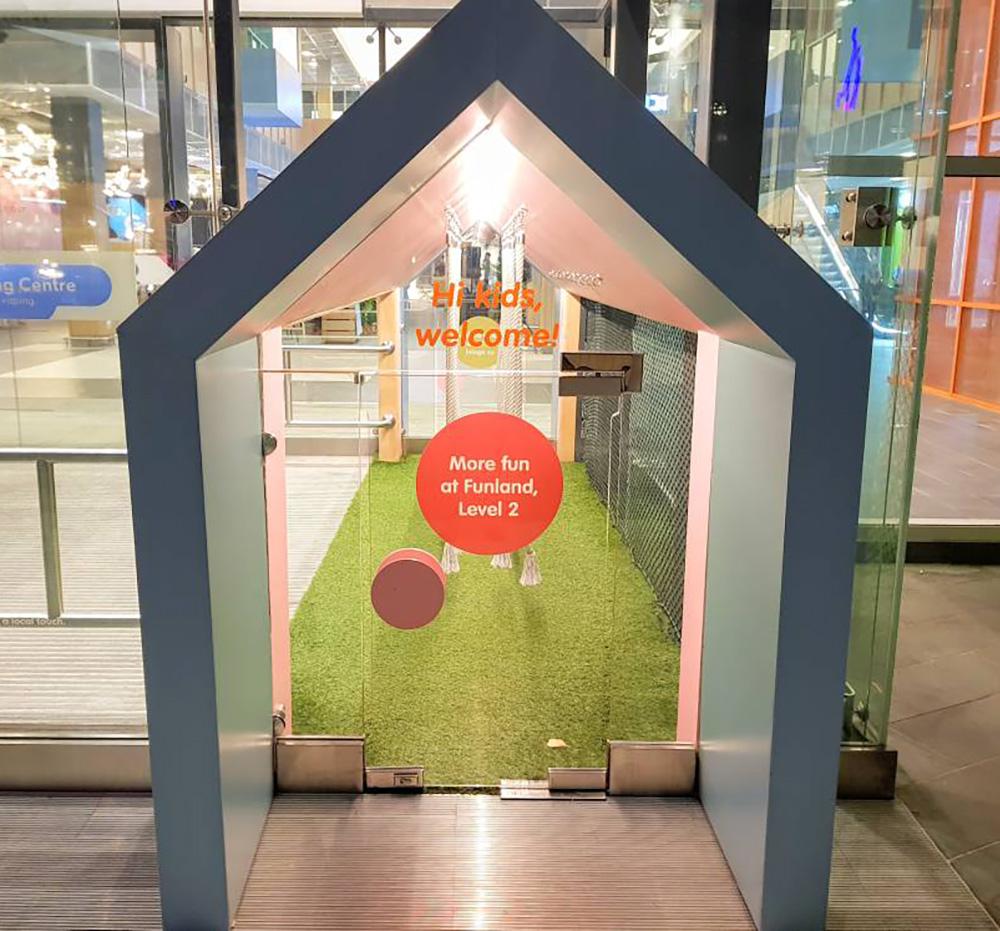 Kid's Entrance
At IPC Shopping Centre, we provide fun for the family the minute you walk through our doors! This is especially true for our Kid's Entrance. Specially designed for your little ones, our Kid's Entrance is designed to interact with our little shoppers and provide fun, right from the start!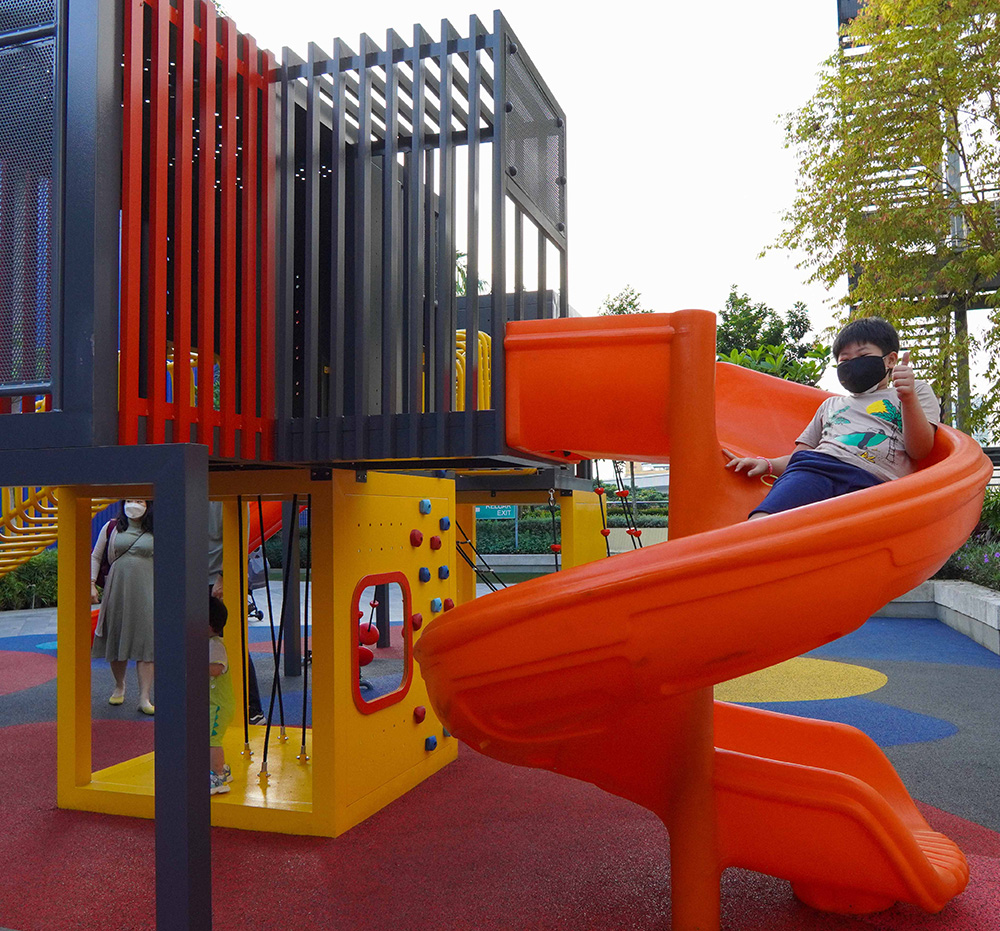 Playland
Looking for a safe and clean place for your toddlers to run free? Head on over to our Playland! Just take the exit next to H&M and you'll see our exciting play area for older children! From slides to monkey bars. Your kids will be able to explore and go on their little adventures while parents can sit by the side at the provided benches.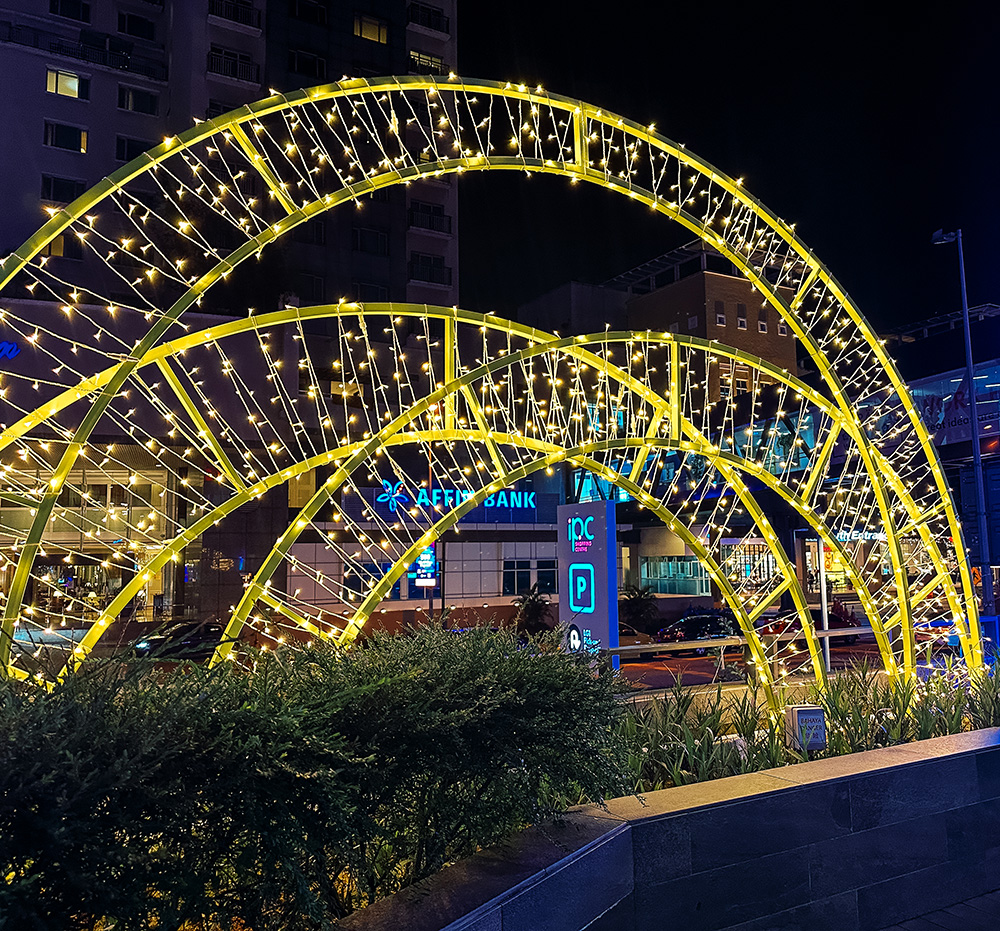 Al Fresco Scandinavian Lights
Enjoy a scrumptious meal surrounded by the beauty and wonder of the stars at our al fresco.
Our light installation creates a magical atmosphere that's perfect for a romantic date night, a fun outing with friends, or a special family dinner. Whether you're looking for the perfect backdrop for your next Instagram post or just want to snap some memories to treasure forever, our Scandinavian light installation is the ideal spot.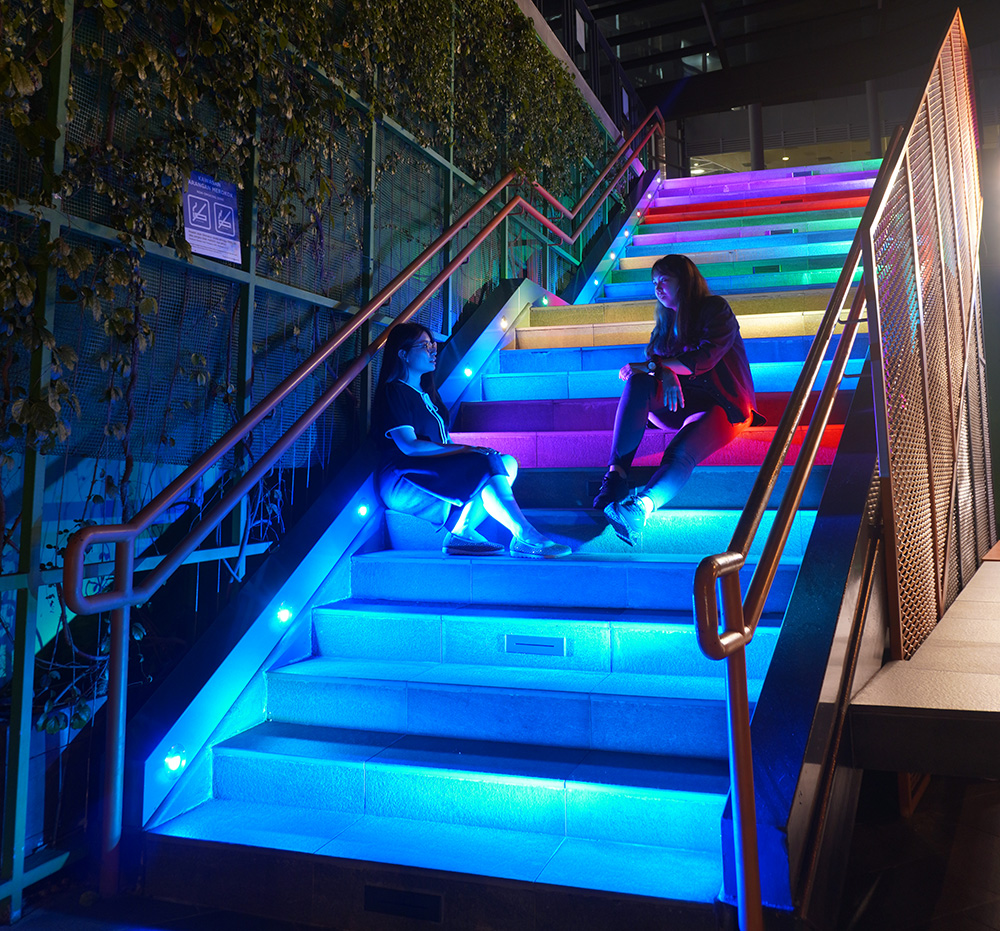 Aurora Staircase
Inspired by the stunning aurora borealis in Sweden, this amazing staircase is not just a functional element of our mall, but an experiential one that is sure to take your Instagram game to the next level.
With its vibrant colors and mesmerizing patterns, our rainbow staircase is the perfect backdrop for your next Instagram photo. Whether you're looking to snap a selfie, capture a group photo, or simply showcase the beauty of this incredible work of art, our aurora staircase is sure to make your Instagram feed stand out.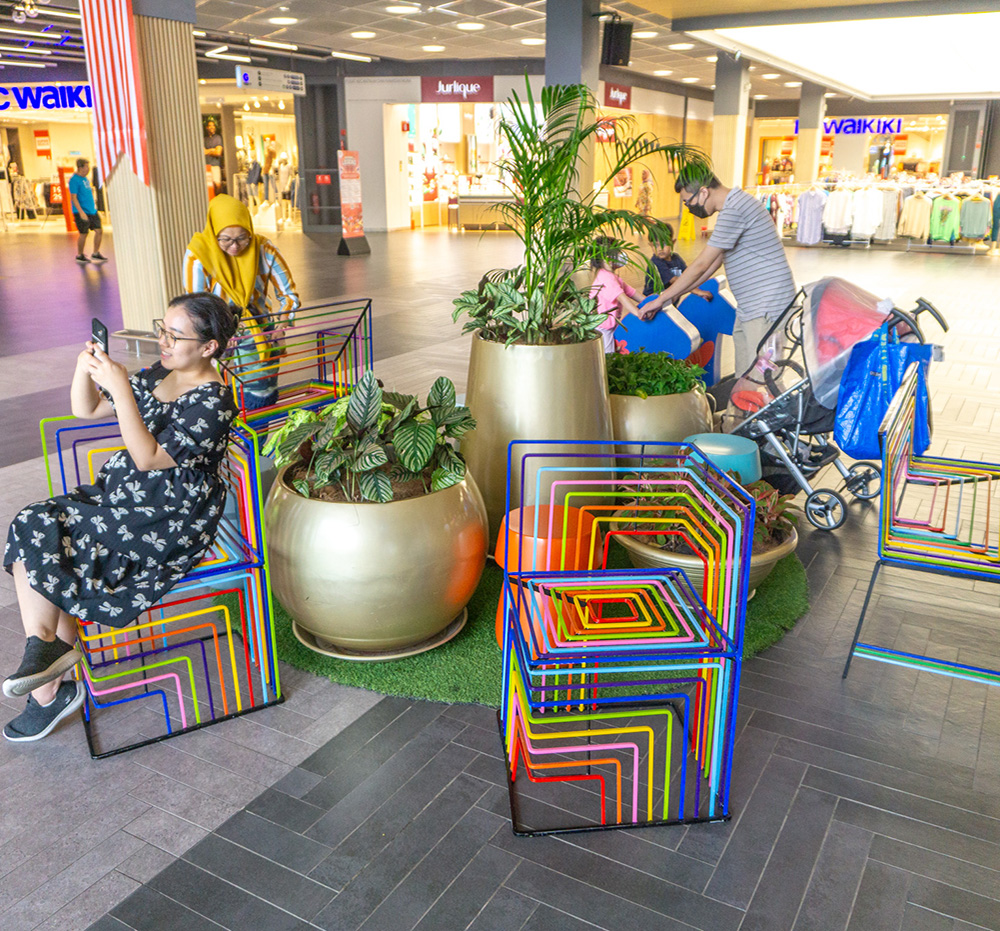 Regnbåge (Rainbow) Seats
Designed and created by local artist Lee Siang, these colourful seats are his first ever retail collaboration with IPC Shopping Centre. Inspired by water ripples and colours of the rainbow, 6 cleverly designed chairs were born.
Be it to rest your legs after a long walk, to hang out with a friend and talk, or you might be looking for a unique insta-worthy spot. We believe our colour chairs will help inspire you and give you the rest you need.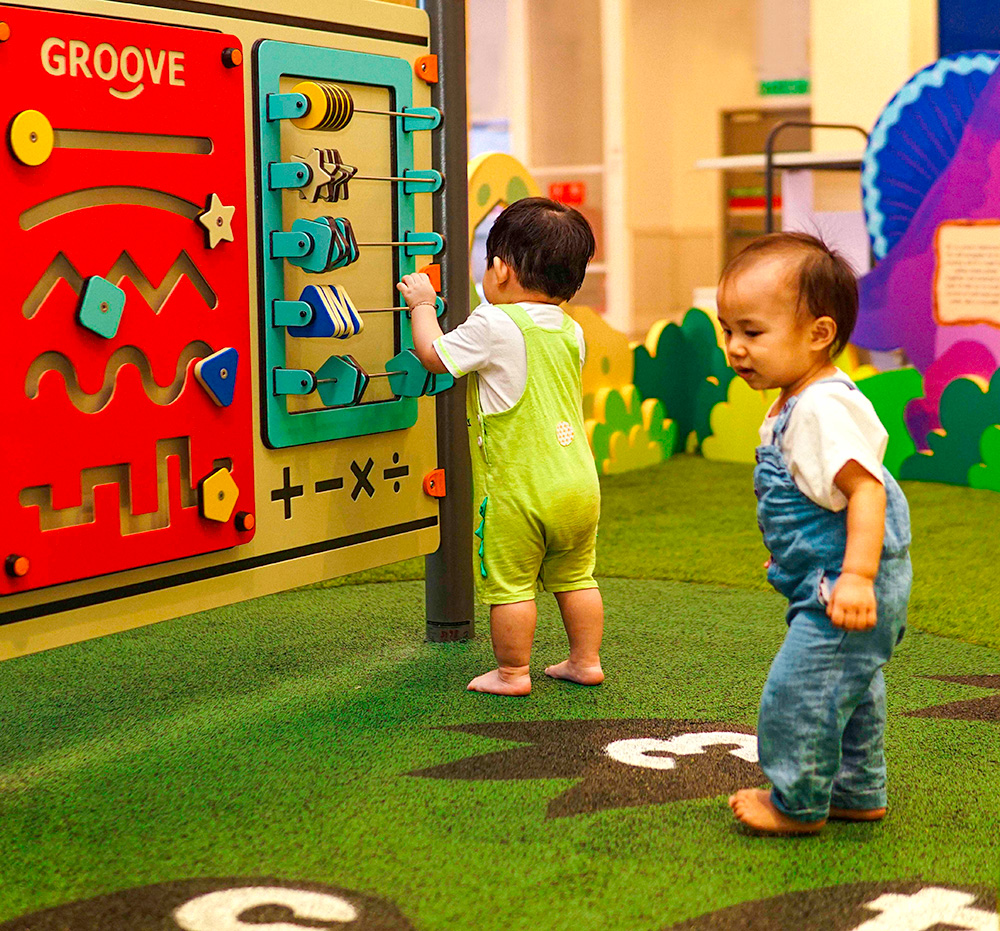 Funland Indoor Play Area
Venture into a world of friendly dinosaurs at Funland! Parents can rest at the seating area provided while the littles go about learning and interacting with the various rides, fun facts and colourful designs. Designed to stimulate young ones with a range of activities, our Funland also adds in a dash of fun dino-facts for further learning!
Services
Family-Friendly Facilities

Baby strollers
Collect a baby stroller for your little one from our i-Counter before you start shopping, so that you can have your hands free while you explore our Centre*.
You will need to provide identification, in the form of a valid driver's license or ID card. A refundable deposit of RM100 will also be collected.
On presentation of these, you'll be asked to fill out a hire agreement form. Once that's done, you're ready to go.
*This complimentary service is available to all, on a first-come, first-served basis, and can be used for a maximum of 3 hours at a time.

Wheelchairs
We always try to keep the specially-abled in mind by making our Centre friendly to their needs. Our friendly Customer Relations Officers are ready to give a helping hand to anyone who requires assistance especially the elderly and specially-abled. Complimentary wheel chairs are available for use in the Centre on a first-come, first-served basis from the i-Counter located at Level G.
To use this service, you will need proof of identification which should be either a valid driver's licence or valid ID card and a refundable deposit of RM100 will be collected for the usage of the wheel chair (maximum of 3 hours).
On presentation of these, you'll be asked to fill out a hire agreement form. Once that's done, you're ready to go.
*This complimentary service is available to all, on a first-come, first-served basis, and can be used for a maximum of 3 hours at a time.

Family car park
Our 2-level covered car park is designed to be spacious, clean, brightly lit and well ventilated. There are designated parking lots families, to make your family outing more convenient.