Development &
Possibilities
When you grow, IPC grows too.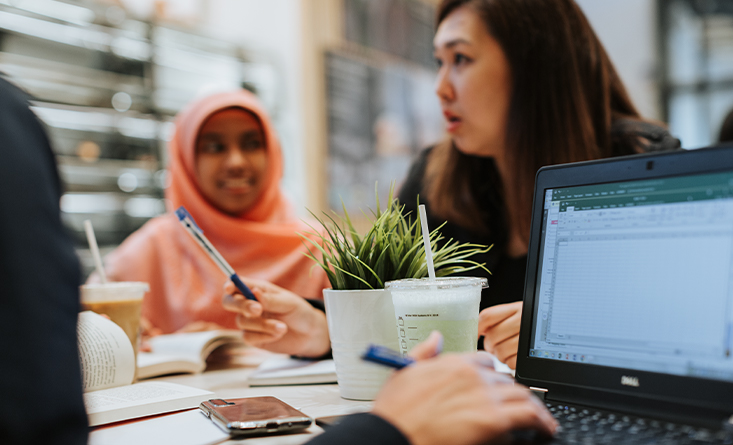 Working for our meeting place makes you part of our fast-paced family of people who enjoy endless growth and learning possibilities. We are ambitious and are committed to helping co-workers to develop by taking on different roles, change between functions and even move between countries (if that is what you want!).
The career growth possibilities in IPC is infinite. Co-workers have the opportunity to design their career path and contribute development plans in achieving those professional goals. After all, when you grow, IPC grows too! Explore our various work areas and its available opportunities.
There's a lot more to the Shopping Centre business than you might think! We offer opportunities in a range of fields. Take a glimpse of what we do:
Tenant Management:
Today, we are nurturing relationships with some 1,500 tenants across Southeast Asia and we continuously develop the mix in our centres to make our offer relevant to the many people who visit.
Our co-workers must understand our communities and their needs to identify great tenants, build trust, negotiate on fair terms and secure valued partners for the long term.
Operations:
Our top priority is keeping our buildings safe, secure, and well-maintained for the millions of customers who visit our centres. We depend on responsible parking attendants, grounds keepers, maintenance technicians and more to ensure all our properties are in shape as new, everyday.   
This team is key to helping our centres reach goals to reduce waste, curb energy consumption goals and save water.
Marketing:
To create meeting places that are at the heart and hub of our communities, our marketing co-workers are innovators who find creative new ways to communicate, attract visitors, earn loyalty, build our brands, and deliver a great day out to our visitors.
Accounting:
With cost-consciousness at our core, we rely upon our Finance co-workers to help steer our business, manage costs, build relations with financial partners and manage our accounts.
Human Resources:
We believe it takes great people to build a great business, and it takes a strong HR team to deliver on our people plans!
HR co-workers support recruitment, training, our professional development processes, and much more.
Facilities Management:
We ensure the functionality, comfort, safety, and efficiency of the built environment by integrating people, place, process, and technology.
Our team is key to helping our centres reach goals to enhance structural capabilities, maximise power usage sustainability, and ensuring a safe centre environment for the many.