5 ideas for a fun-filled Halloween
Cobwebs are in the air, and the kids are dressed to scare. It's Halloween, the season of spooks and trick or treating!
Even though knocking on doors and asking for candy isn't quite as popular here, there are still plenty of ways to get your kids into the Halloween spirit. Here are 5 fun-filled Halloween activities your family will love!
1. Make a Halloween costume together
Rather than buying a Halloween costume, which will likely be worn only once, try making one with your kids instead. It's a lot of fun and will allow them to get really creative. Help them build their own costume with different props, or even try face painting for a fun and easy way to dress up!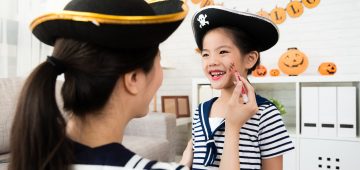 2. Spooki-fy your home
Stock up on art supplies and have your little ones create their own Halloween decorations. Use simple materials like craft paper, styrofoam and playdough to make ghosts, pumpkins and other Halloween-themed decorations.
Get all the arts and crafts you need to create spook-tacular Halloween decorations at Spotlight, located on Level 2.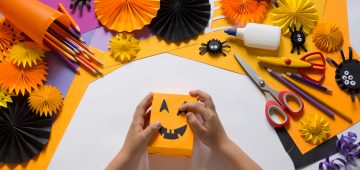 3. Have a Halloween treasure hunt
No kid (or kid at heart) can resist a treasure hunt, especially one that involves hidden candy. Hide candy, sweets and even small Halloween toys around your garden or local park, and let your kids hunt for them. It's fun for the whole family!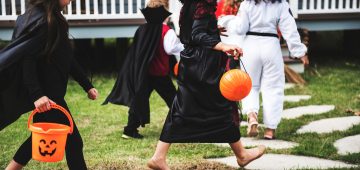 4. Make your own Halloween treats
On Halloween, sweet treats reign supreme. Whip up a batch of wacky Halloween treats by starting off with basic cookies, cakes and desserts, then get creative by adding your own Halloween spin to each of them.
Try decorating with nuts, candy and even food colouring for some terrifyingly delicious Halloween treats!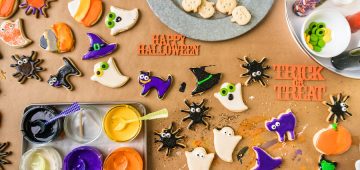 5. Watch a Halloween Movie
Turn down the lights, light up some Jack-o-lanterns and sit back for some classic Halloween movies. Some family-friendly options include Casper, Harry Potter and the Sorcerer's Stone, Monster House and Hotel Transylvania.
Don't forget to prepare some snacks for the little ones to munch on while they watch!
With these ideas in your arsenal, you're all set for a fun-filled day with the family. Have yourselves a fang-tastic Halloween everybody!