If you're an IPC Tack club member, you probably noticed something in your app under the "Rewards" tab: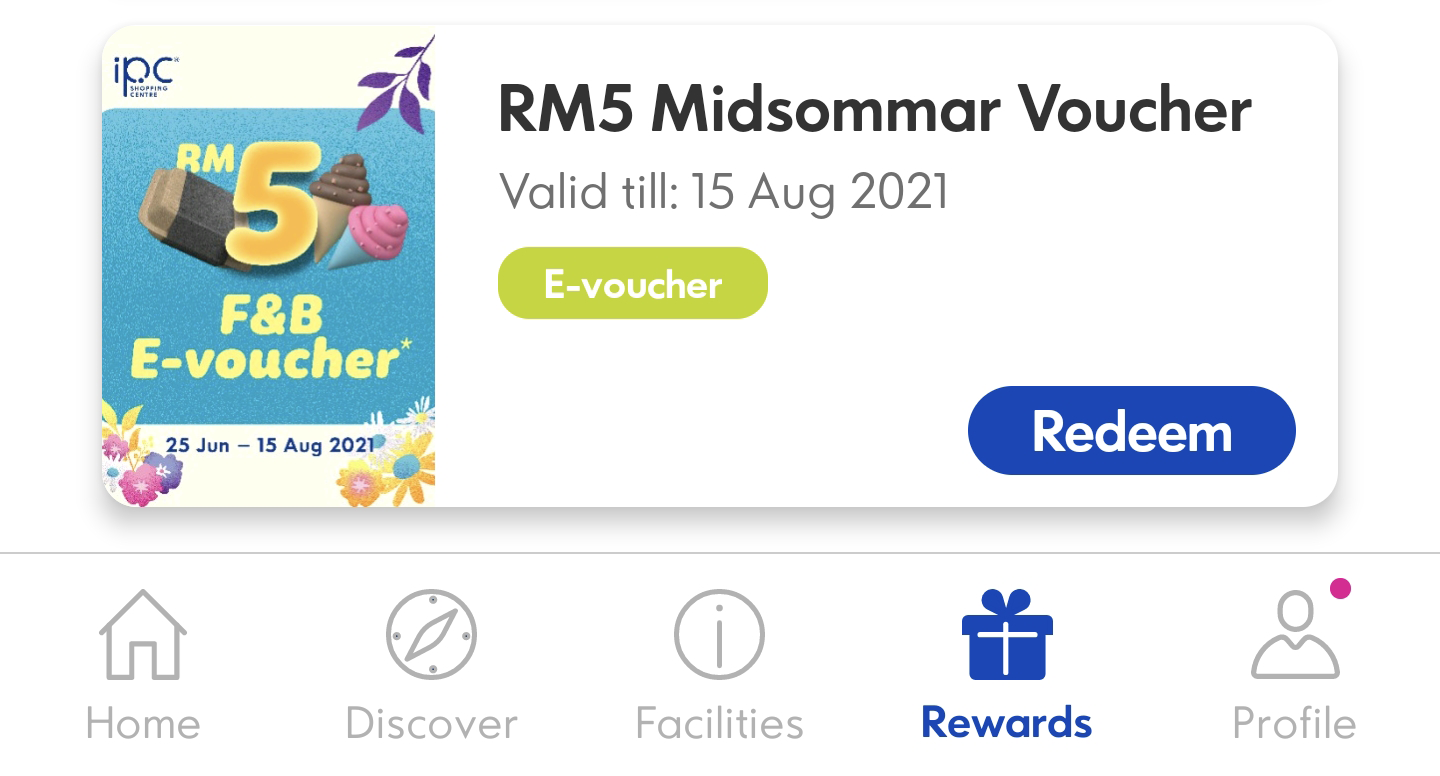 Yes, we've given you a FREE complimentary RM5 F&B Midsommar e-voucher to spend! Not sure what you can do with it? Here are 5 eateries in IPC Shopping Centre where you can spend your RM5 F&B Midsommar e-voucher at!
1. Bucket B Café
[L2.11, 12 & 13]


Customised meals to suit your tastes, Bucket B Café [L2.11, 12 & 13] serves delicious meals that come with a drink for an affordable price! Looking for a good cup of coffee? They also have a wide range of coffees and flavoured coffees that will appeal to the coffee lover in you!
2. Noodle Shack
[LG1.26]


If you're craving a bowl of hearty, comforting, and hot pan mee, look no further than Noodle Shack [LG1.26]. From soup-based noodles to dry noodles, spicy to something light, there's something to satisfy your noodle craving.
3. Kluang Station
[L1.18]


There is nothing we miss more than a plate of hot Hainanese Chicken Chop with a cup of ice cold kopi peng. Kluang Station [L1.18] gives you just that – simple, local dishes and drinks that remind you of when you could dine with your friends over a good cup of kopi o or teh peng. Personally, we think their Lunch Set is a must try!
4. Uncle Lim
[LG1.13]


Miss going to your favourite kopitiam? Uncle Lim's Cafe [LG1.13] brings you all you favourite kopitiam classics such as asam laksa, teh peng, kopi o, cendol, nasi lemak rending chicken, and more! Guess what? With this RM5 F&B Midsommar F&B e-voucher, you basically get a FREE cendol!
5. Haruka Bakery
[LG1.06b]


Who doesn't love soft, fluffy bread? Haruka Bakery [LG1.06b] bakes their bread fresh every day so you're definitely getting the freshest bread no matter the day you visit. Not a fan of bread? They also have biscuits, cakes, and pastries which are great for tea time.
Nothing here you like? We have more eateries such as Absolute Thai, Burger King, DOME Café and more! Find the full list here and get nomming!