Cerita Cita-Cita IPC Shopping Centre: Ben's Independent Grocer (B.I.G) [LG1.19 & 20]
Cerita Cita-Cita IPC is a series where we interview home-grown, home-loved brands that are born and bred in Malaysia, for Malaysians. Follow us as we interview some of the nation's most loved retailers on what is behind their inspiration and what it means to be Malaysian.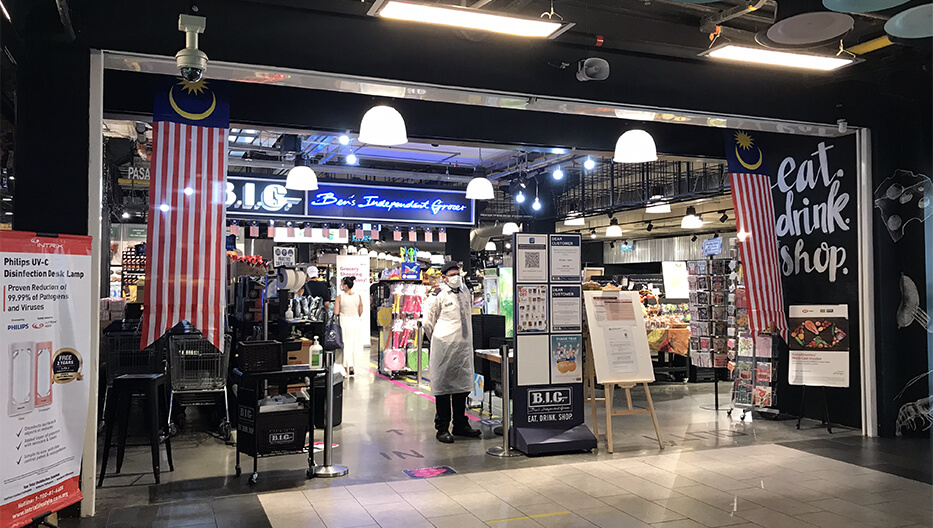 To many families, going out to get groceries has been a family affair. Identifying the opportunity to provide local families with access to ingredients from various countries, Ben's Independent Grocer was created.
Today on Citer-Citer IPC, let's find out the story behind Ben's Independent Grocer.
Q: So tell us a little about Ben's Independent Grocer (B.I.G).
A: Ben's Independent Grocer (B.I.G.) was established in 2011, with one idea in mind, to be a one-stop EAT. DRINK. SHOP., an avenue for people who enjoy sophisticated and adventurous palates.
B.I.G. is a unique upmarket grocery brand where people can enjoy tasty meal experiences and choose their groceries from amongst the freshest quality produce and finest curated range sourced the world over.
Q: How long has B.I.G been at IPC Shopping Centre? Why was IPC Shopping Centre chosen?
A: B.I.G. first opened its store at IPC Shopping Centre back in 2017. It was our third store, and we chose IPC Shopping Centre not only for its strategic location but also for its family-friendly concept – they are the heart and soul of communities living in Damansara. IPC Shopping Centre provides an exciting experience for people who visit the mall that is in line with what we offer - an exciting range of freshest quality produce and groceries from all over the world to Malaysians.
In the area of sustainability, B.I.G. and IPC Shopping Centre have the same commitment – reducing waste. We focus on reducing single-use plastic through our Plastic-Free by 2023 mission while IPC Shopping Centre focuses on recycling and buy–back initiative to reduce landfill waste. This makes IPC Shopping Centre unique to us.
Q: Thank you so much for giving us a look into the background of such a well-loved brand. But being a home-grown brand, what does B.I.G think it means to be Malaysian?
A: All of us coming together to live safely in a free, harmonious society while, at the same time, being able to maintain our cultural heritage and ethnic diversity.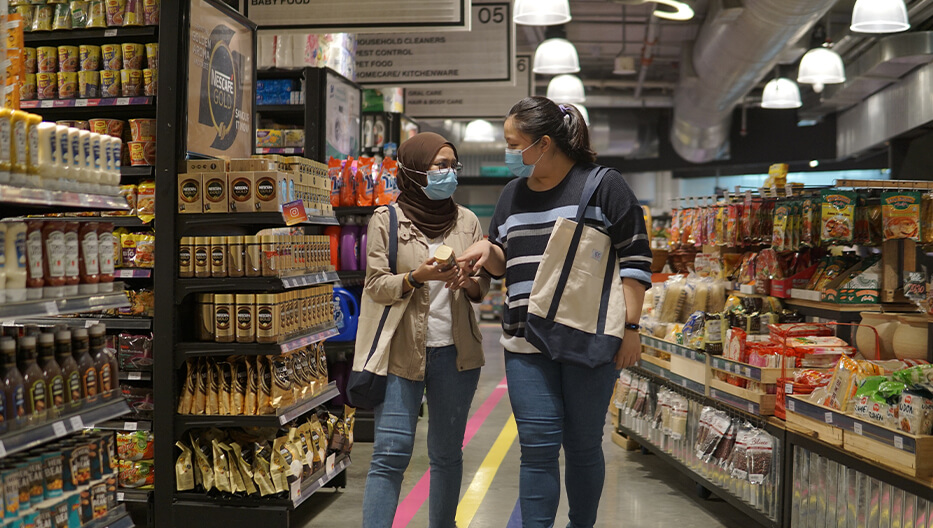 Q: Indeed cultural heritage and ethnic diversity, has always been a strong asset of Malaysia. But personally, what has been your favourite thing about Malaysian?
A: Glorious food. Every region in Malaysia has its own unique local delights.
Q: What is the one thing that Malaysia has that no other place does?
A: Malaysia has Ben's Independent Grocer 😉 . We offer exciting grocery experience providing a range of dry goods, everyday home essentials, wines, a butchery, bakery, deli, greengrocer, chocolatier, florist and coffee roaster.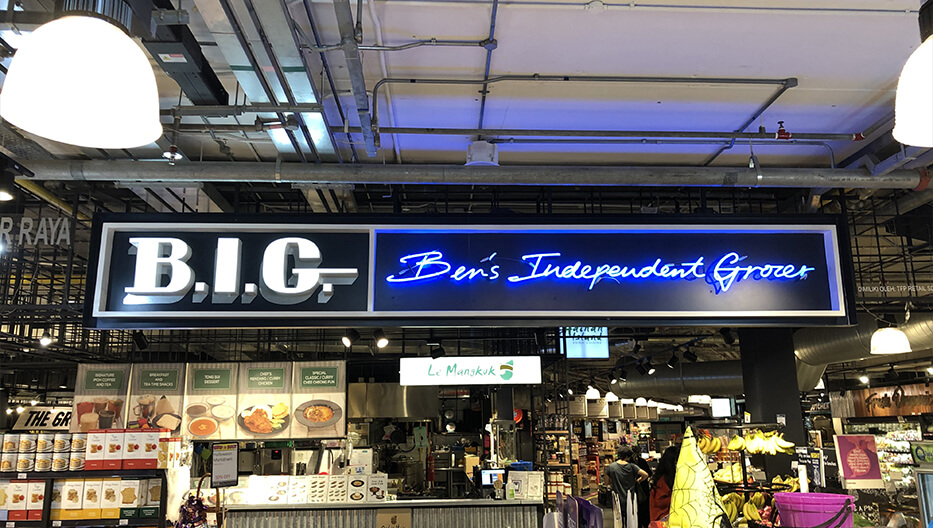 Q: Currently, we are in a very unique time. With the pandemic and everything that is going on, what does B.I.G think about the #KitaJagaKita movement?
A: It is a movement that reminds us to continue being supportive of each other and help those in need.
At B.I.G., we are committed to providing a safe shopping experience to our customers. Hence, we are pleased to announce that our staff in all B.I.G outlets are 98% vaccinated. They can be spotted wearing a vaccinated badge. B.I.G. has been implementing a rigorous process to proactively screen for and prevent the spread of Covid-19 at our stores. We will continue to practice and enforce the necessary steps to ensure that we comply with the SOPs set by the Government.
Q: Thank you for spending your time with us so far. Now let's talk about B.I.G during this pandemic. As a business, how has the pandemic affected B.I.G's business?
A: At the beginning of MCO in March 2020, we witnessed huge anxieties and tensions from our customers. With the unknown virus circulating around the community, customers were quick to raise questions such as "Is shopping safe?", "Are shops going to close down?", and "Will there be enough food and stocks to go around?"
We faced this challenge by adding more staff to our stores, increasing protection measures and being the first retailer to fix plastic screens around our checkouts.
Customer speculations caused a degree of panic buying leading to unprecedented demand spikes and sell-outs. We had to learn which stocks to carry excess, loading our supply chain infrastructure to adapt to agile practices. More closely working with our suppliers who also faced the same challenges.
Q: Could you share with us more about what B.I.G has had to adjust as a business in order to survive during this pandemic?
A: During the lockdown, we also saw a dynamic shift towards purchasing items online rather than in-store. The demand gave us a reason to accelerate our online platform development called BITES Shop, and we managed to launch in just 2 months.
Today our customers are adapting to the new norm, they have developed new shopping patterns (in-store and online), and we are able to meet their requirements daily.
Q: During the pandemic, it seems that B.I.G was one of the brands that shifted very fast. What does B.I.G have to say to fellow business owners? Any advice?
A: The world of retail is changing dramatically. Always explore and embrace new formats of technology opportunities and multichannel strategies for your customers' convenience.
Q: Now, let's talk a little bit about the future. What is B.I.G looking forward to the most?
A: We look forward to our country achieving herd immunity; everyone is safe and can shop without worrying.
Q: We really thank you for spending such valuable time with us. Last question: what would B.I.G like to do the moment the pandemic is over?
A: B.I.G will continue to have great promotions and food fairs. We also hope to organise live demonstrations, community-driven events at our Little Big Market, and other fun, creative activities!
---
From now until 3 October, Shop and Sapot your local brands and retailers at IPC Shopping Centre. Spend a minimum of RM200 in 2 receipts and enjoy a RM10 e-voucher from our i-Counter at Level G. IPC Shopping Centre would like to thank all our retailers and shoppers for their continuous support.
Let's Stay Safe and Spot Lokal. #KitaJagaKita