Cerita Cita-Cita IPC Shopping Centre: Popular Flagship Store [L2.03]
Cerita Cita-Cita IPC is a series where we interview home-grown, home-loved brands that are born and bred in Malaysia, for Malaysians. Follow us as we interview some of the nation's most loved retailers on what is behind their inspiration and what it means to be Malaysian.
The Queen @ Shanghai Night is a fine dining restaurant that caters to families as well as corporate functions by serving freshly handmade Dim Sum and authentic Chinese fusion cuisine at the heart of Mutiara Damansara – IPC Shopping Centre – since 2019.
We managed to interview 2 representatives from The Queen @ Shanghai Night to share the brand's story with us, despite their busy schedules in the outlet.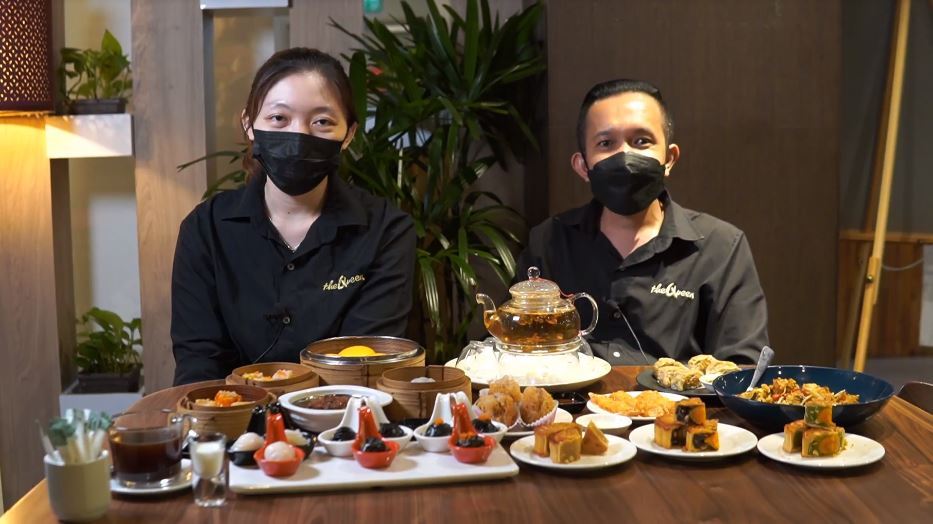 Michelle and Mohd Nazir, Restaurant Managers from The Queen @ Shanghai Night (pictured above from left to right)
To those who are unfamiliar with the restaurant, it has a strong following of loyal customers from the nearby communities although they have been operational in IPC for just 2 years. In fact, this is also the restaurant's first venture into a mall environment, and to have cumulated such following in a relatively short span of time is no small feat. They appeal to the community with their various Chinese fusion dishes that are Halal certified where people from all walks of life can enjoy this cuisine to their hearts content.
The idea of presenting a fusion restaurant was borne from the owner herself who is a mixed-heritage individual with Malay, Pakistani and Chinese roots. Through her restaurant, she could then introduce and share the many fusion dishes that she had growing up with the public. Since the restaurant puts significance on the multicultural experience, we asked them on what it means to be Malaysian to which they responded that:
"The beautiful thing about being a Malaysian is that we respect and embrace all cultures that are present in this nation as we live in harmony with one another. After all, we share the same home regardless of our ethnicities and religion practices."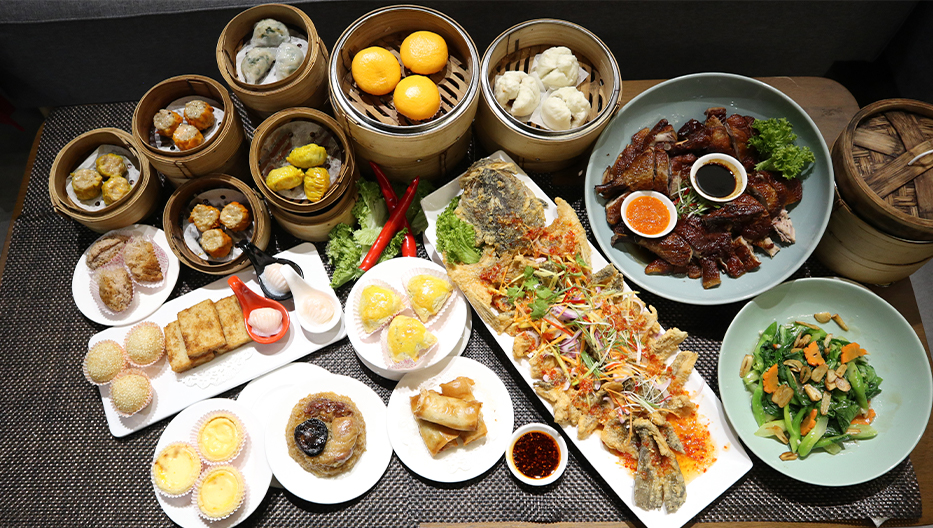 We can unanimously agree that food is the love language for most, if not all, Malaysians. This is a statement that Michelle and Mohd Nazir resonates with since they are both huge foodies that enjoy the different cuisines and dishes that the nation has to offer. Which is also why they find enjoyment in working at The Queen @ Shanghai Night that offers similar multicultural gourmet experience to their customers.
This pandemic has impacted the lives of many Malaysians as well as businesses. It is through the spirit of people and togetherness that various community driven movements were initiated by the people, for the people. So, we hopped on this opportunity to get Michelle and Mohd Nazir's opinions towards the #KitaJagaKita movement to which they responded:
"It was and still is a challenging period for struggling Malaysians to maintain daily welfare whilst hoping to recover from the damages this pandemic caused. So, through the #KitaJagaKita movement, we (Malaysians) truly played a crucial part in helping each other to face and recover from this tragedy; it represents Malaysians' resilience in the face of adversity."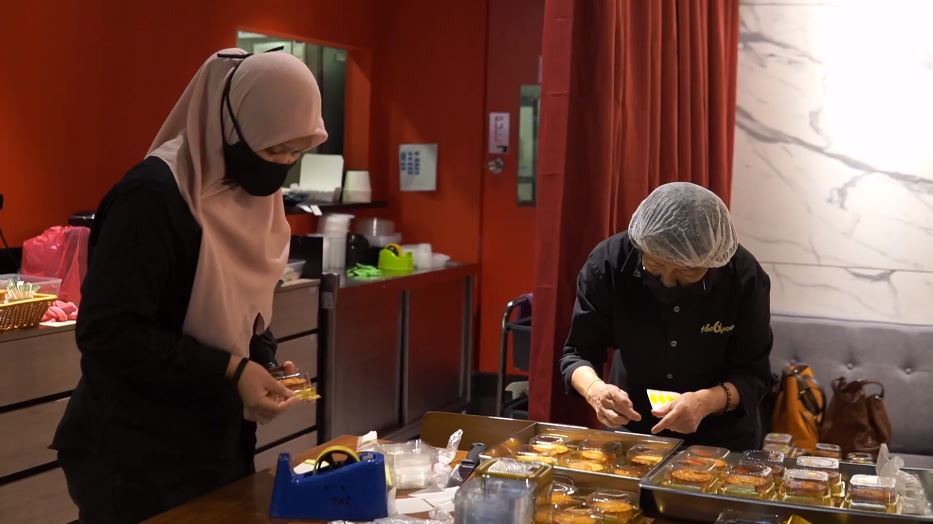 The F&B industry was one of the hardest-hit by COVID-related restrictions such as, dine-in restrictions, seating and traveling limitations. So, unfortunately, we see many restaurant closures in malls as well as neighbourhood eateries. The Queen @ Shanghai Night had survived this setback though they did experience low sales turnover and staff retention complications. When asked on how they bounced back from this tough climate, they replied that they focused heavily on food delivery as well as social media platforms and churned out attractive promotions to attract customers to order from them which helped to sustain business operations.
Before we end the interview, we asked them to convey a word or two to customers in which their response was:
"We'd like to thank our loyal customers who had ordered repeatedly from our restaurant throughout this pandemic. This has given us a reason to continue operating and prepare delicious meals for you to enjoy at home. Our restaurant now accepts dine-in for fully vaccinated individuals, so do visit us for some comforting Halal food and give us a chance to serve you in person."
As we slowly ease back to normalcy, Michelle and Mohd Nazir anticipate the day where they can talk and mingle with friends and customers freely without having a mask separating them. They too look forward to travelling domestically and internationally with families once borders are lifted.
If you are visiting IPC Shopping Centre, do not forget to drop by The Queen @ Shanghai Night (L1.19) for a taste on their Halal Chinese fusion dishes that are sure to sate your appetite.
---
From now until 3 October, Shop and Sapot your local brands and retailers at IPC Shopping Centre. Spend a minimum of RM200 in 2 receipts and enjoy a RM10 e-voucher from our i-Counter at Level G.
IPC Shopping Centre would like to thank all our retailers and shoppers for their continuous support. Together, Let's Stay Safe and Spot Lokal. #KitaJagaKita