The Year of the Water Tiger officially starts on February 4 2022 and has been said to bring about a promising start of the year. That's great news for us! This Chinese New Year, IPC Shopping Centre brings you 8 bountiful deals to make your start of the year even sweeter!
Enjoy a Complimentary Gift Box from CRUMBS [Inside B.I.G LG1.19 & 20]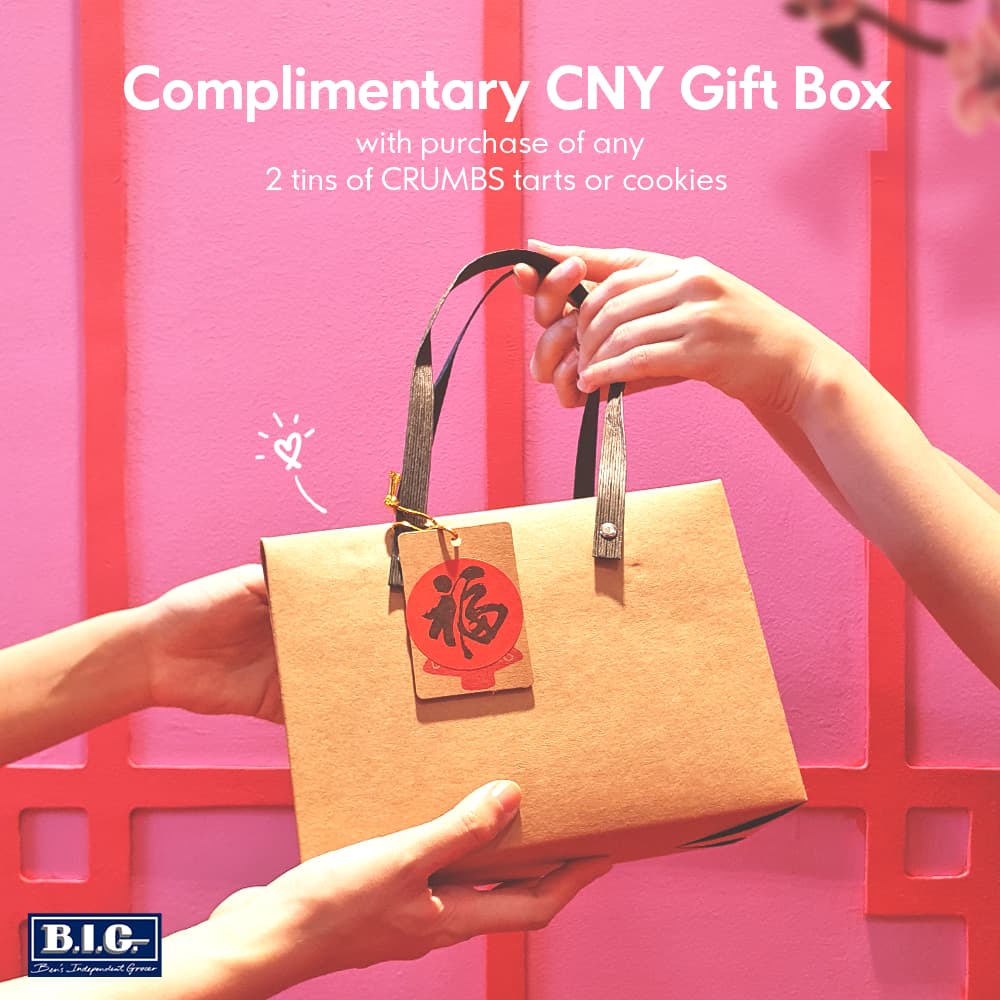 Looking for something to impress your friends and family with? Get a complimentary Gift Box when you buy 2 tins of CRUMBS tarts or cookies. Your aunties and uncles will be impressed!
Store all your ang pows in this free Pouch Bag from Absolute Thai [G.20]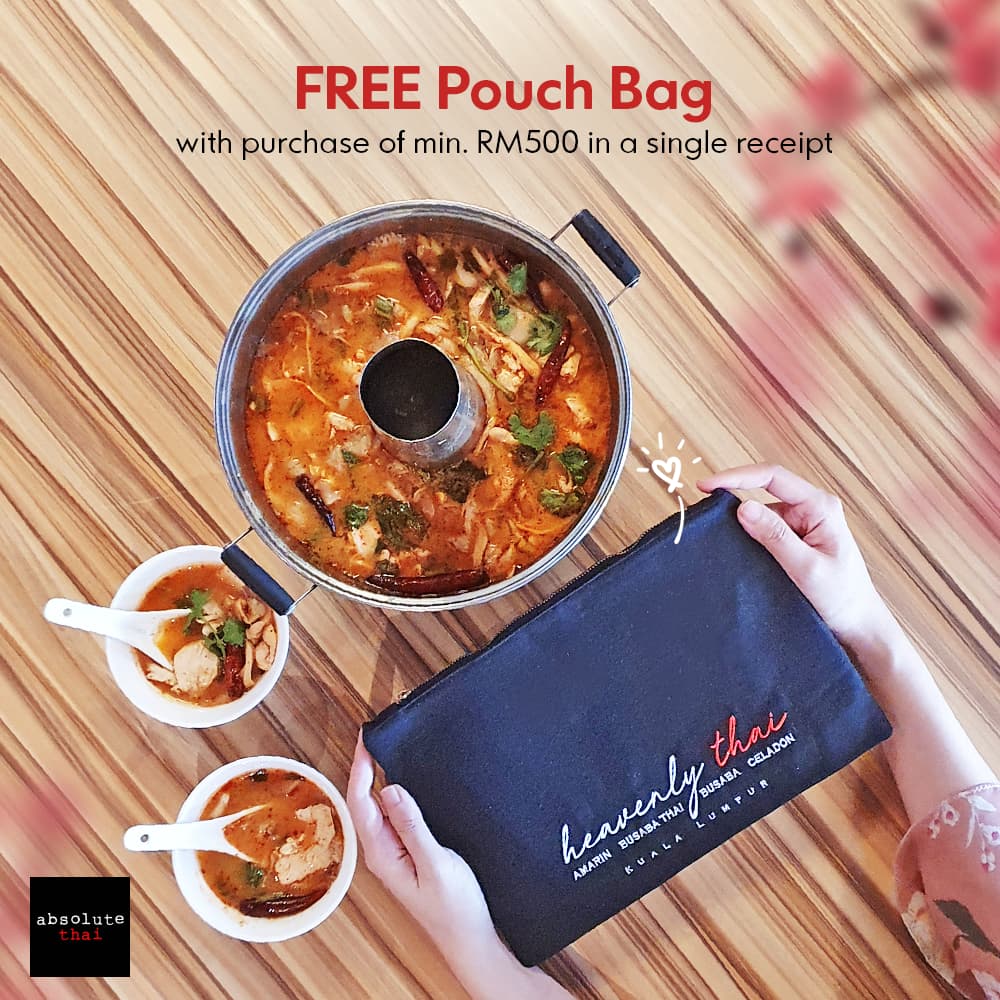 Need something to store that mountain of ang pows coming your way? Get a FREE pouch bag when you spend a minimum of RM500 in a single receipt at Absolute Thai!
Bring in the fragrance of Spring [Natural Home Décor LG1.01]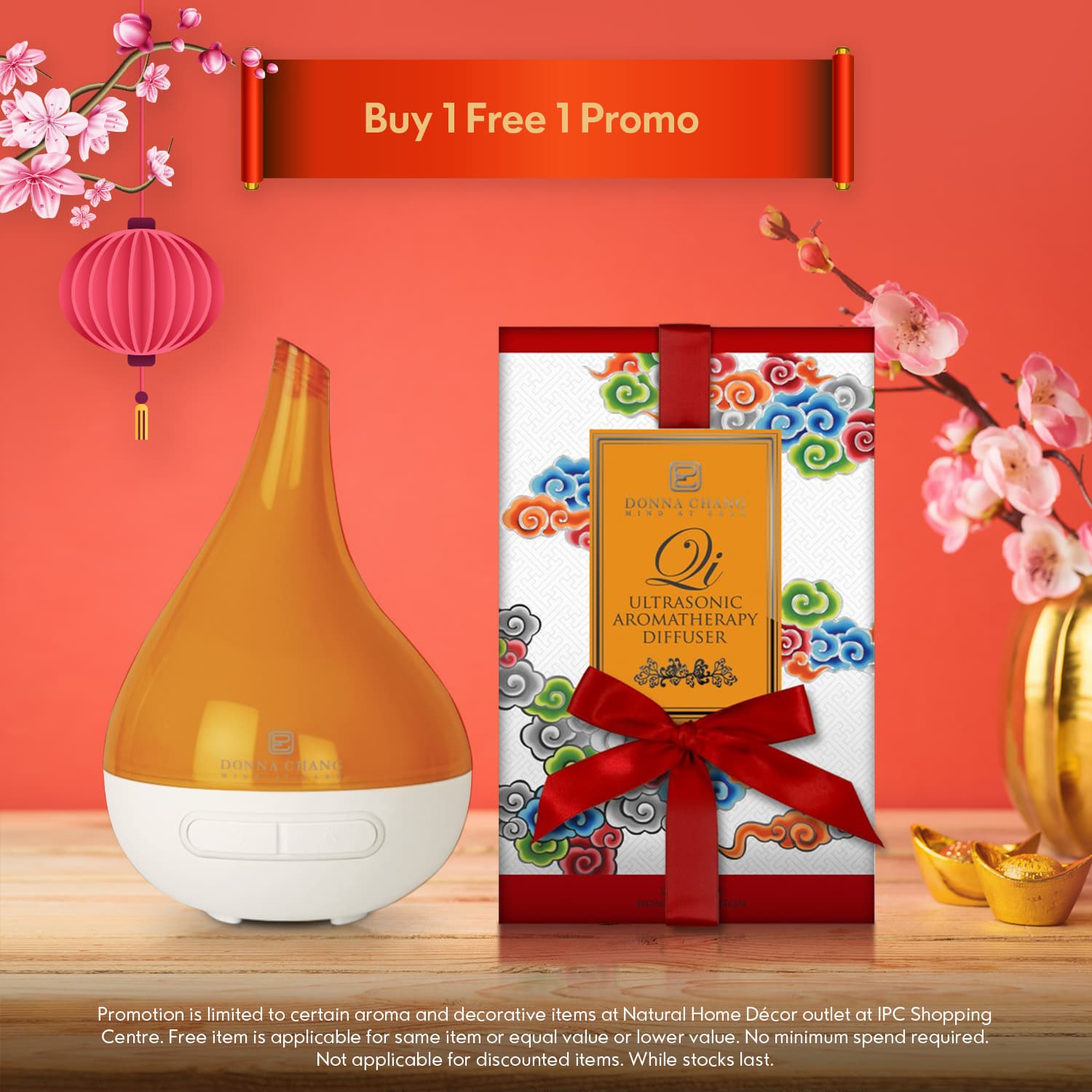 Wonder what's that final touch you lack in your home? It's fragrance! Complete the Chinese New Year mood with flowery scents and decors from Natural Home Décor. Not only that, certain items are applicable for a Buy 1 Free 1 promo! That's 2 for the price of 1! One for you, 1 for your loved ones, because the Chinese saying goes 好事成双 , which means good things come in pairs.
Enjoy a cleaner, safer home this festive season! [i-eco L2.11.12&13]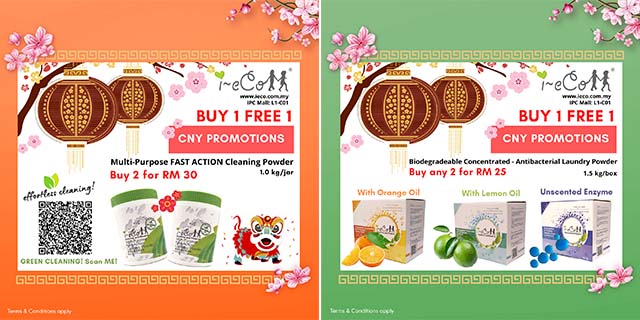 Keep your house clean and free of harmful chemicals this festive season with i-eco's Fast Action Cleaning Powder and Laundry Powder promotion! What's better, it's a Buy 1 Free 1! Great for gifting as well!
Enjoy a prosperous year ahead with Grocer Kitchen's new dish [Inside B.I.G LG1.19 & 20]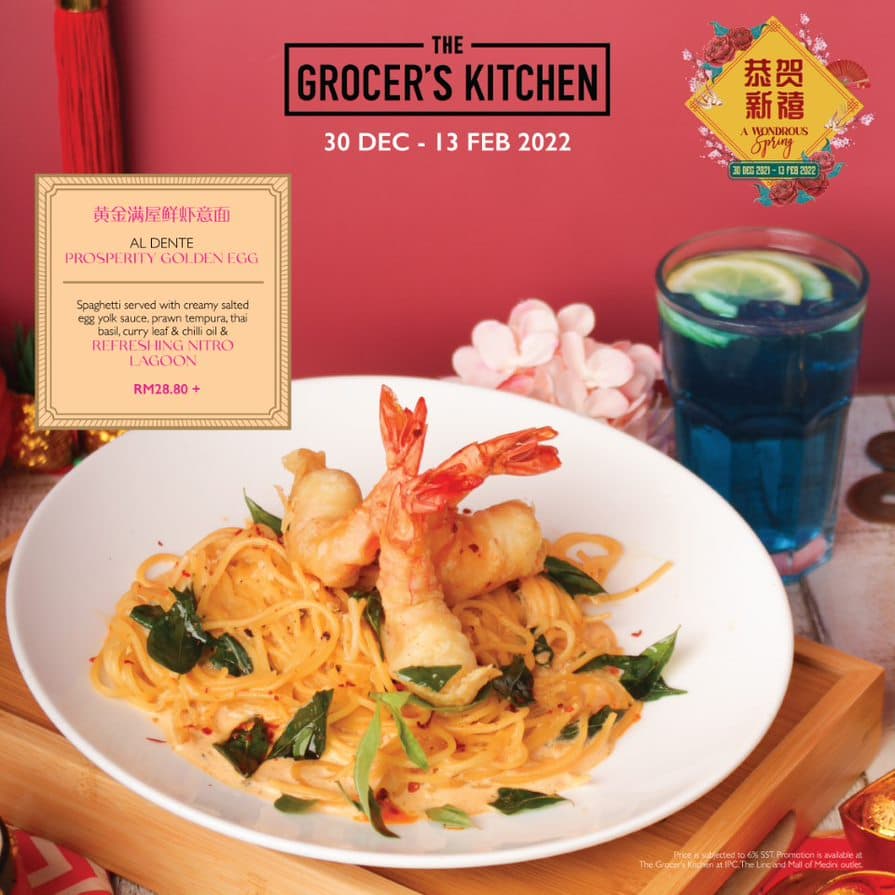 Bring in prosperity and good fortune with The Grocer Kitchen's brand new dish! The Al Dente Prosperity Golden Egg is made with juicy prawns and savoury salted egg yolk, all great symbols of for a great year ahead! This dish is only valid until 13 Feb so be sure to taste it while you can!
Time to change your bedsheets, home décor and cutleries! [Spotlight L2.02]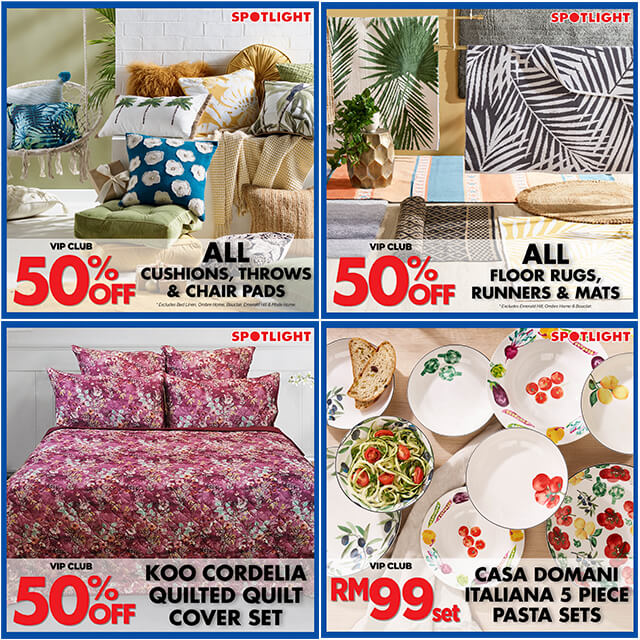 From new bedsheets, to new plates for the new year, Spotlight is giving you a great initiative to celebrate the new year with a fresh new start. Enjoy 50% off a wide range of home products and dining ware for as low as RM99 per set!
Send gifts to your loved ones, even when they're far away! [SettlePoint LG2.05]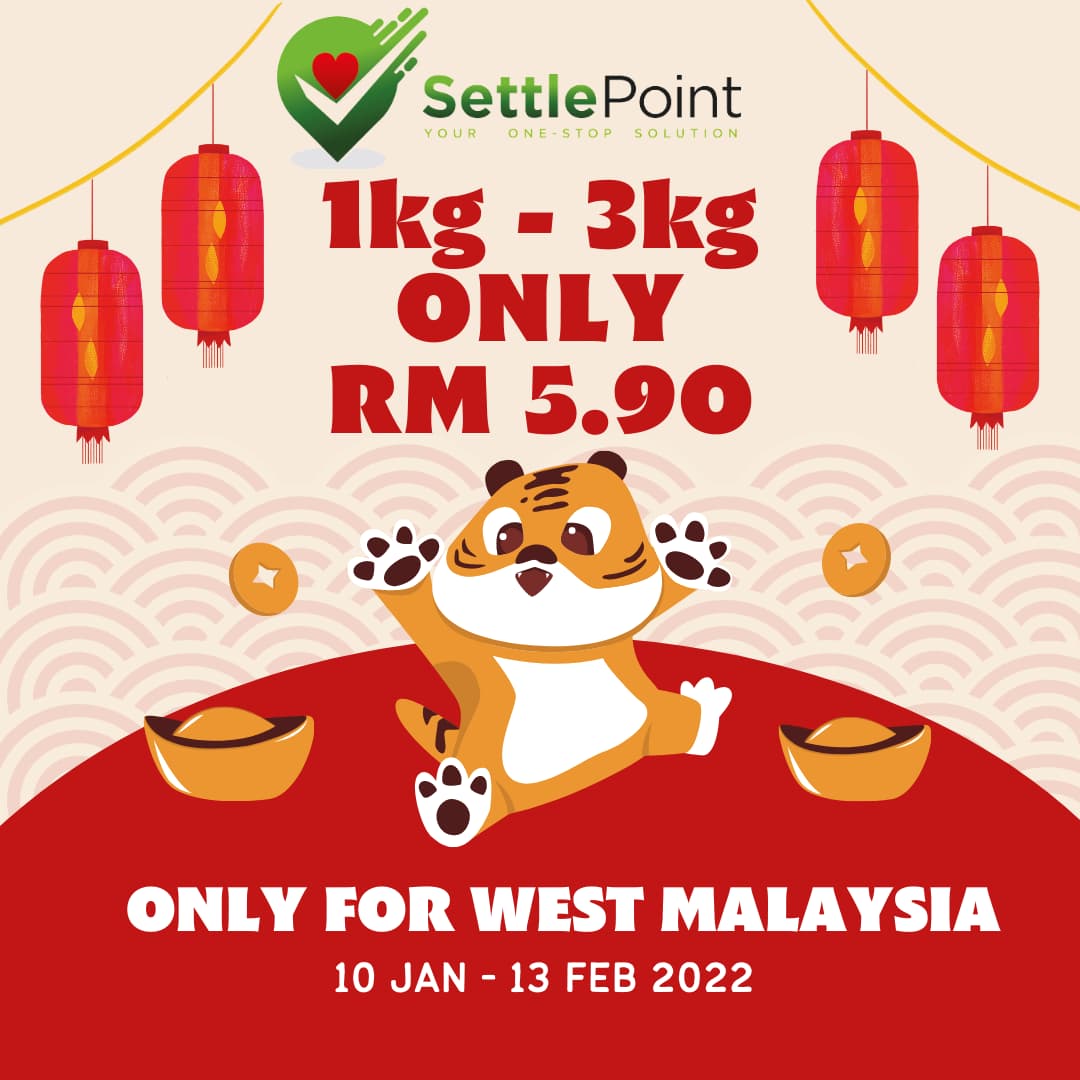 Chinese New Year with families and friends close to us are great, but let's not forget our loved ones that are a little further away. Enjoy a special rate of only RM5.90 when you ship 1kg – 3kg parcels at SettlePoint!
Hokkaido Style Seafood Ramen to bring you waves of fortune! [Ichiban Ramen L1.16]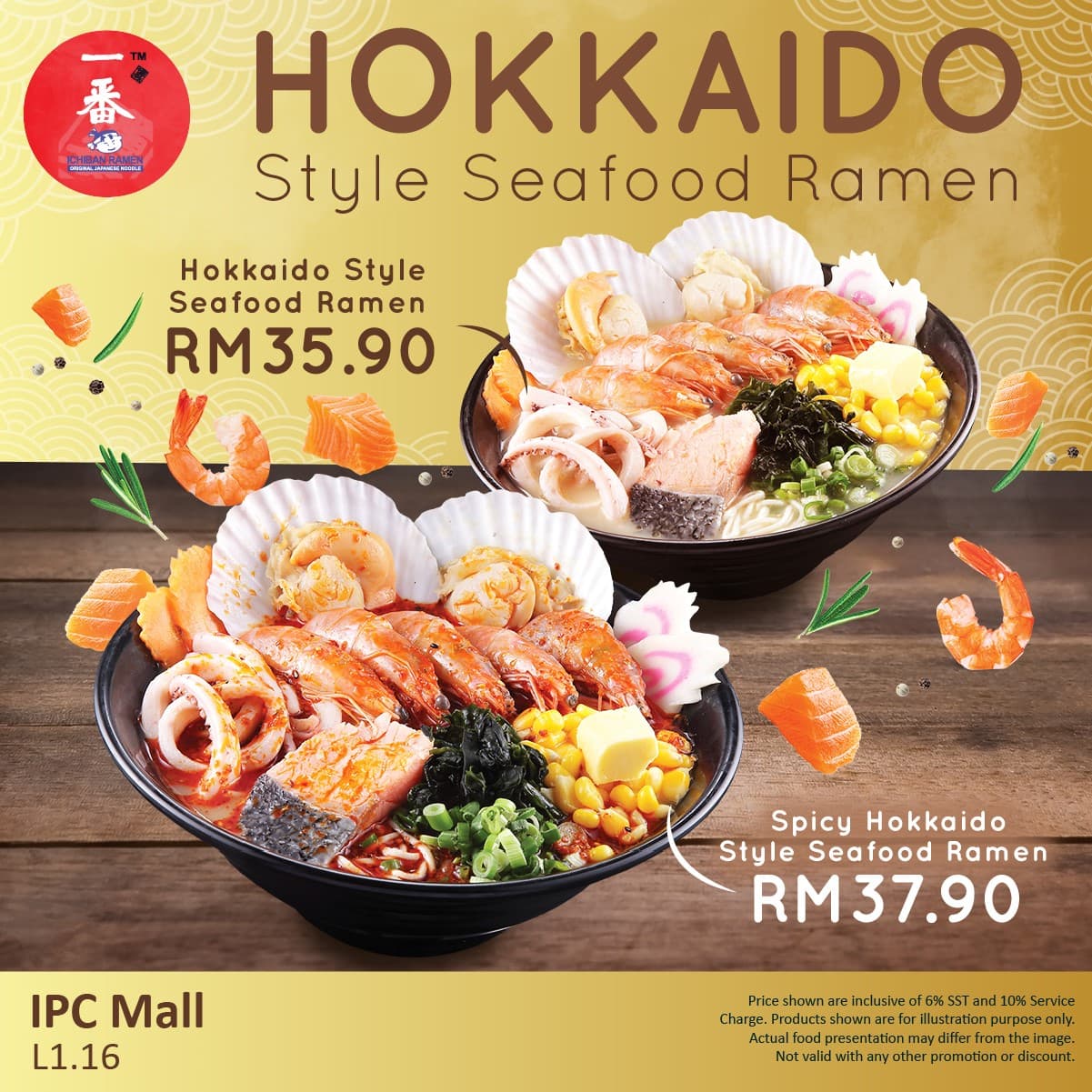 Festivities always call for great food and Ichiban Ramen knows that! With their new menu packed with fresh seafood, and a hearty broth, it's bound to bring you waves of good fortune!
There's your 8 great deals for a roaring new year ahead! Want to know what other deals are in store? Visit our website at
https://www.ipc.com.my/woohoo2022
for more!