The Safety & Security of our co-workers, customers and visitors is our utmost priority. As a company, we have certain safety and security responsibilities to uphold and it is expected of the management in each business unit to understand and execute their intended safety and security roles and duties. These are: to always provide a safe environment for our visitors and co-workers, to safeguard our property and to have effective and continual safety and security programs in place to ensure that everyone's safety awareness continues to grow.
As we work in a collaborative environment with all of our business units at Ikano Retail, we do have a standard manual which comprises of our minimal Safety & Security requirements which is issued by our Group's Risk Management & Compliance team on behalf of Ikano Retail's Group Management and complements INGKA Holding B.V. and Ikano Retail Group policies, standards and rules which ensures our intended level of protection of IPC Shopping Centre. In some cases, local legal regulations may place higher demands on a unit than expressed in our manual for Safety & Security and in such cases, the local legal demands must be followed accordingly.
When it comes to the topic of Safety & Security of our centre, we do not take it lightly and it is our Number 1 priority in everything that we plan, do and enforce. This includes: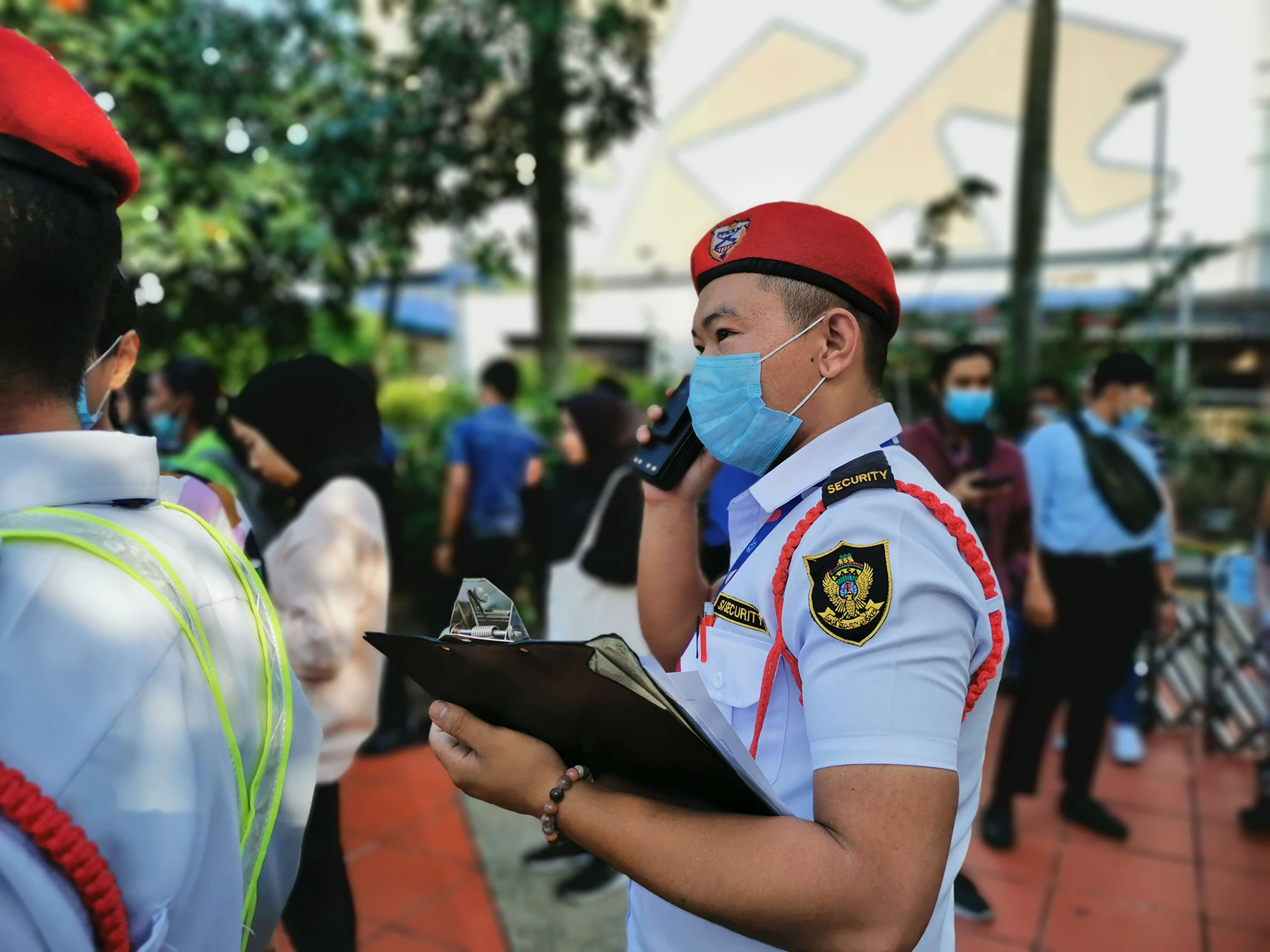 Photo taken during emergency training for co-workers
Fire Prevention & Fire Control
Emergency Evacuation
Accident Prevention
Theft & Fraud
Crime
Access Control
Robbery
Burglary
Threats
Crisis Management
Shopping Centre Opening
So how do we ensure that our meeting place's Safety & Security is not compromised? We always ensure that:
Our co-workers and tenants are constantly enrolled in trainings and refresher trainings annually (Safety & Security Refresher / Training, Duty Manager Refresher / Training, First Aid Training, Small Tenants Inspection Training, Evacuation Drill, Fire Prevention & Fire Extinguisher Training, Service Provider Safety & Security Training, Security Refresher / Training, Bomb Threat Training)
Consistent inspections at regular intervals
Having an Emergency Response Team and First Aiders
Automated systems (Fire Alarm System, Emergency Power, Evacuation Alert System, Master Key Control, Card Access System, Panic Button, Intrusion Alarm System)
Surveillance and emergency equipment (CCTV, First Aid Kit, Smoke Detector, Heat Detector, Manual Call Point, Fire Extinguishers, Hose Reels, Fire Blanket)
Security Guards
Crowd control measures
Constant maintenance of all Safety & Security related systems.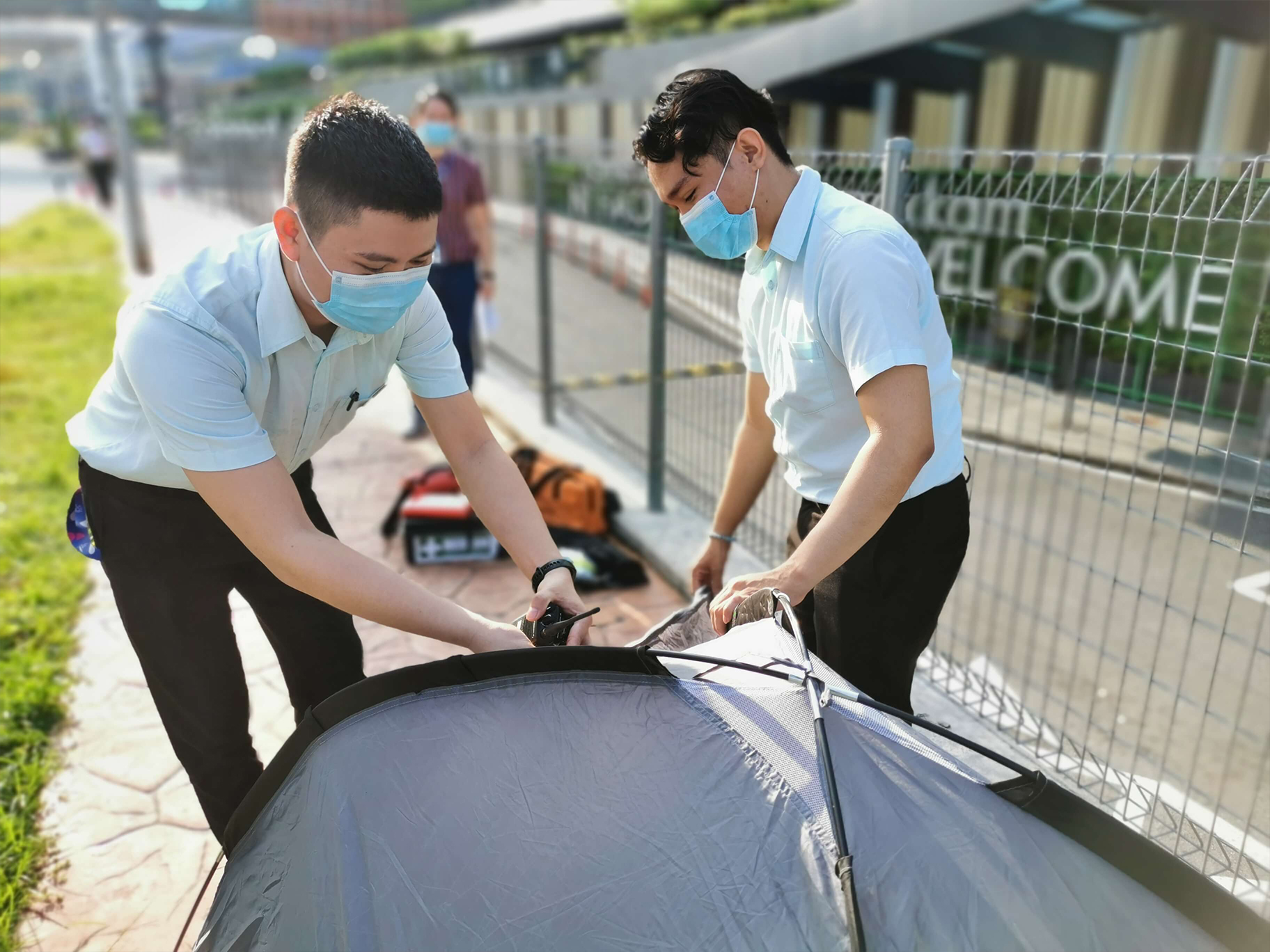 Photo taken during emergency training for co-workers
Due to all of the measures that we practice, conduct and maintain; our Safety & Security Check (SecCheck) which includes indicators such as Accident Prevention, Crime, Evacuation, Fire, Crisis Management Team and Natural Hazard has always maintained on a percentile of Index 95 year-on-year. This result indicates that we have passed the requirements and standards successfully while ensuring that our centre is safe and secure throughout our operations.
Of course, this is not an overnight plan, implementation and success. It took the entire team's dedication and persistence in ensuring that all Safety & Security elements for the shopping centre are acquired, well installed and maintained for all of our co-workers, tenants, vendors, partners, shoppers and most of all for the better everyday life of the many people.