Sweden's Midsummer ('Midsommar' in Swedish) is the quintessential summer celebration that the Swedes look forward to every June. It's a weekend celebration where everyone will head outdoors – the park, backyard or by the lake – to leisurely enjoy the summery weather surrounded with friends and family.
The celebrations usually start around noon with the iconic midsommarstång, or maypole, standing proudly at the centre of the festivities decorated with garlands and flowers. It's customary to dance around the pole and some people will even don on their traditional garments. Flowers are also prominent in the Swedish Midsummer celebrations where they are used liberally in vases on the picnic table, in wreaths and flower head crowns. Men, women and children would make and wear these crowns of real flowers throughout the festivities.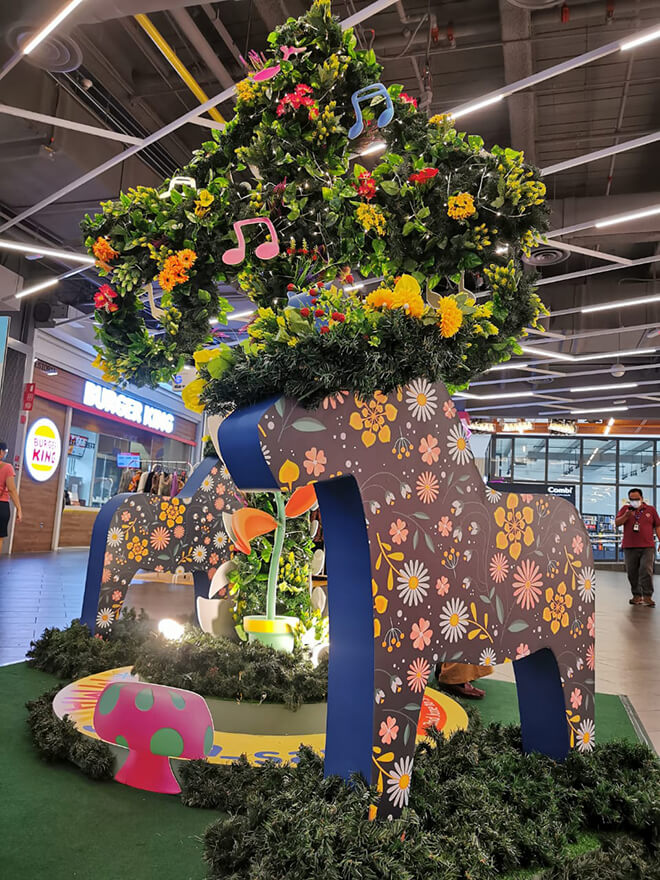 Maypole display on Level G, IPC Shopping Centre.
As IPC Shopping Centre has Swedish roots, we too are celebrating the Midsummer festival with an array of activities for shoppers to re-discover the magic of play and fun with loved ones. From now until 31 July 2022, shoppers can experience the Swedish fun-filled festival first-hand and win exclusive merchandises through accumulated purchases.
Throughout the festival, shoppers can look forward to Instagrammable Swedish midsummer decorations including the iconic 10-foot maypole display as well as a Swedish inspired playground for their kids and parents to enjoy. On weekends, children can take part in free did arts and craft workshops and interact with the fun Små Club Buddy mascot accompanied by a Swedish Maiden who will be handing out goodies.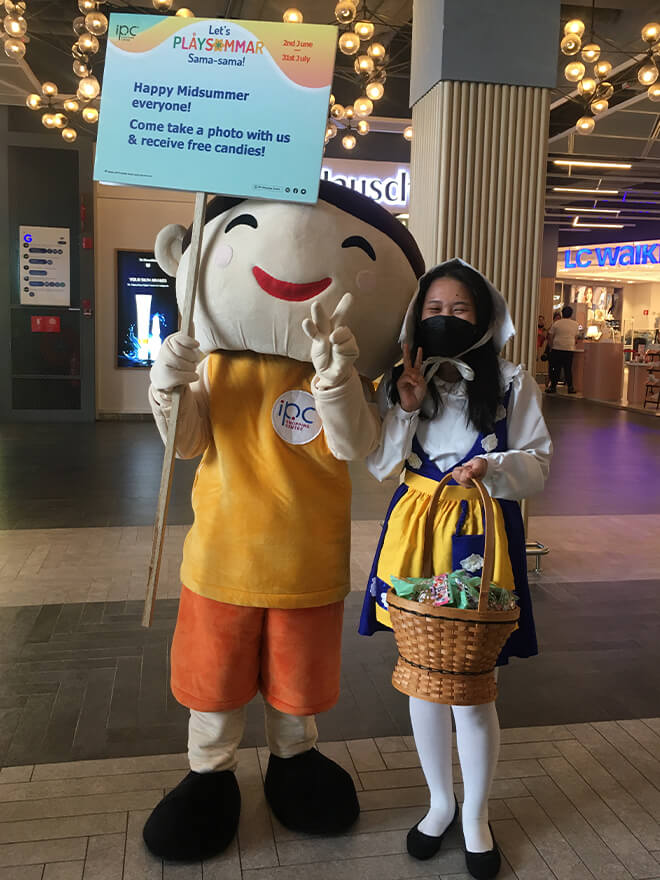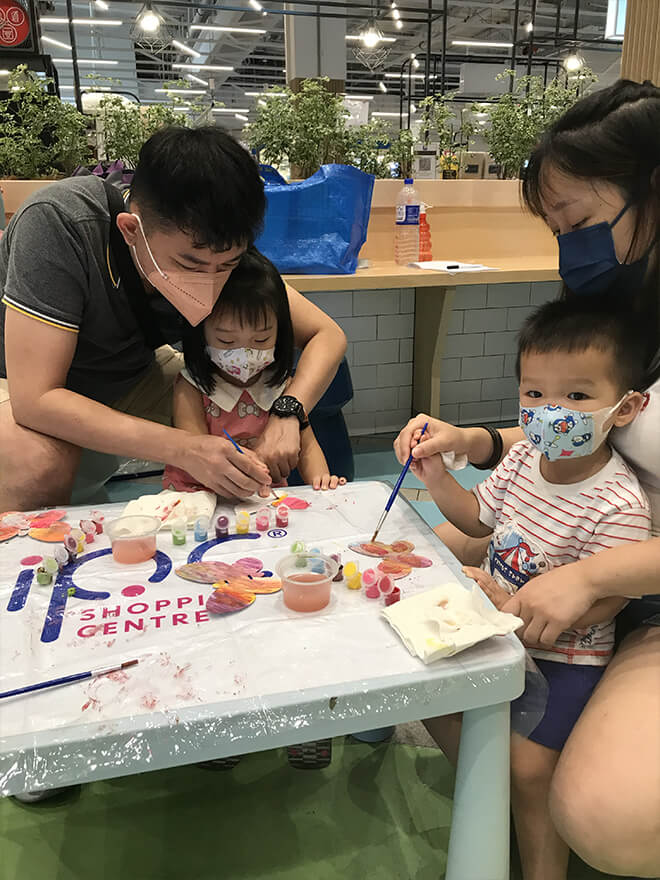 Midsummer mascot walkabout and kid workshops over the weekend.
Like any celebration, meals and refreshments are an important part in Midsummer. The Swedes will prepare and feast on various traditional food and drink including schnapps, pickled herring, salmon, boiled potatoes in dill, strawberries and many more. In order for our shoppers to get a taste of Midsummer, we'll be hosting a Swedish food fair sometime in July. More information regarding the food fair will be made available on IPC's social media pages soon!
So, for those curious about Midsummer, do visit IPC Shopping Centre from now until 31 July 2022 to celebrate this festivity with us and immerse yourselves in the many activities, without leaving Malaysia!