A

great place

for shopping, leisure, and meeting
with

family and friends
Store listing
Store details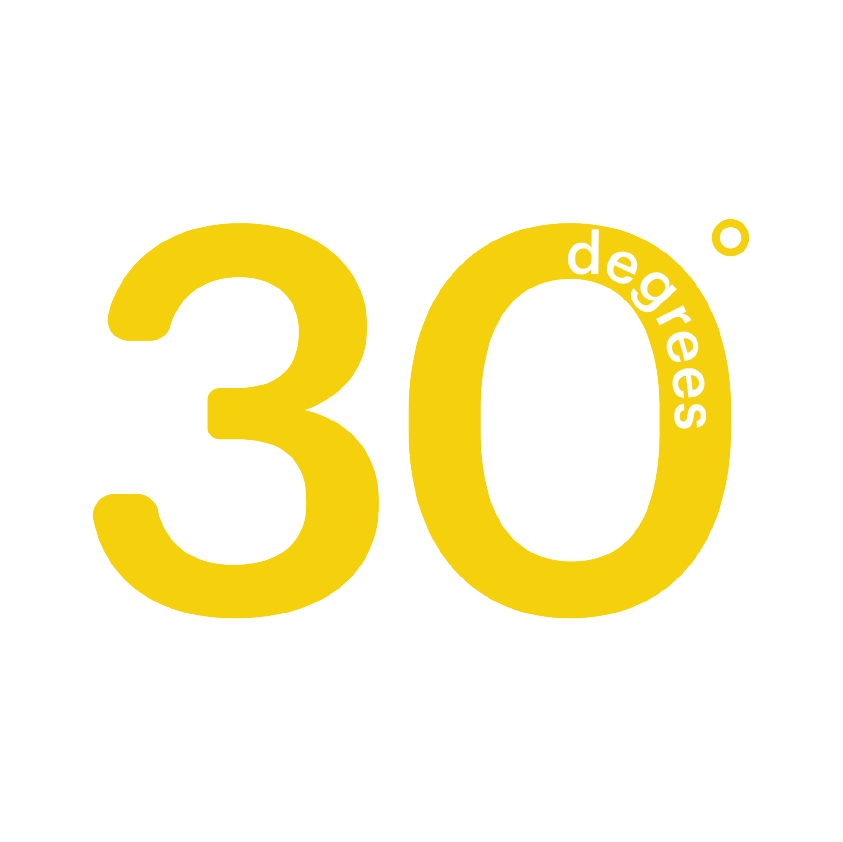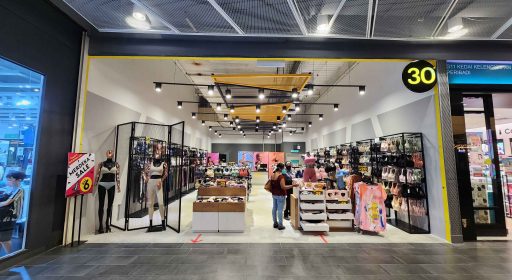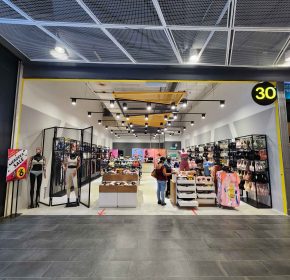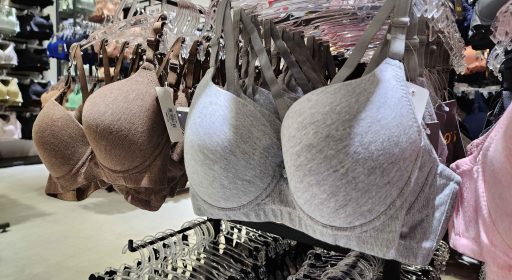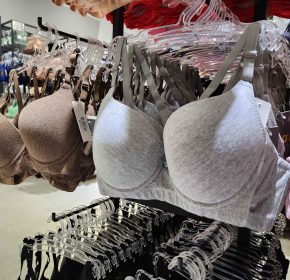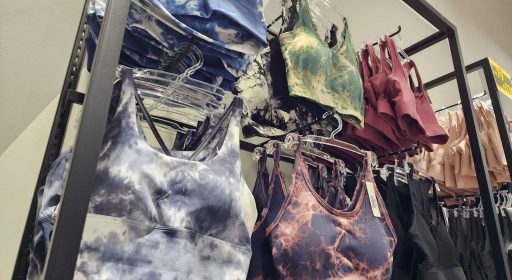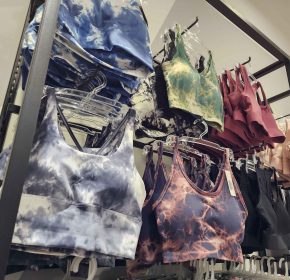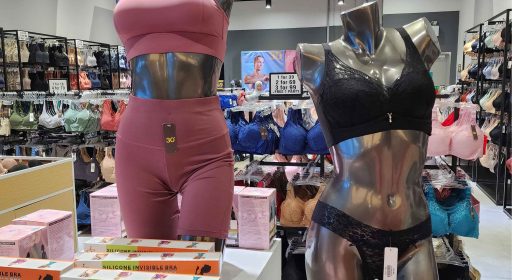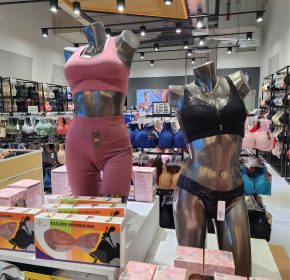 30 Degrees is an activewear brand specialising in yoga, high-intensity cardio, training, and everything in between. We want to encourage both girls and women to dress up, show up, and never give up.


Store details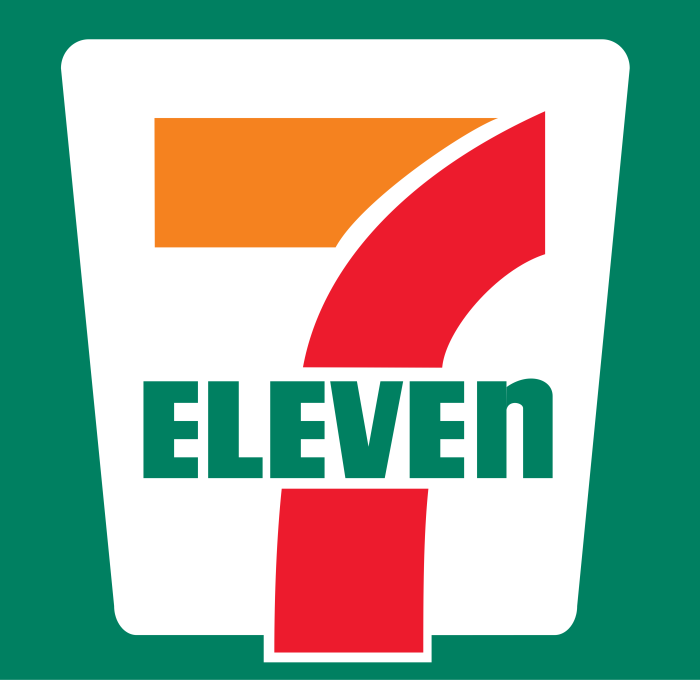 7 ELEVEN
Grocery & Services

LG1.40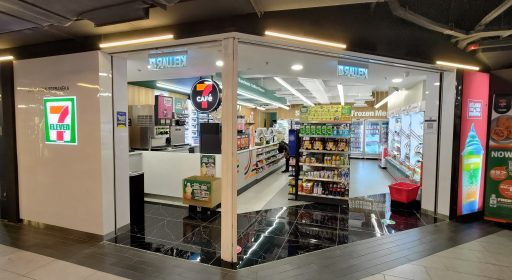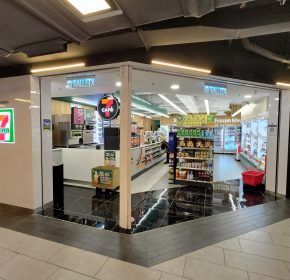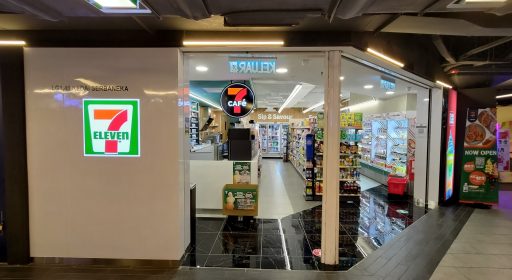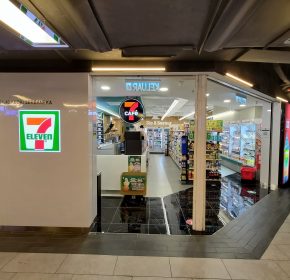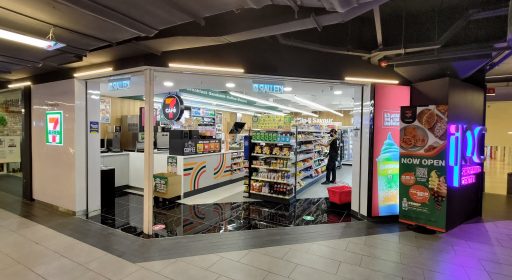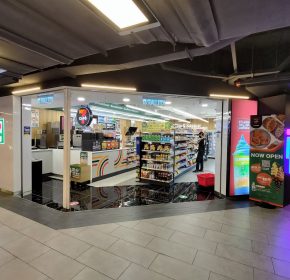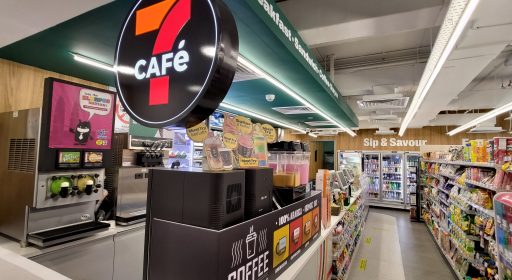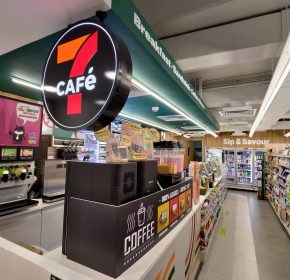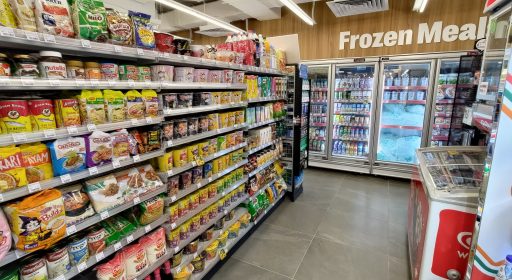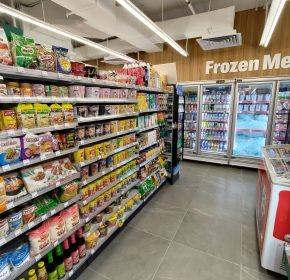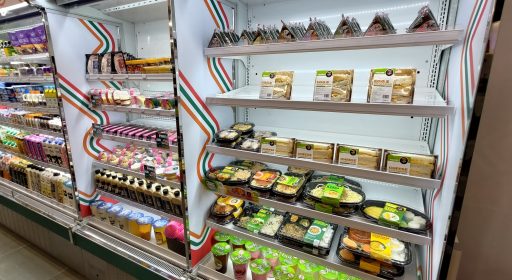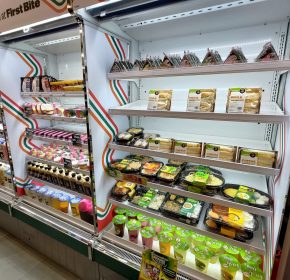 7-Eleven Malaysia is the pioneer and largest 24-hour convenience store operator in Malaysia. Our new offering, 7Café offers a wide selection of hot food that fixes your food craving with convenience! Simply grab and go with your favourite foodie, we cater from your most familiar local taste to your favourite fusion.


Store details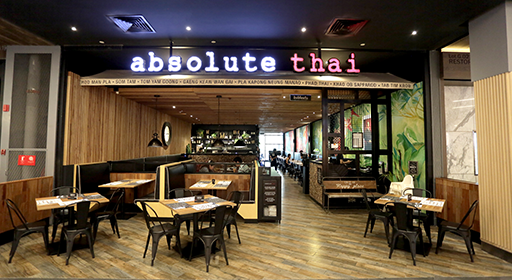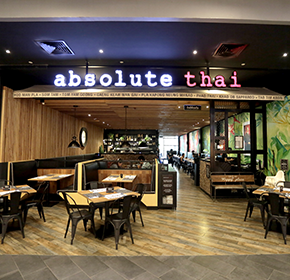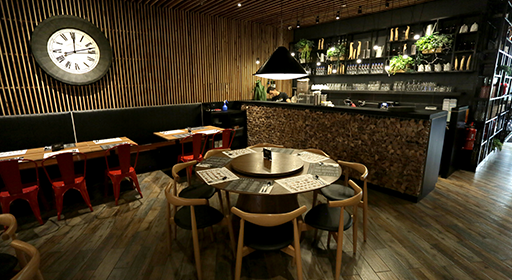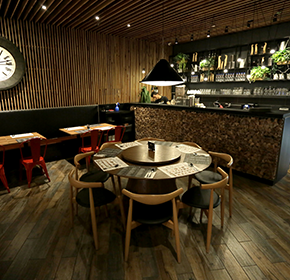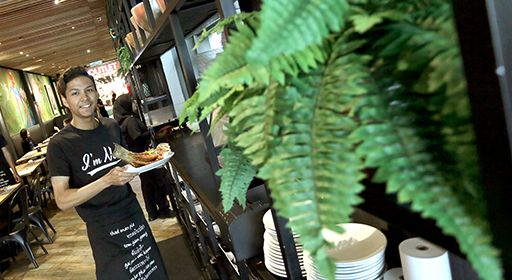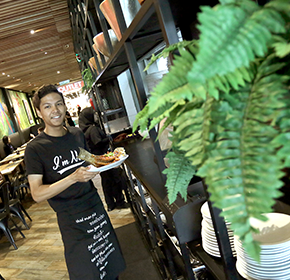 Revel in the inviting cosiness while the chefs deftly work their cullinary magic in the kitchen. Brace yourself for an exotic, heady gastronomic adventure that traverses delicious one-plate meal, tantalising tom yam, piquant curries, elaborate main dishes and cool dessert treats. In Absolute Thai, you'd feel so at home that that you'd never want to leave.


Store details

AEON Wellness
Fashion & Beauty

LG1.17 & 18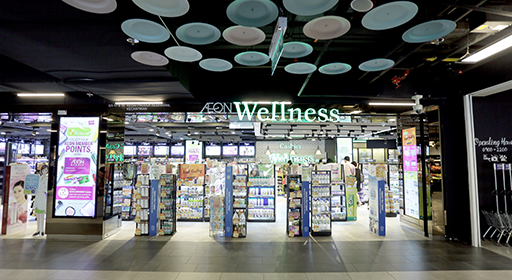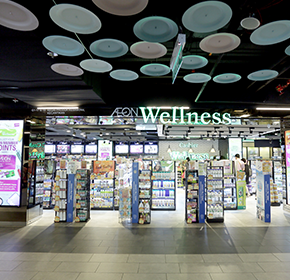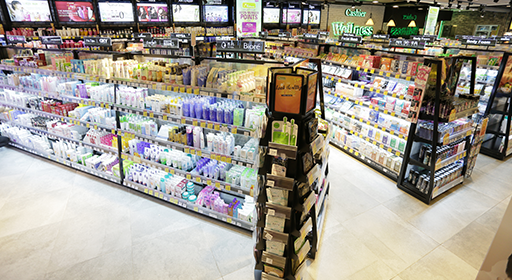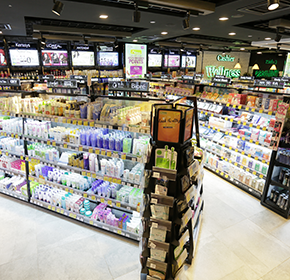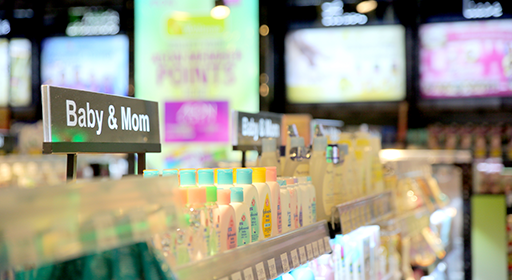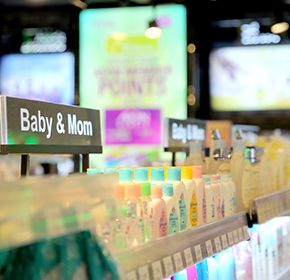 AEON Wellness have evolved into a pharmacy that offers not only a wide range of quality products to customers, but most importantly, we impart professional consultation services provided by our dedicated team of pharmacists & beauty advisors in-store. These services aim to fulfil customers growing awareness towards the importance of health and beauty as well as to provide customers with professional advice for their well-being.


Store details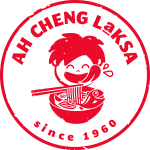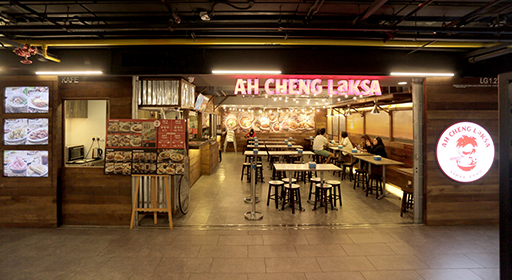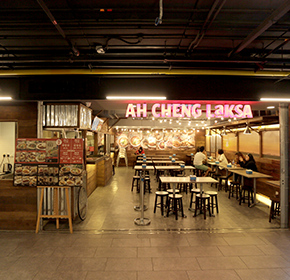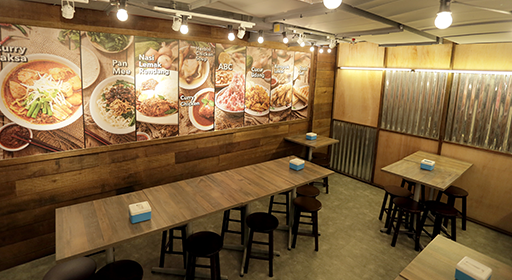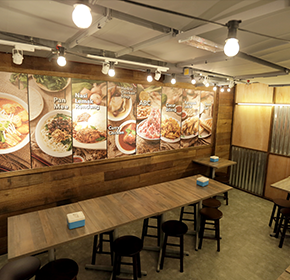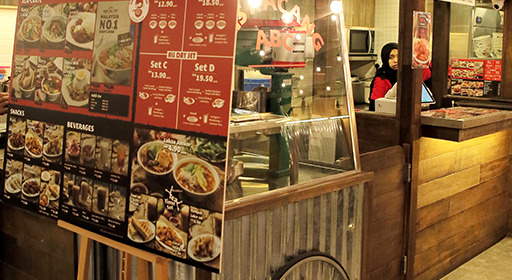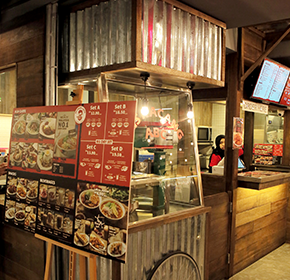 Ah Cheng Laksa has its origins since year 1960 in a small town in Alor Star, Kedah. A couple started peddling Asam Laksa to help make ends meet. Since then, the family's recipe has been known for its unique flavour and special aroma. The business was taken over by one of their children, Ah Cheng, about ten years ago. She now operates from the family courtyard in a small town called Simpang Empat in Alor Star, Kedah. A unique family recipe loved by the locals till today, it was brought into the Klang Valley in 2004 in the form of a chain shop by one of the family members.


Store details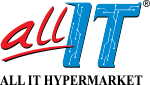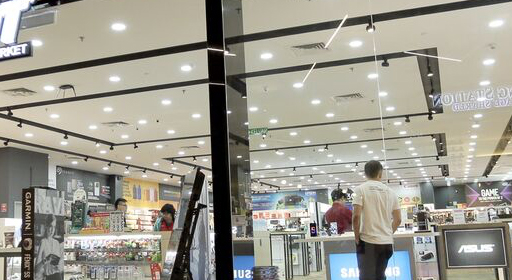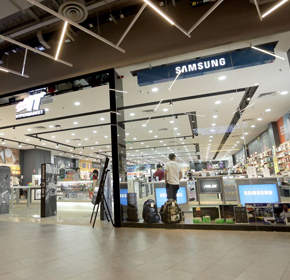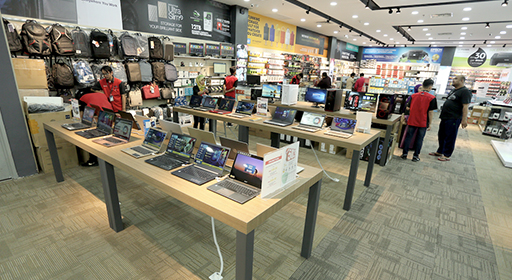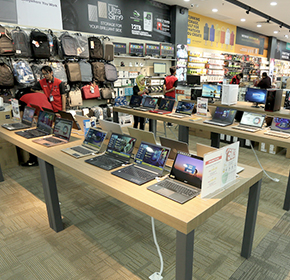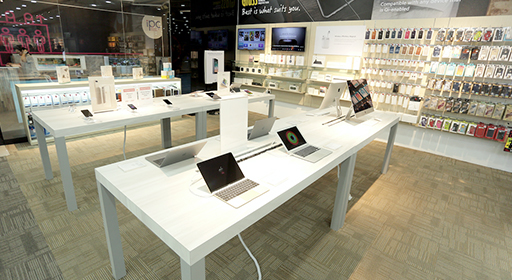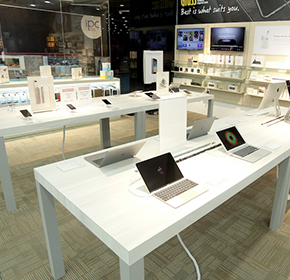 ALL IT Hypermarket is a homegrown brand with a vision - to provide Malaysians with a better IT shopping experience. Their extensive range of products including PCs, laptops, mobile phones, gaming devices, drones, and more will be sure to fulfill all your IT needs.


Store details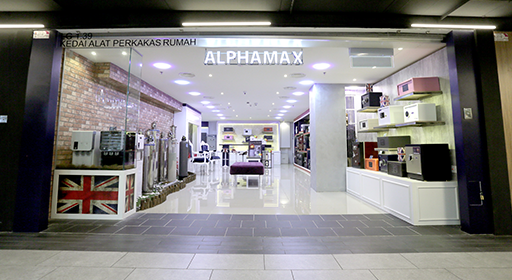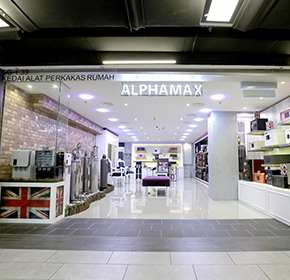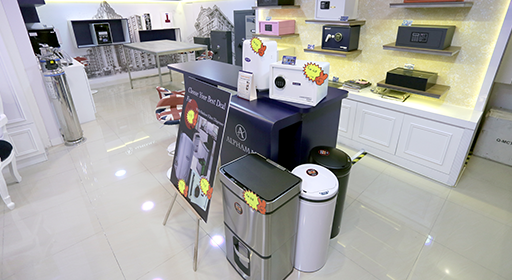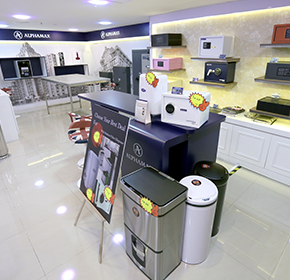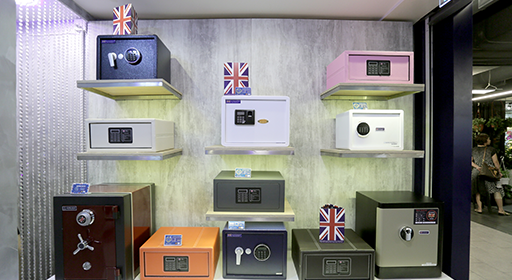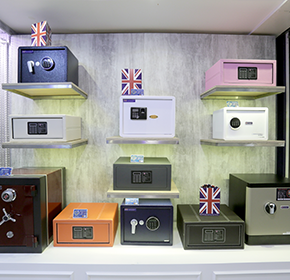 Alphamax specializes in dealing with Safe Boxes & Water Filtration System with experience of more than 25 years. Their products technologies are from UK, USA and Malaysia. The ranges of products are from home used to industrial used. Even custom make models are available for projects order. Others services like; force open of safe boxes, change of safe combination numbers, shifting of safe boxes, repair of water filters, changing of filters cartridges are also provided.


Store details


Store details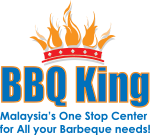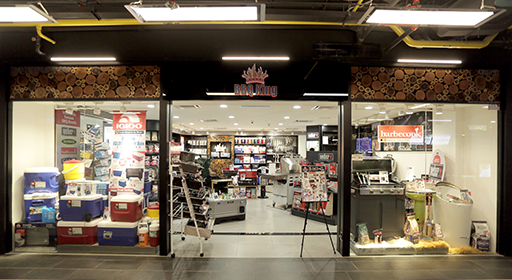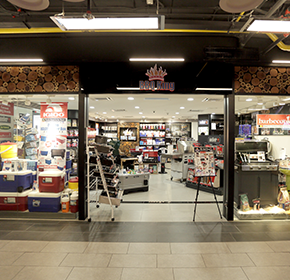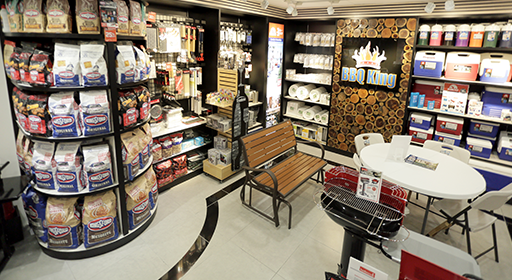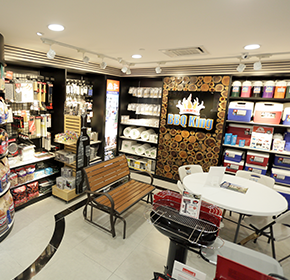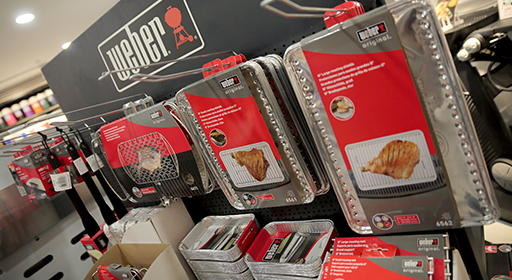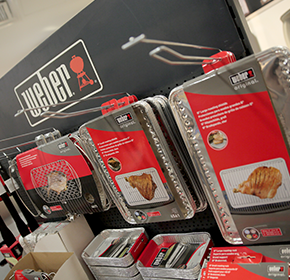 Since the beginning of time, people cook over open fire, Its how cooking has been back then and now, withstanding the test of time. For the serious barbeque fan, barbecuing simply means no fuss, less fat, more flavor, most fun. Nothing brings out the best flavor in food quite like eating it sizzling hot off the barbeque grill. BBQ King opened the doors as Malaysia's specialist BBQ retail shop & is now in IPC Shopping Centre. Say hello to great grilled food every time.


Store details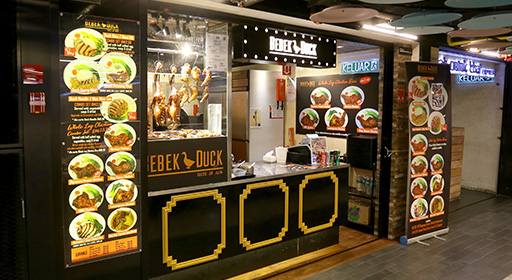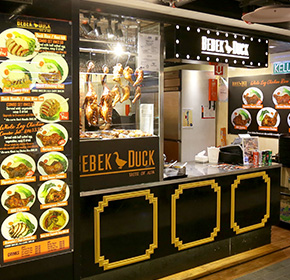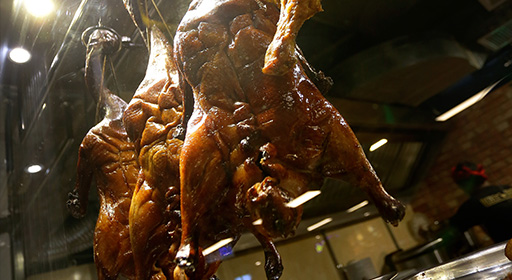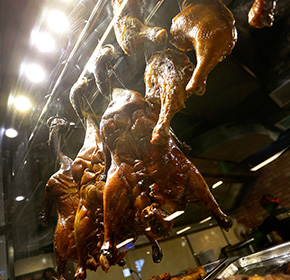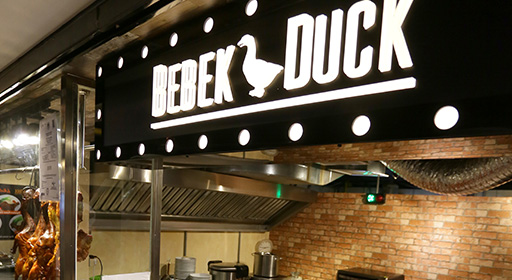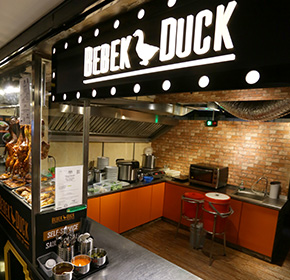 Head over to Bebek Duck for a real taste of Asia with their roasted duck, roasted fresh every morning. Bebek simply means duck in Indonesian language, we know they are serious about ducks.


Store details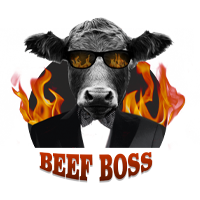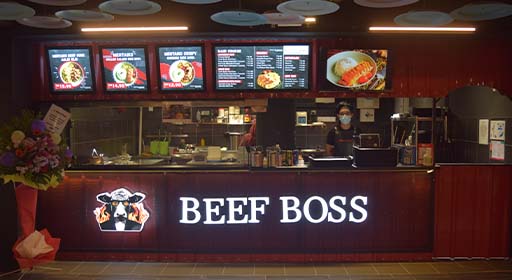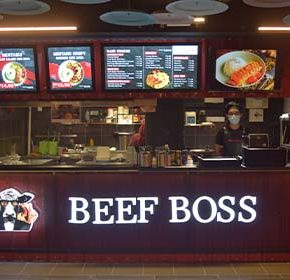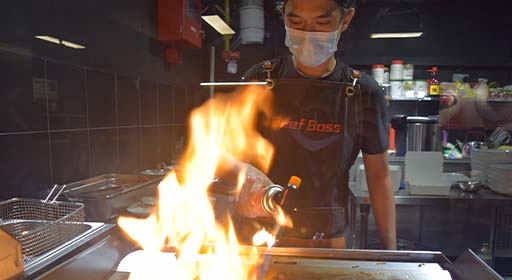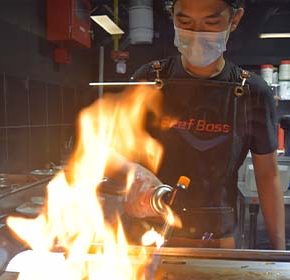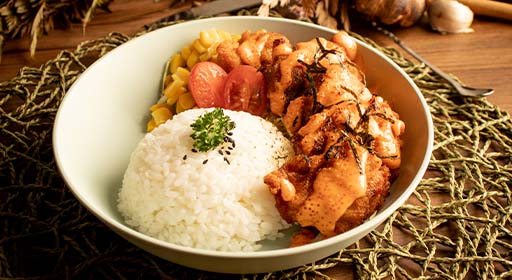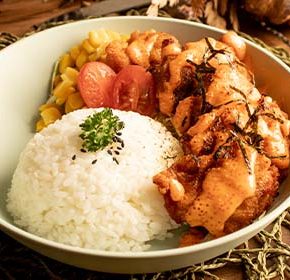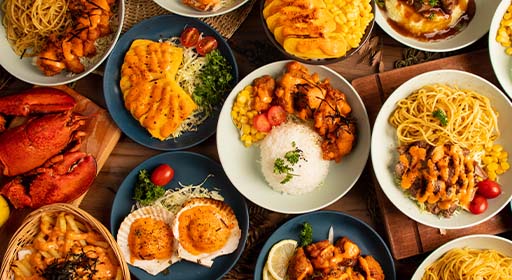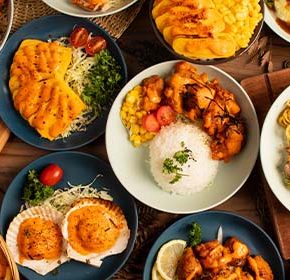 We serve good food for everyone. Belum try belum tahu, sekali try hari-hari mahu. Can't choose to eat western or eastern? Get the best of both with their flame grilled beef cube mentaiko with aglio olio and more!


Store details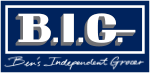 Ben's Independent Grocer (B.I.G)
Grocery & Services

LG1.19 & 20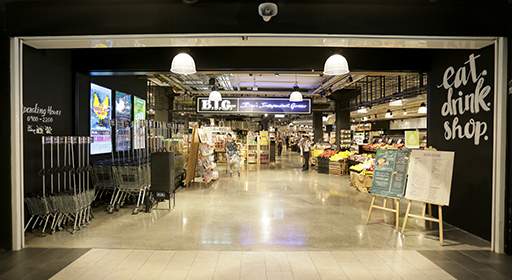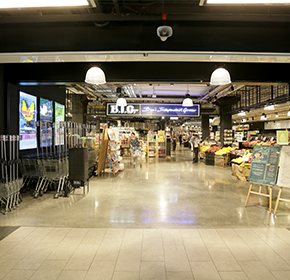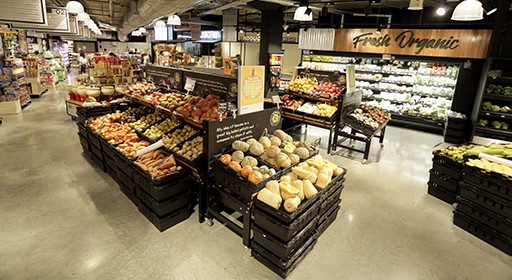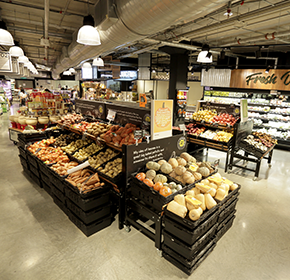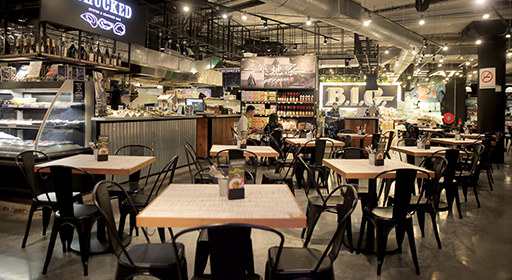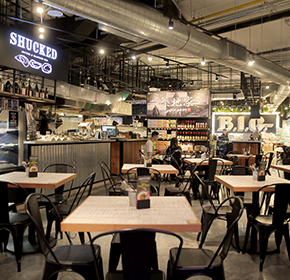 Ben's Independent Grocer (B.I.G.) was established with one idea in mind, to be a one-stop EAT. DRINK. SHOP. avenue for people who love food as much as we do! Step inside a vibrant world of tasty adventures that will excite and inspire even the most discerning foodie! We take great pride in curating only the finest and freshest ingredients from all over the world so that you may explore and expand your tastebuds, right here in your backyard!


Store details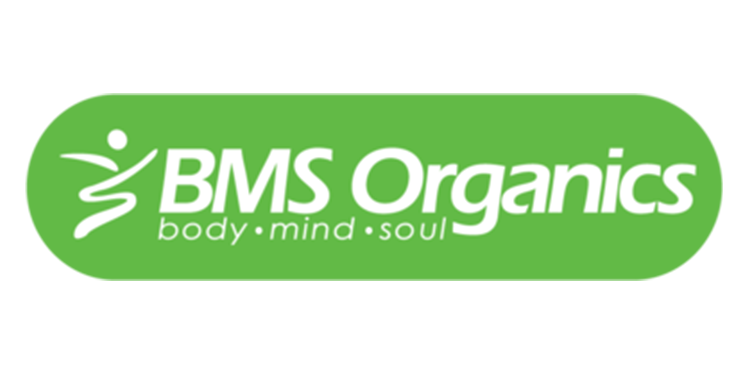 BMS Organics
Food & Beverages

LG1.23b & 25a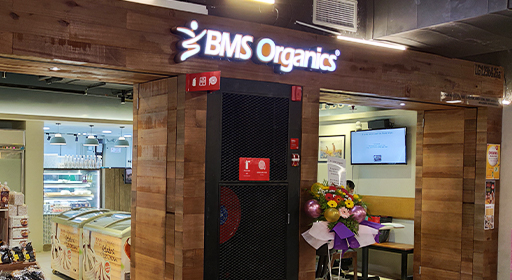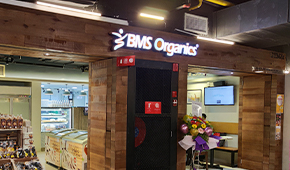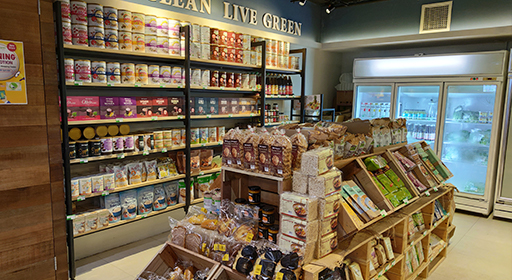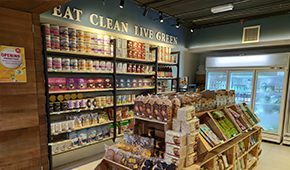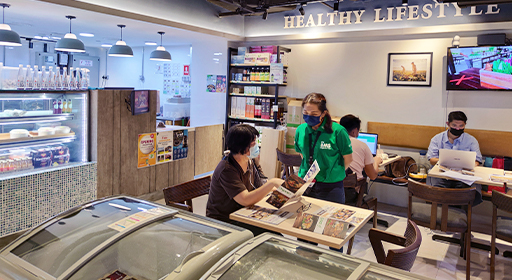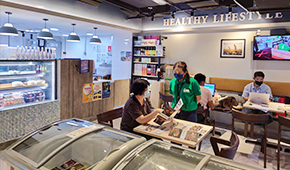 More than a decade ago, an organic shop in Subang Jaya, Selangor, Malaysia, shared on how to live healthy lifestyle through wheatgrass planting. Today, it has grown to 47 retail outlets and 30 vegetarian cafes across Malaysia.


Store details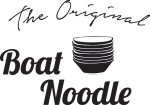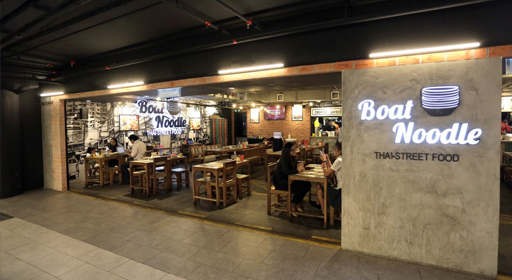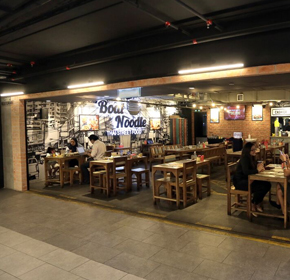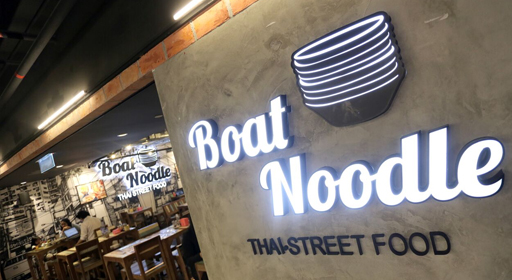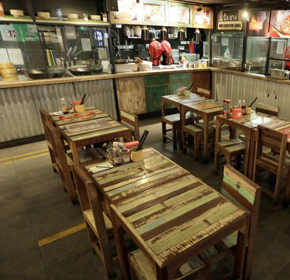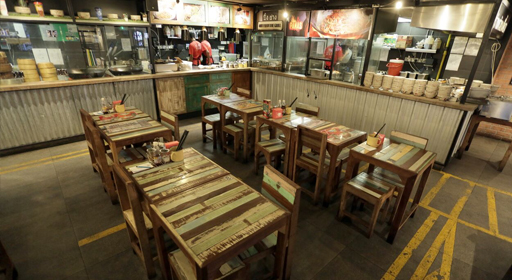 The Original Boat Noodle came a long way from starting out humbly in 2014. Known for their authentic Thai street food, more importantly their signature boat noodles, also known as Kuey Teow Ruer. Served either in fragrant Ayutthaya or Pathumtani broths, it has become a craze to stack up the bowls at the end of every meal. Some of the best-selling dishes that are served by Boat Noodle are of course none other than the rice and noodle bowls and not forgetting to introduce the latest springy noodle. Moreover, returning customers couldn't resist from having ayam legend, kra-pow chicken rice, sangkayaa, chicken wings and the famous Thai popeye's tempura.


Store details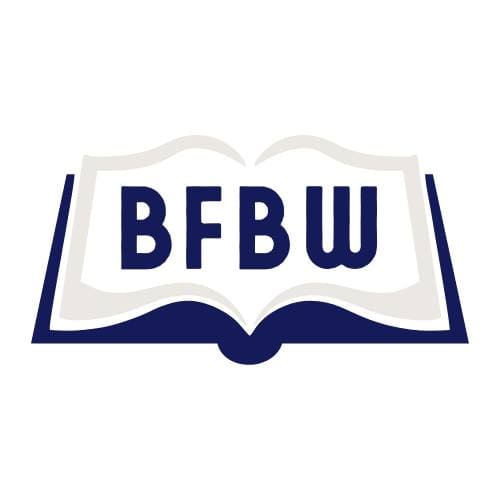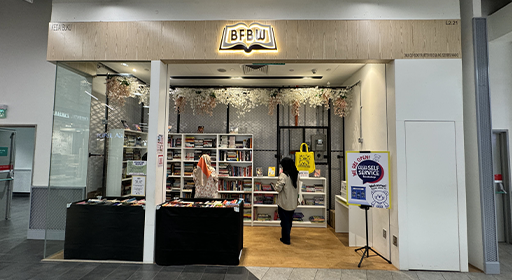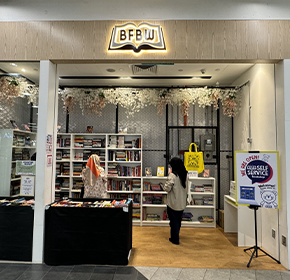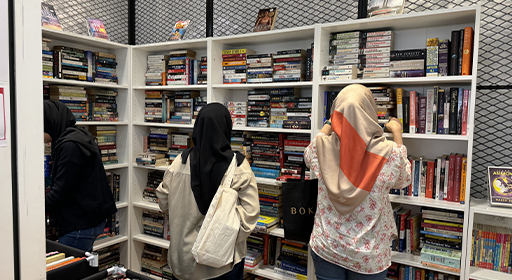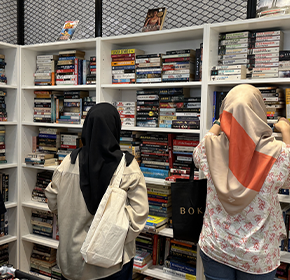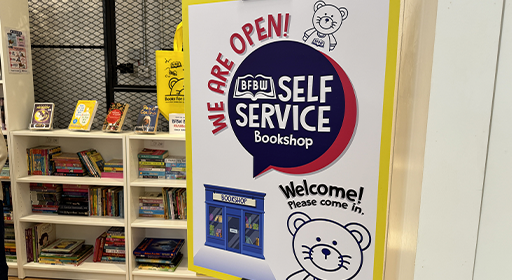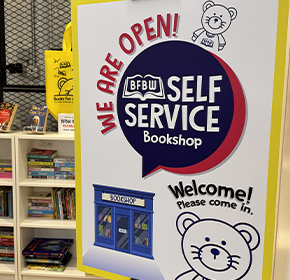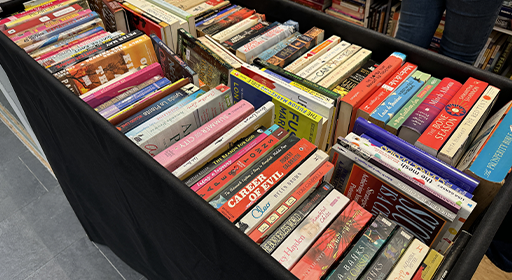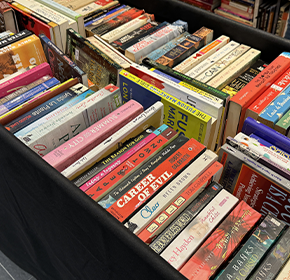 BFBW is a self-service prevoled bookshop (no staff, cashless payment)
10am - 10pm
017-8128121 / 012-2986954 / 012-3266948


Store details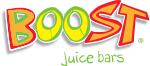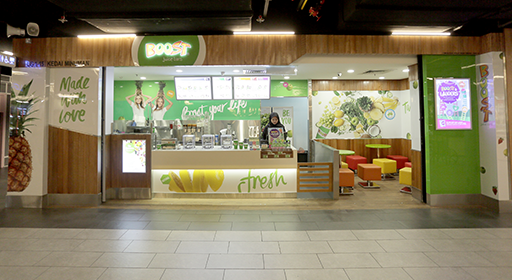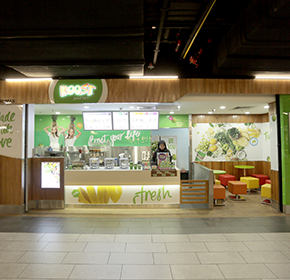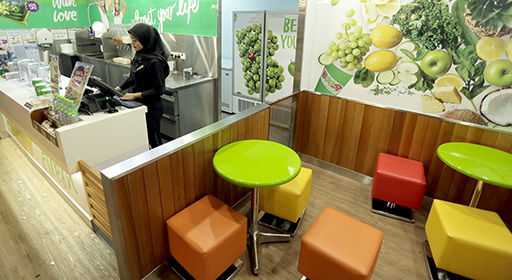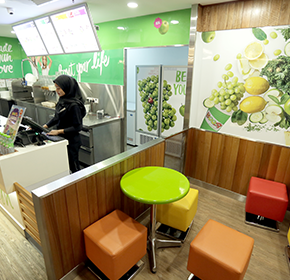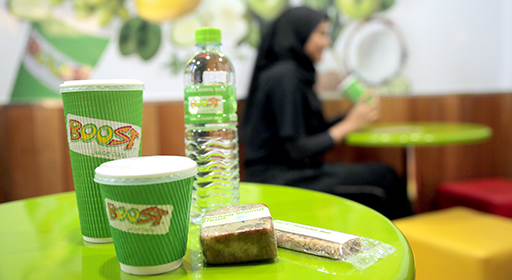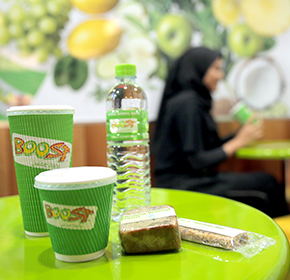 It's amazing that something so healthy can taste so good! Boost offers a huge, extra tasty range of most popular smoothies & crushes, calorie counters, protein & energy and fresh juice bar. All products are at least 98% fat-free and they never ever add artificial flavours, colours, sugar or water. The vision is simple: every customer that leaves a Boost Juice Bar, will leave feeling just that little bit better.


Store details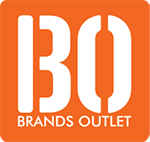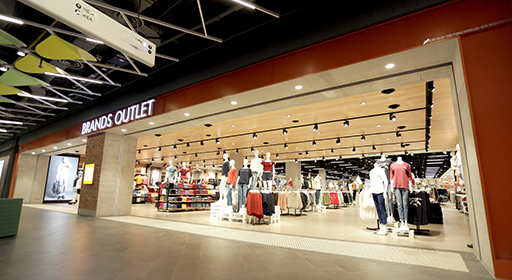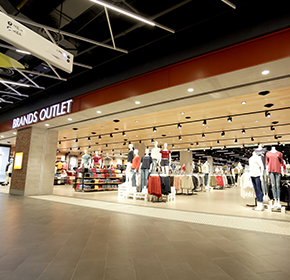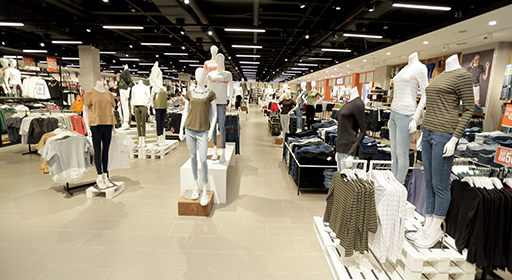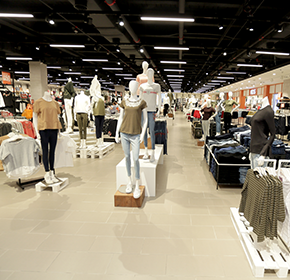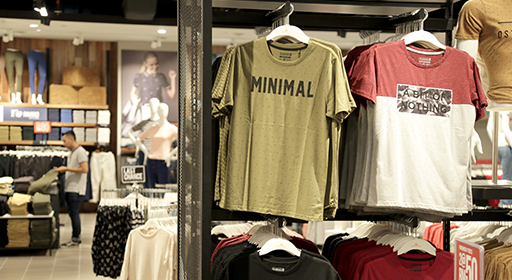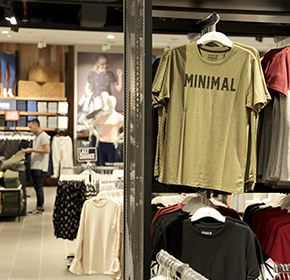 Looking stylish doesn't have to come with a price. Visit Brand's Outlet and enjoy a wide range of trends and styles at prices you will love. There is something for everyone here; we offer items for the entire family, making it a one-stop shopping haven for all.


Store details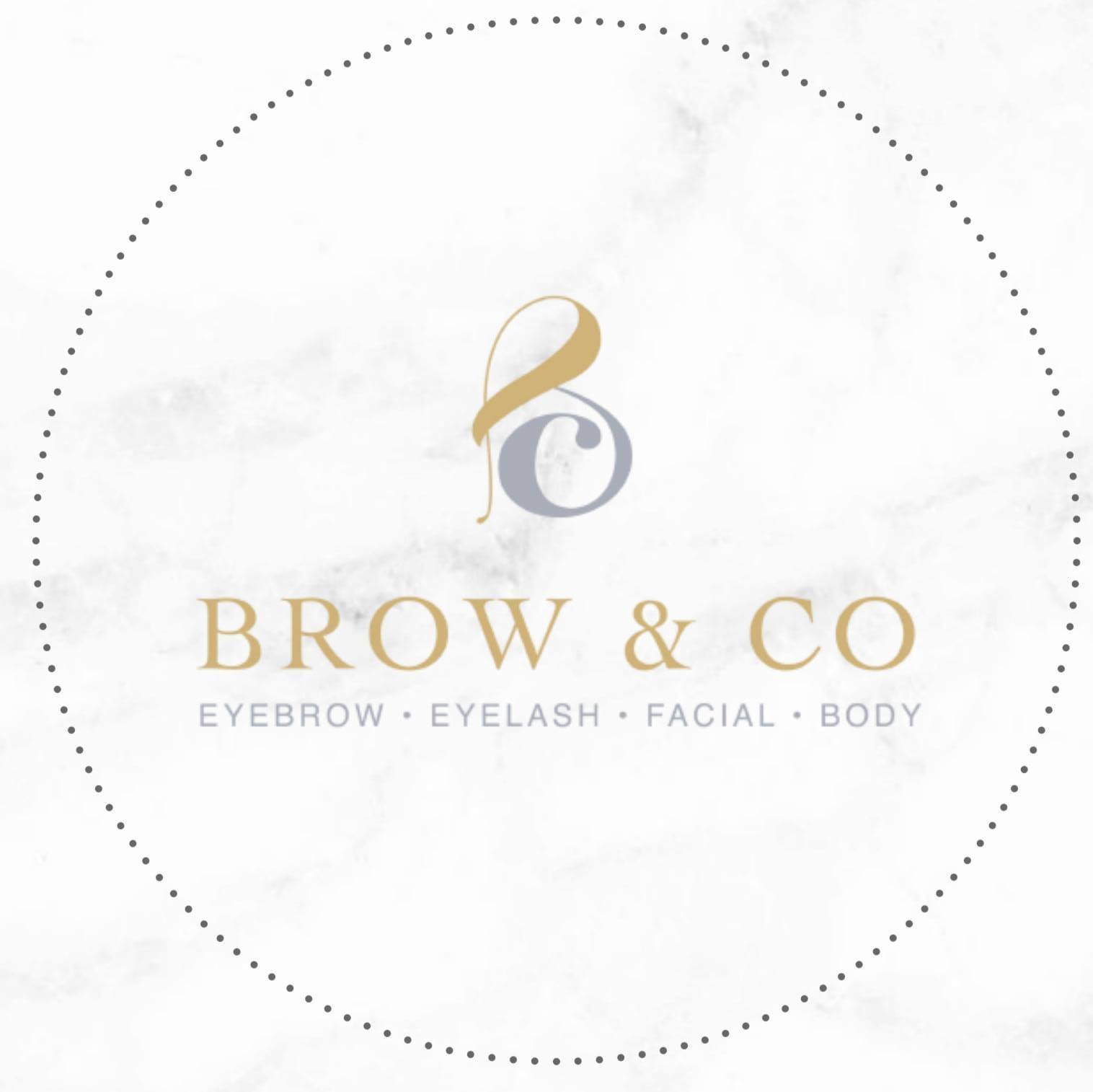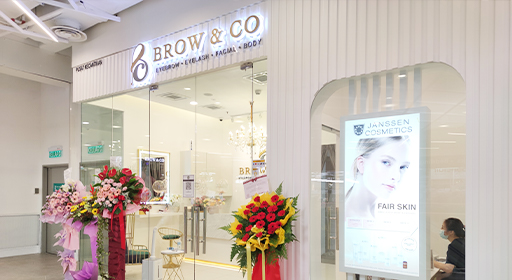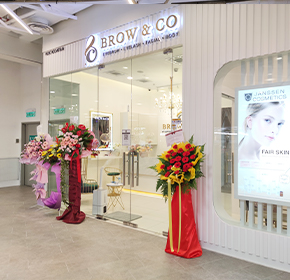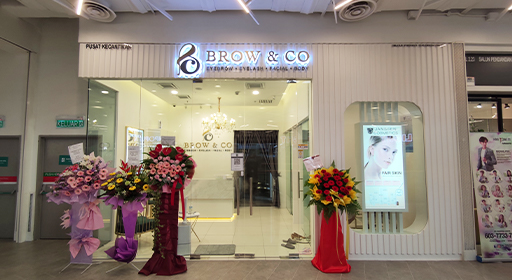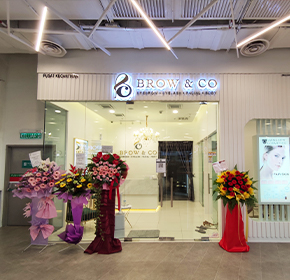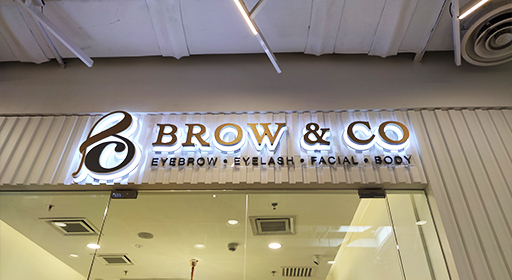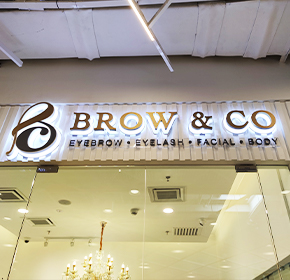 Established since year 2017, Brow & Co has been known to provide impeccable services such as eyebrow embroidery, eyelash extension, facial etc to our clients. Our professionally trained beauticians provide tailor-made solutions to suit individual's needs paired with quality products for best results. We aim at elevating our clients inside and out, while standing within an affordable budget. Inner beauty is your job. We do the rest.


Store details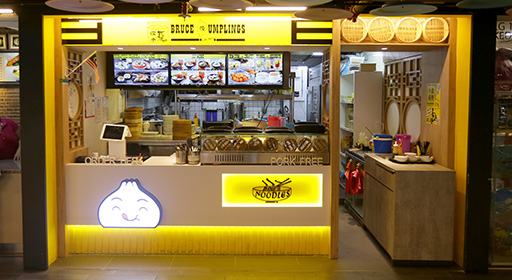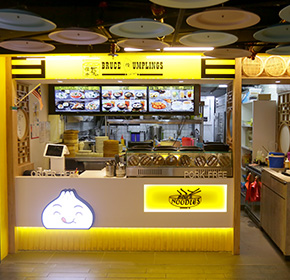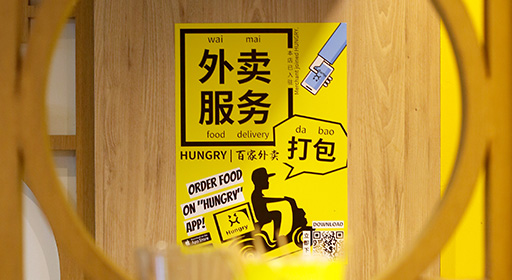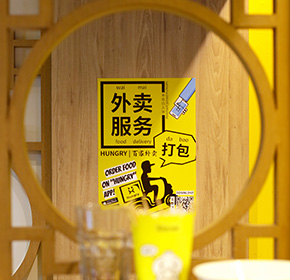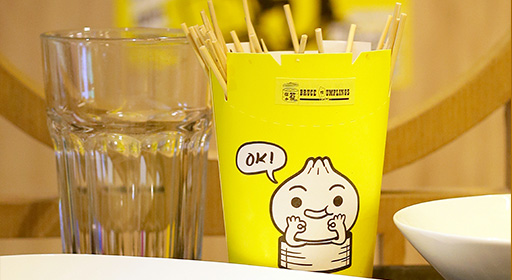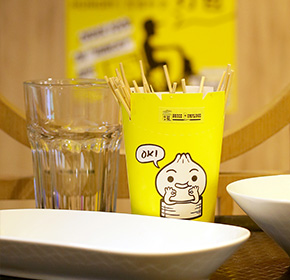 Bruce dumplings is the place to get freshly made dumplings, rice and noodle meals for everyone to enjoy.


Store details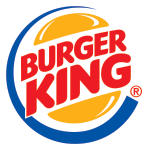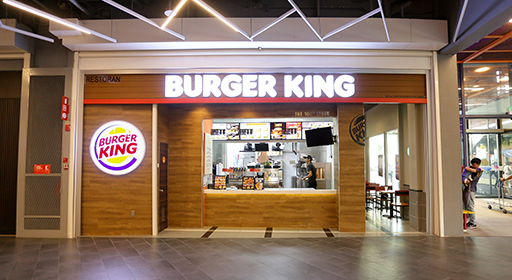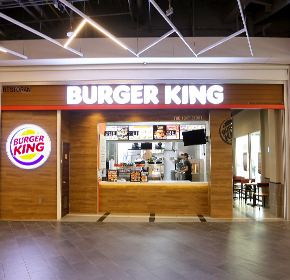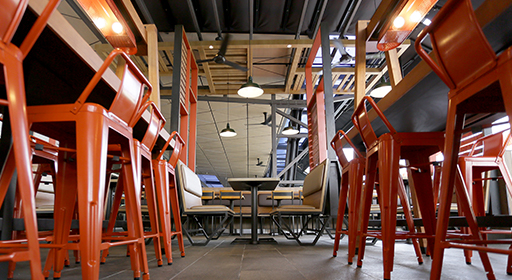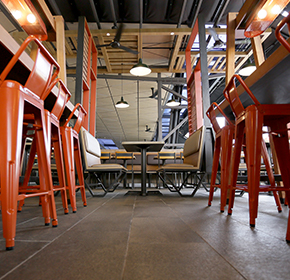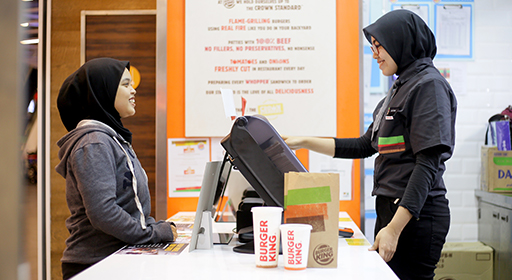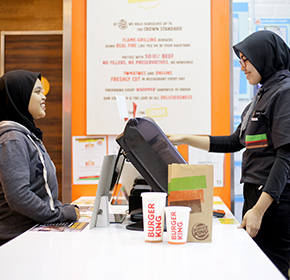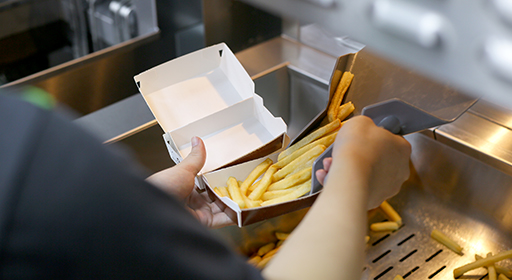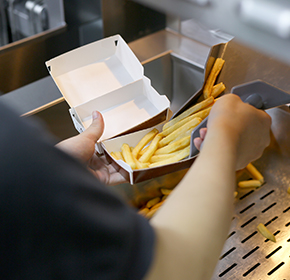 Get your world famous WHOPPER burger; a quarter pound of flame-grilled beef, ripe tomatoes, crisp lettuce, creamy mayo, ketchup, onions and crunchy pickles on a toasted sesame seed bun and so much more here. Come dine with the King at IPC Shopping Centre!


Store details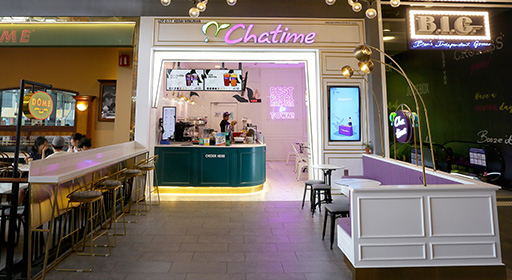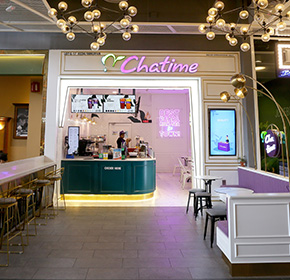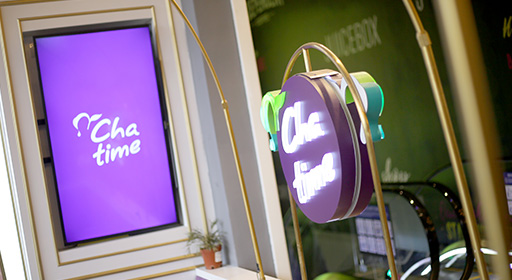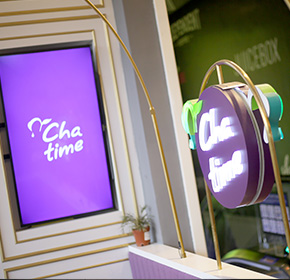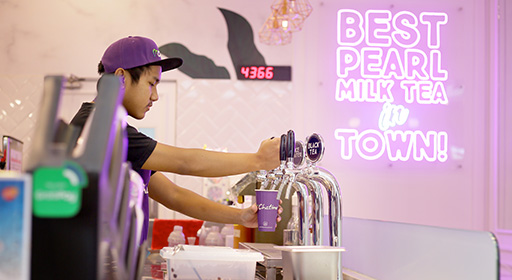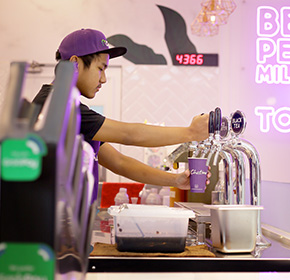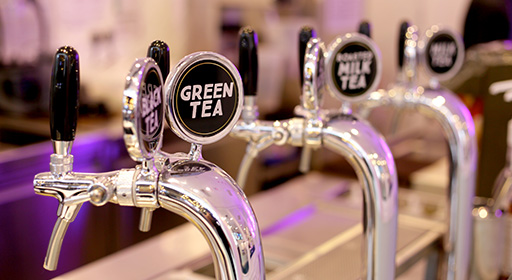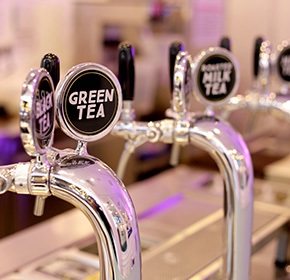 Satisfy your cravings for their signature pearl milk tea, served in a cafe themed atmosphere, a first of it's kind among all other outlets.


Store details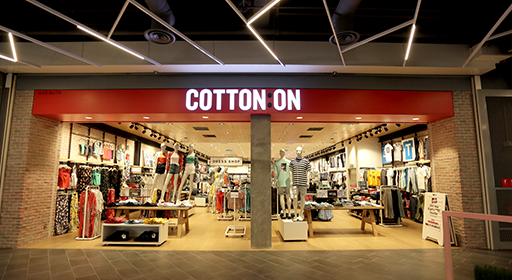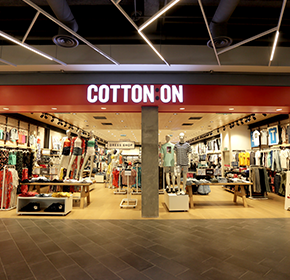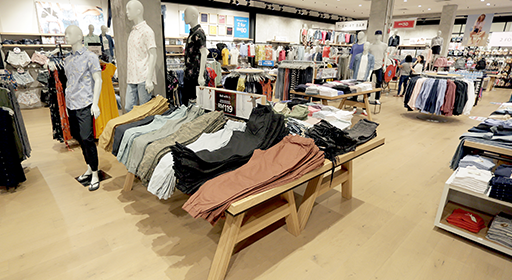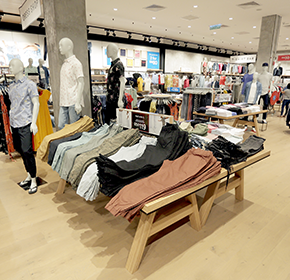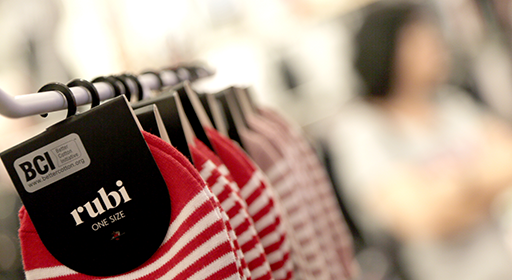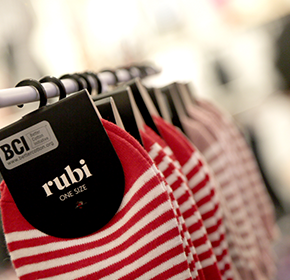 Shop stylish Women's, Men's, Kid's, Baby clothes, accessories & more.


Store details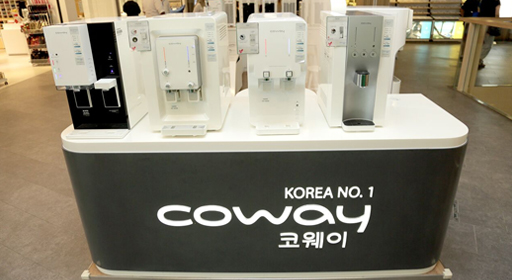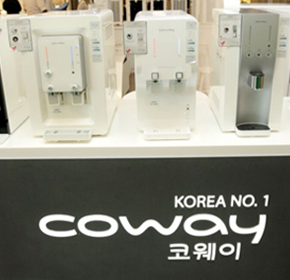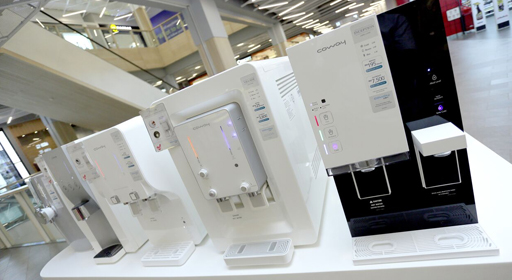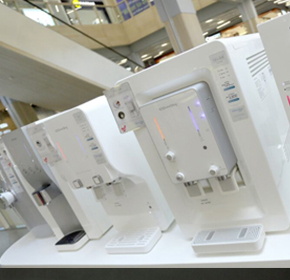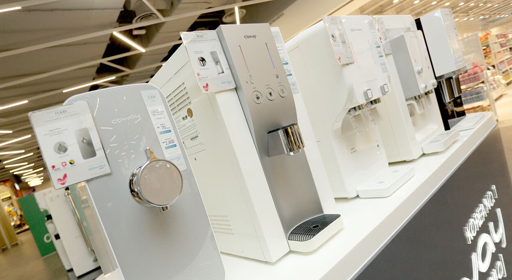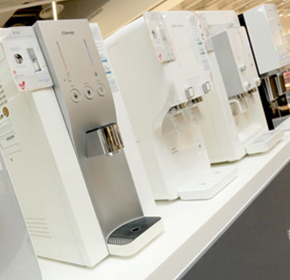 Malaysia's leading water, air & home wellness specialists. Our high-tech water filtration, air purifiers, bidet systems & water softeners are designed by world-class researchers. Get the best-purified water & air with our award-winning products.


Store details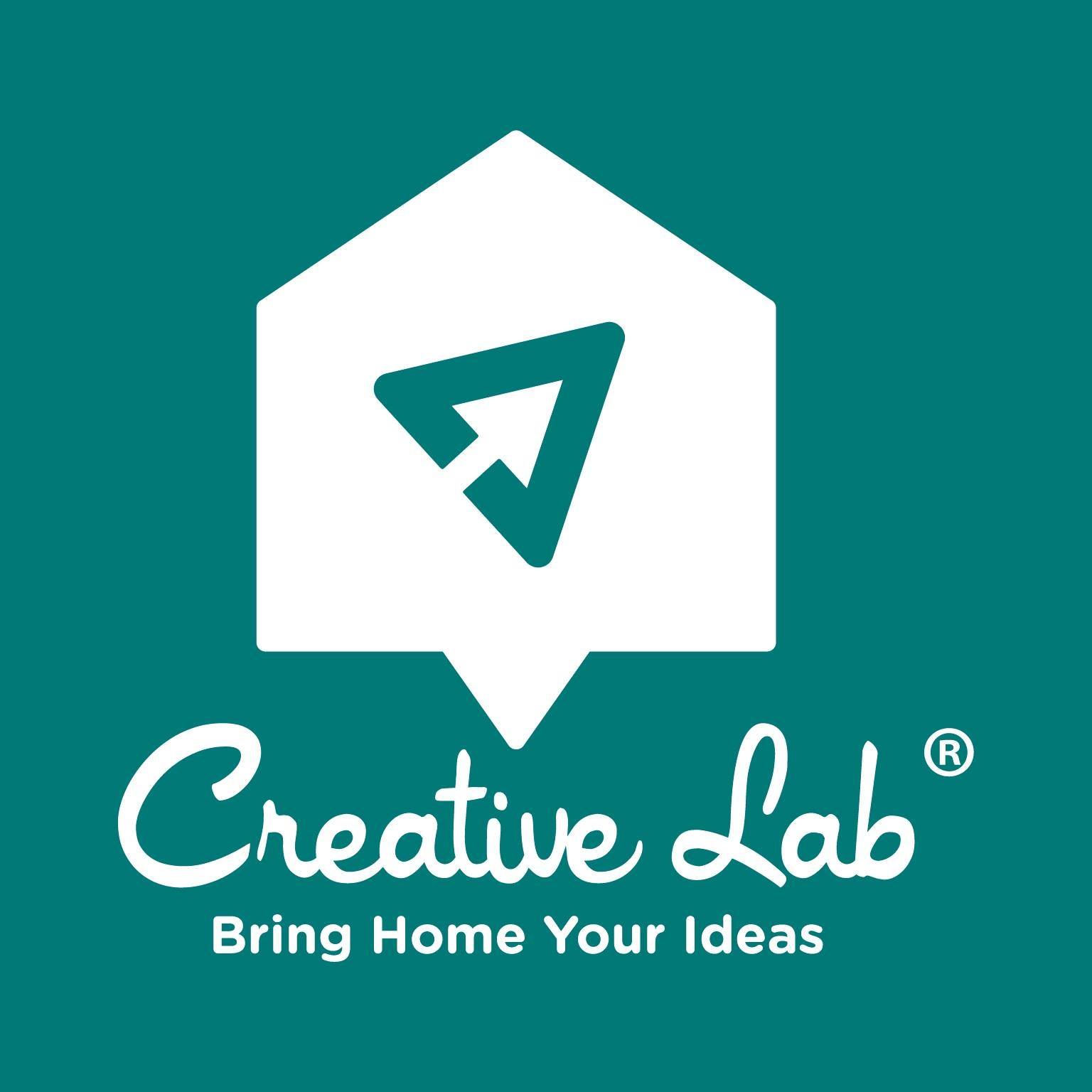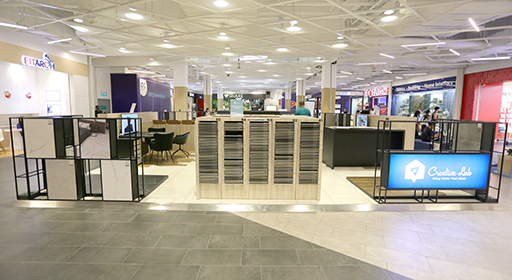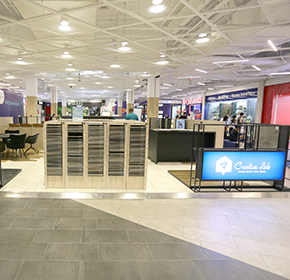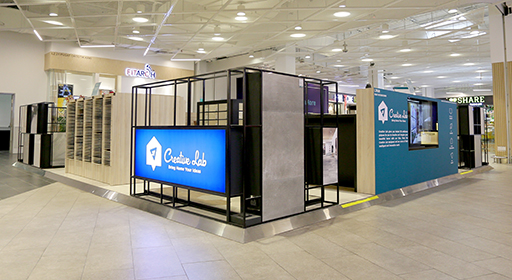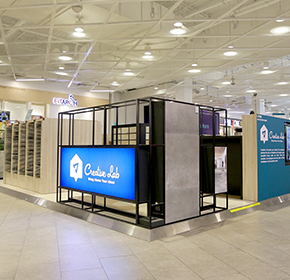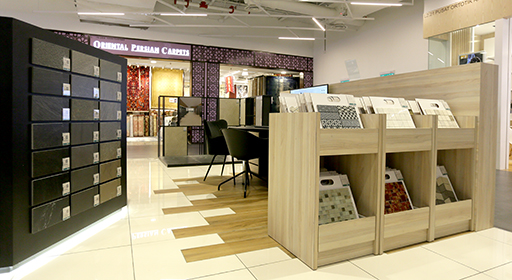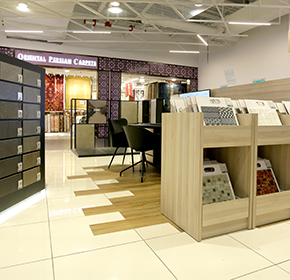 Creative Lab gives you an instant 3D ambience pictures for you to visualize and imagine your beautiful home with their tiles. Meet thier designers and see some of their intelligent and innovative work at Creative Lab. It is hassle free, fast and complimentary.


Store details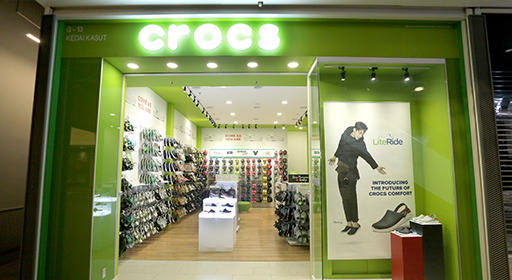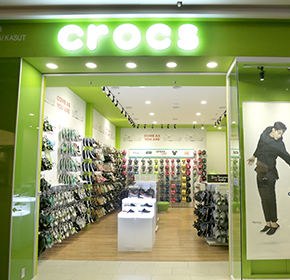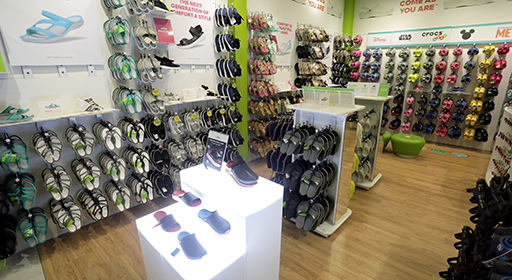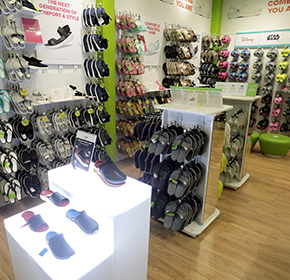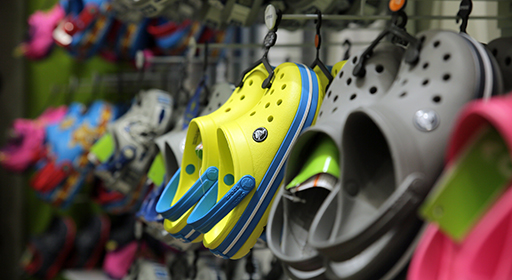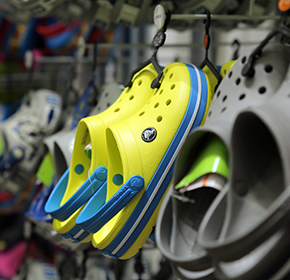 Crocs, Inc. (Nasdaq: CROX) is a world leader in innovative casual footwear for women, men and children, combining comfort and style with a value that consumers know and love. Every pair of shoes within Crocs' collection contains Croslite™ material, a proprietary, molded footwear technology, delivering extraordinary comfort with each step. In 2018, Crocs reinforces its mission of "everyone comfortable in their own shoes" with the second year of its global Come As You Are™ campaign.


Store details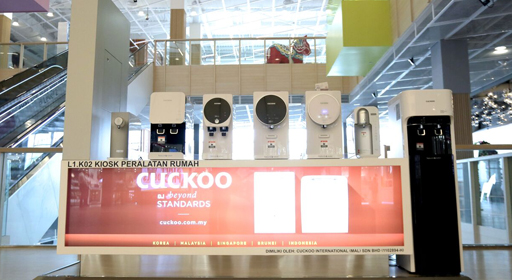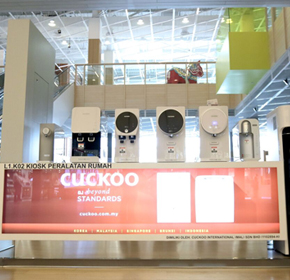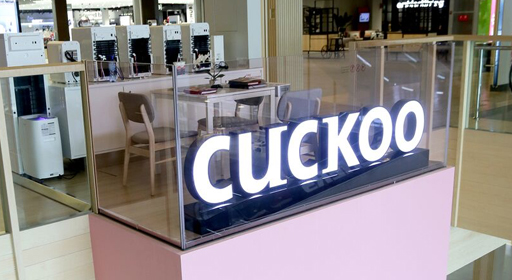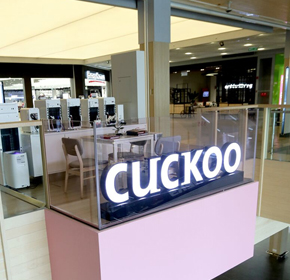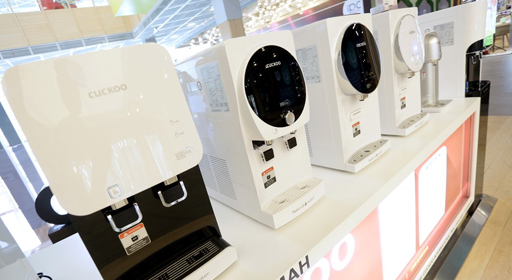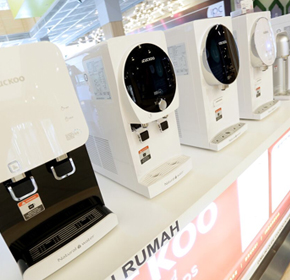 Let CUCKOO take your life Beyond Standards with our innovative range of water purifiers, multi-cookers, air purifiers, kitchen and others.


Store details
Cutiecle The Nail Experts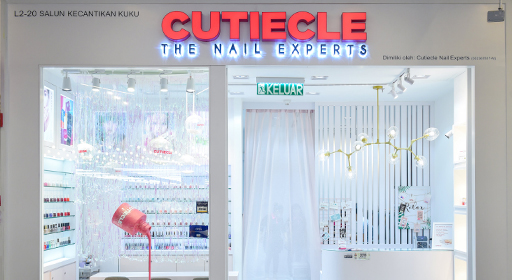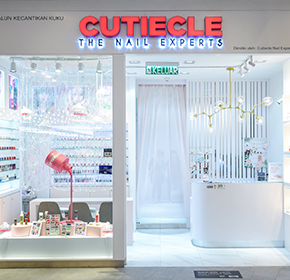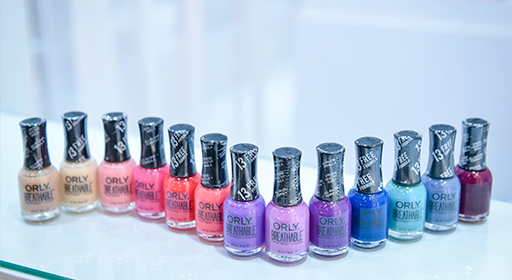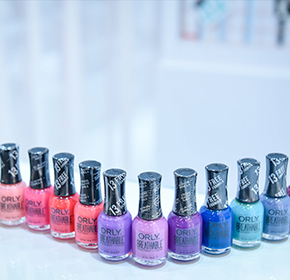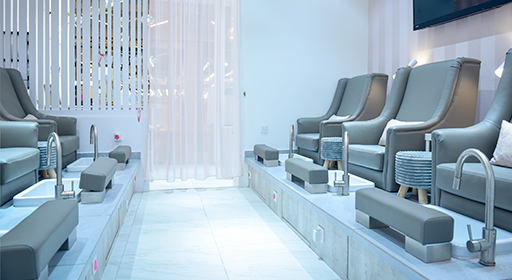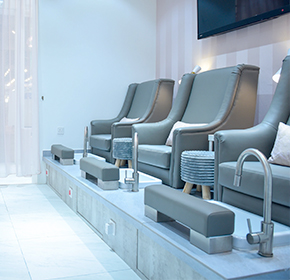 Unwind in a tastefully decorated, comfy and serene spa setting while getting your favourite treatments like manicure, pedicure and waxing. Give your hands and feet the pampering they need starting at reasonable prices.


Store details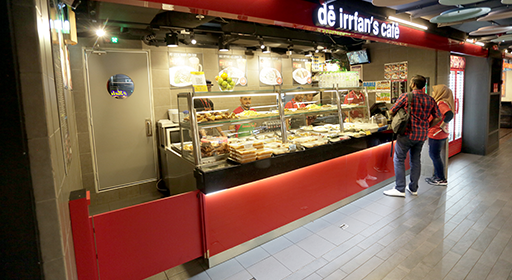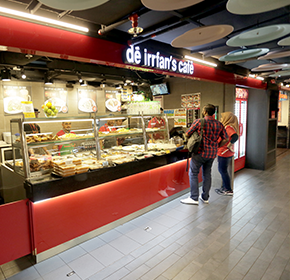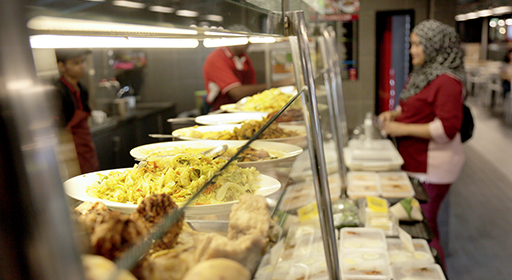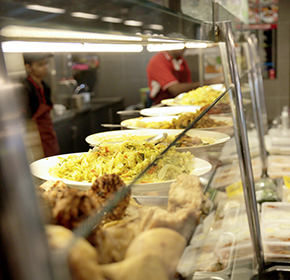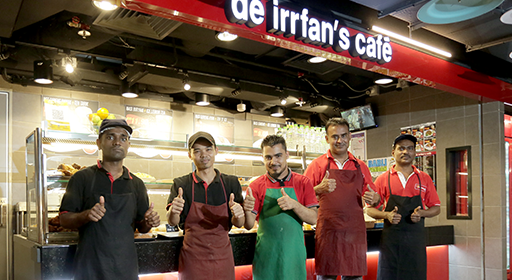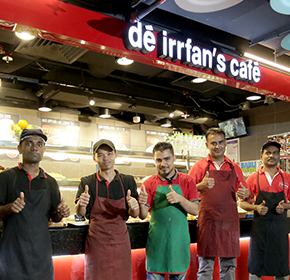 With the perfect blend of spices and herbs coupled with the secret recipe from their forefather, De Irrfan's Cafe offer an extensive and authentic local cuisine ranging from their famous Nasi Kandar, Nasi Lemak, Indian Rojak, Malaysian Style Fried Noodle and Rice, Irrfan's Special Kopi and Teh Tarik, Traditional Snacks and many more. Think of "Nasi Kandar", think of De Irrfan, indulge yourself and experience the truly local delicacies with affordable price.


Store details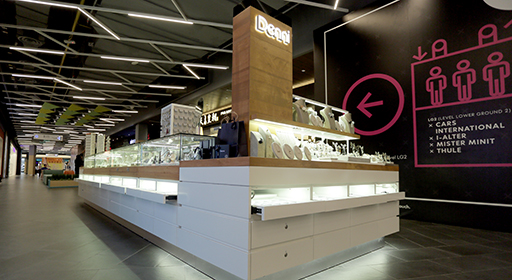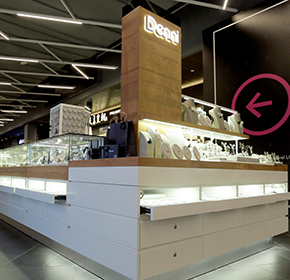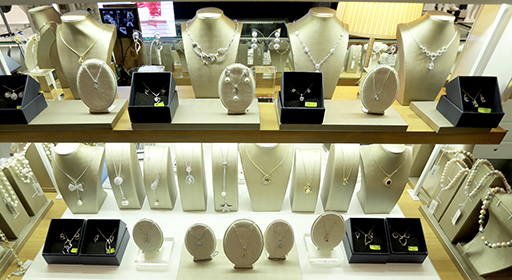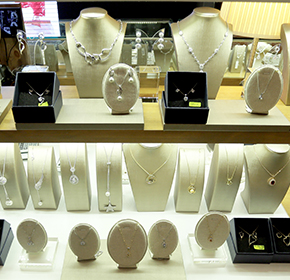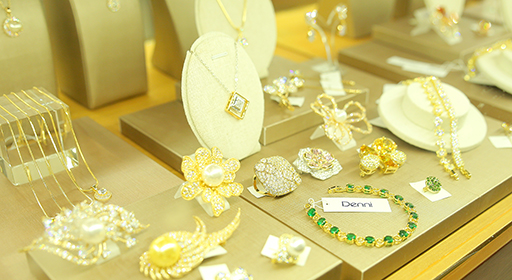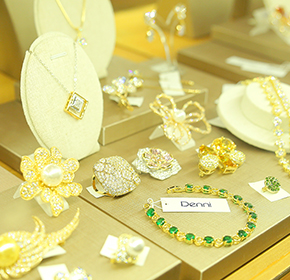 An ever-present name in the world of fashion accessories and jewellery, Denni & Co offers a wide selection of fashion jewellery finds.


Store details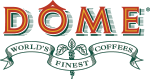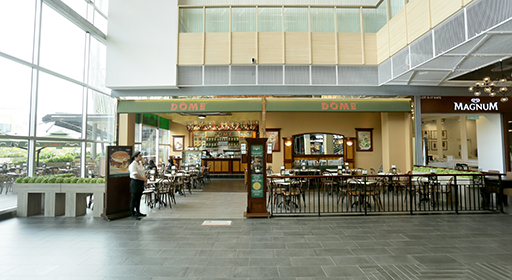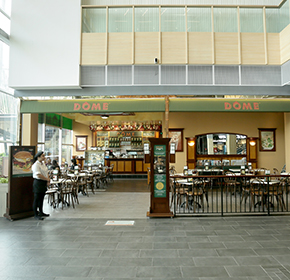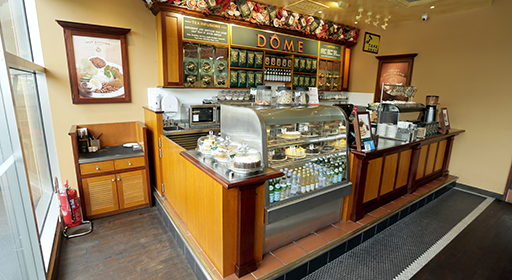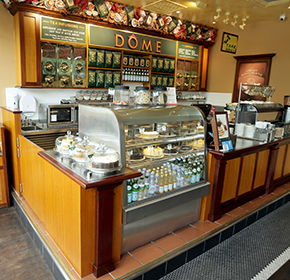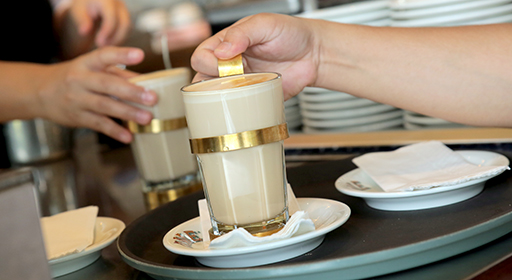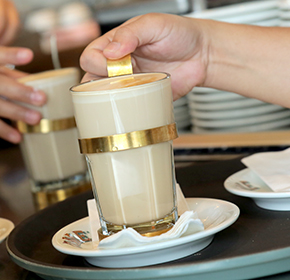 Quaint and charming, Dome Cafe is renowned for its specialty coffee, made from the finest roasted Arabica beans - perfect for shoppers who are looking for a delightful cup of coffee or a break.


Store details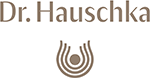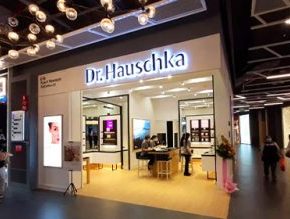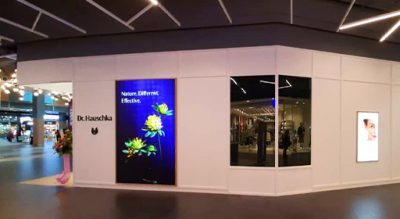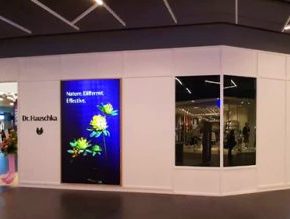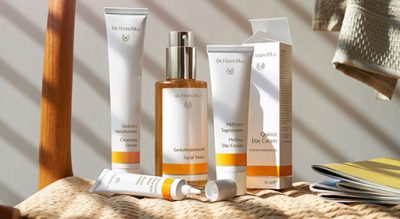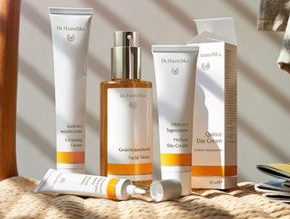 Having a renowned reputation for over 50 years, Dr. Hauschka skin care products have nurtured millions of people across the globe, both inside and out. Being the pioneer in 100% certified natural skincare and NATRUE certified, the brand products are made using medicinal plants, the best natural substances with powers of nature and the effectiveness of the medicinal plants are being retained without synthetic preservatives. The Dr. Hauschka Brand is distinguished by an attentive, free-willed consciousness, a keen respect for people and the cosmos around.


Store details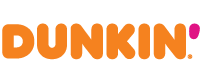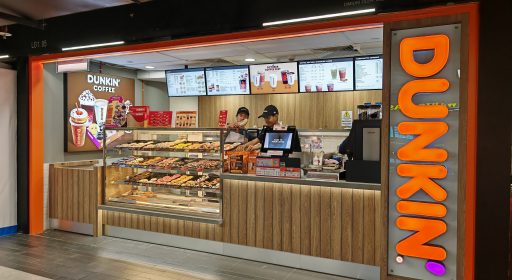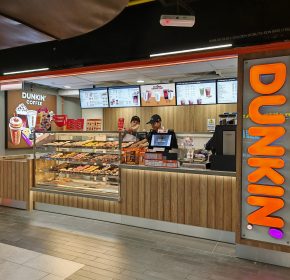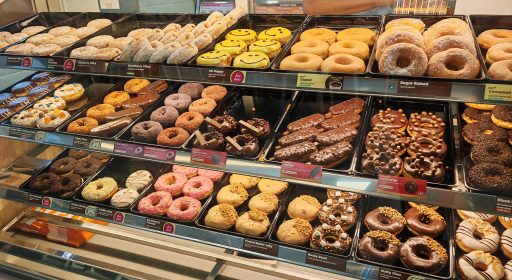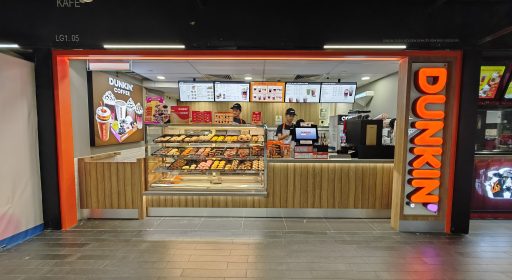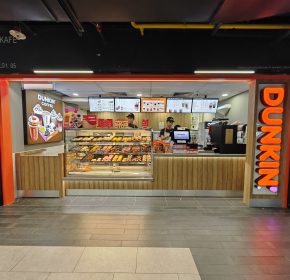 Enjoy every moment with Dunkin' Donuts, the world's leading baked goods and coffee chain.


Store details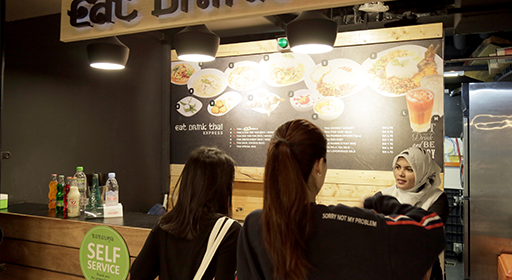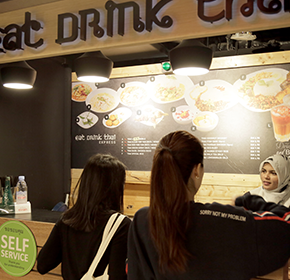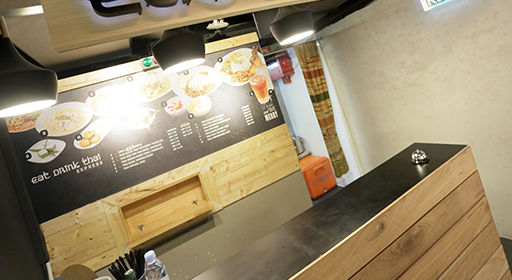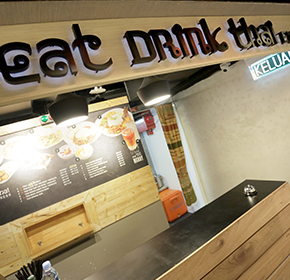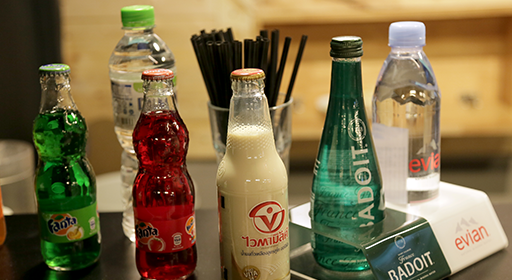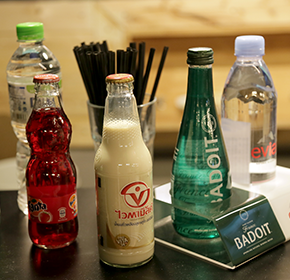 Eat Drink Thai Express is a contemporary Thai restaurant which brings the concept of serving back street Bangkok style dishes with a balance of taste for local Thai food lovers.


Store details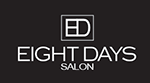 ED Eight Days Salon
Fashion & Beauty

L1.23 & 23a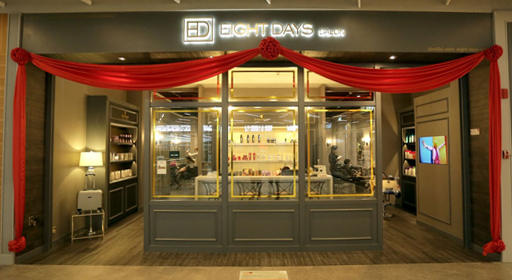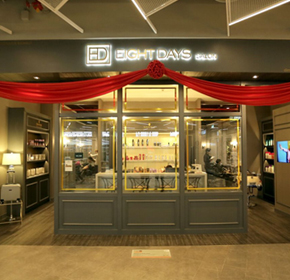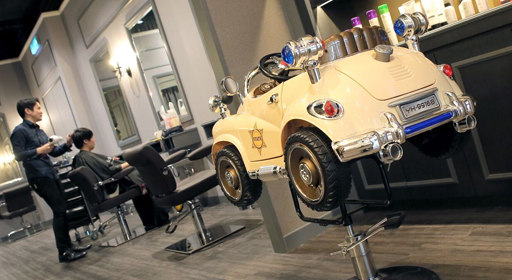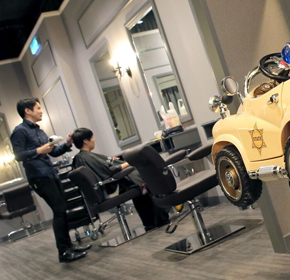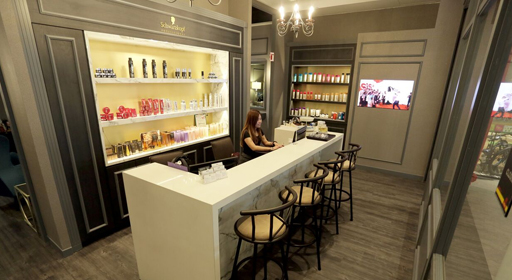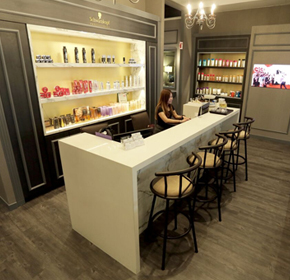 The creative styling and salon standards at ED EIGHT DAYS SALON have elevated them to become a leading choices of local TV stations,magazines and celebrities within their profession. The passion driving their expert stylists ensures you will experience a uniuqe service that guarantees breathtaking hairstyles and a luxurious salon experience.


Store details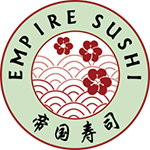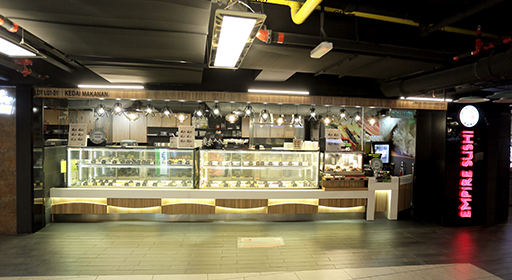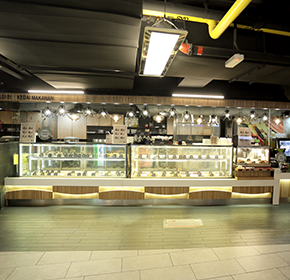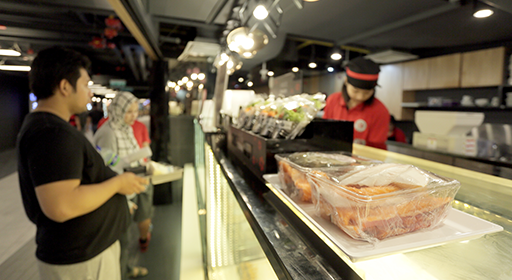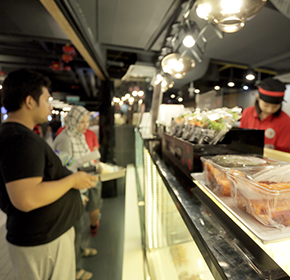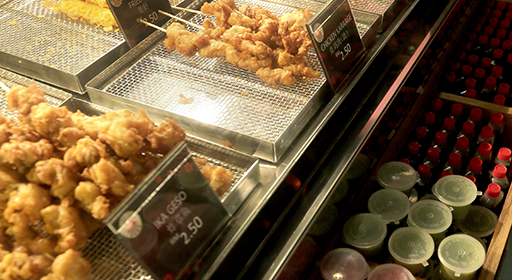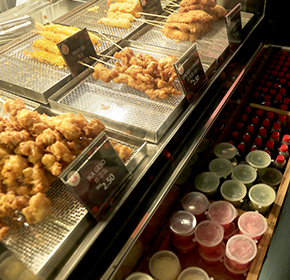 Empire Sushi: Speedy sushi that makes your taste buds sing! Empire Sushi® is a quick-service sushi kiosk with a trendy appeal that attracts sushi lovers living in the fast lane. Their speedy service and comfy environment cater to modern fast-paced lifestyle. Order what you want and be on your way to dine in or take out in just minutes. Empire Sushi® takes time-honoured sushi recipes, make them with quality ingredients and serve them fast at prices you love.


Store details

Family Mart
Grocery & Services

LG1.11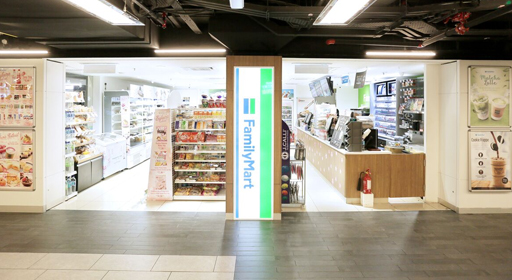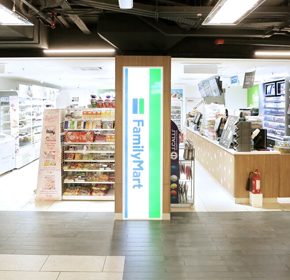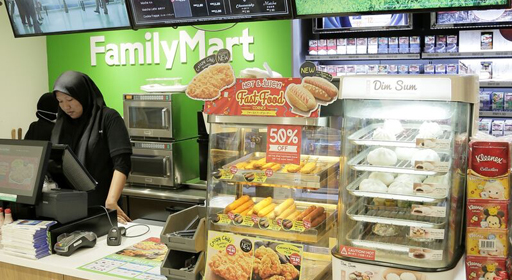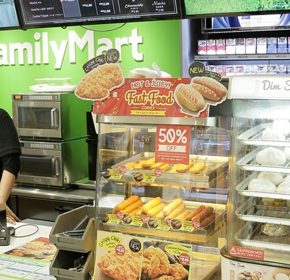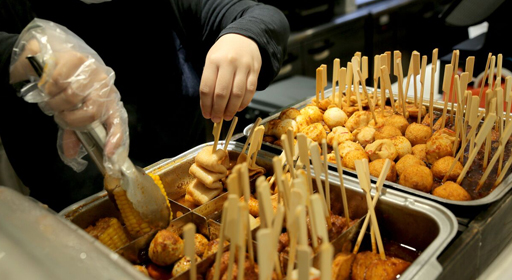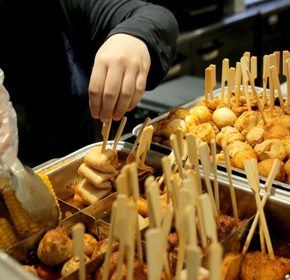 Rethink what you know of ordinary convenience stores. At FamilyMart, we've combined a dizzying array of store offerings into one single location. Do it all at our store – pay your bills and even send parcels. Chores making you hungry? Be spoilt for choice with our snacks and meals – all delivered daily for surpassing freshness.


Store details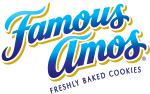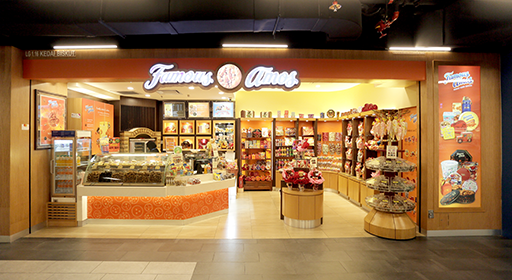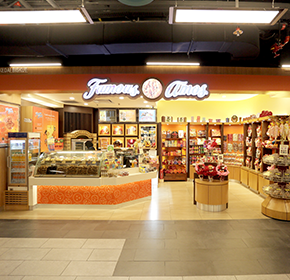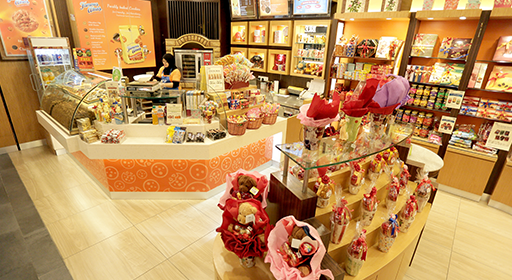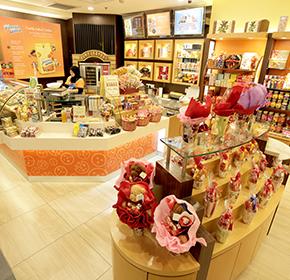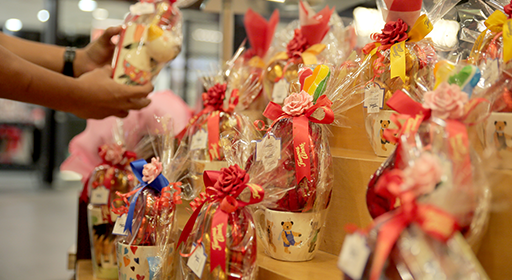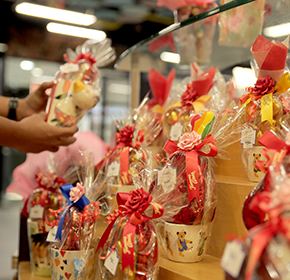 Famous Amos freshly baked cookies and its irresistible aroma are enjoyed by true cookie lovers everywhere. Famous Amos has been transformed to a cookies boutique with a selected range of cookies gift tins and wide variety of gift packaging. All gift packaging are also complimented with selected imported chocolates and premium mugs which are creatively packed into unique gifts, providing the perfect gift for all occasions. Famous Amos exclusive hampers are available throughout the year and its premium festive hampers are a hit during festivals such as Chinese New Year, Hari Raya, Deepavali and Christmas.


Store details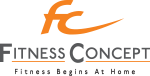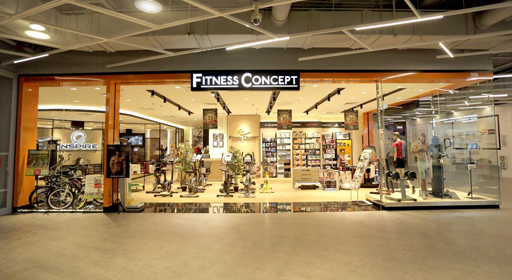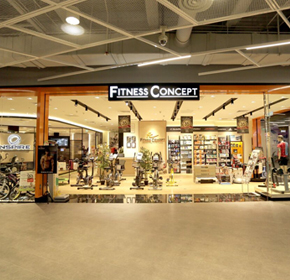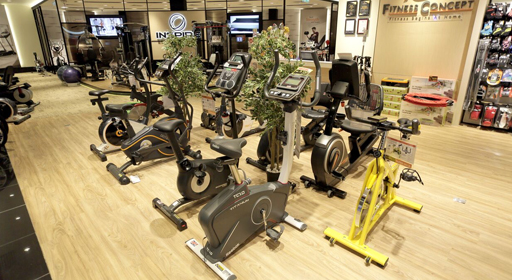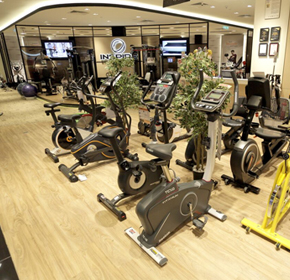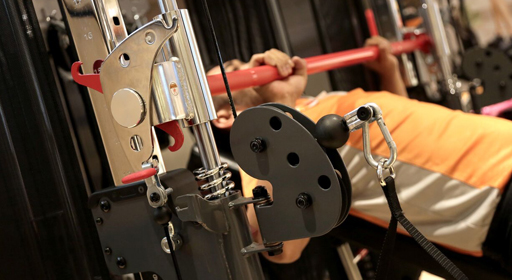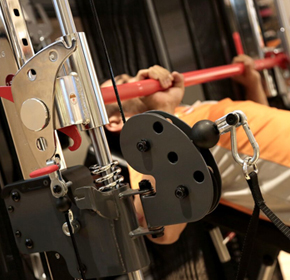 Fitness Concept is a health and fitness equipment chain store that caters to the development of healthy lifestyle of every Malaysian.


Store details

Focus Point Concept Store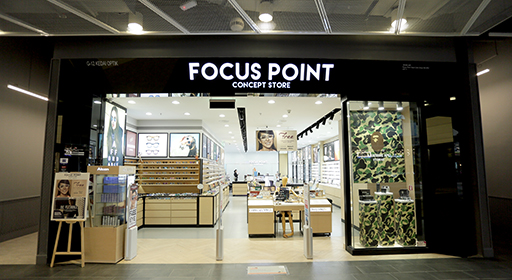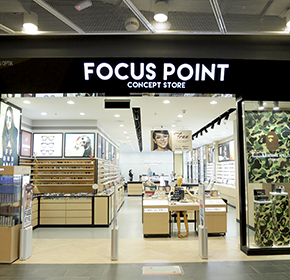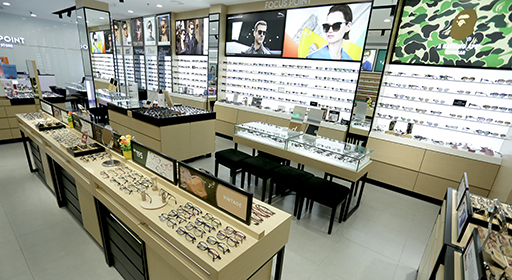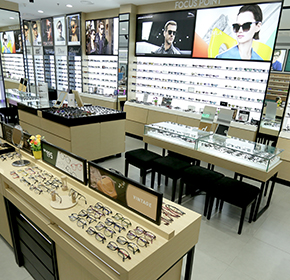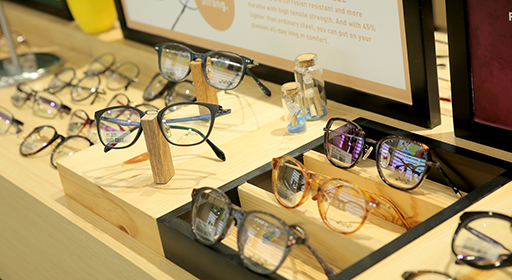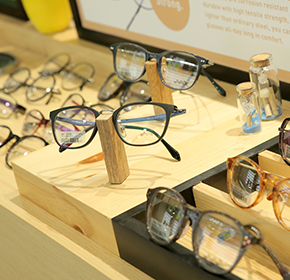 Focus Point Concept Store: Created with the aim of becoming a one-stop solution for all customers by combining all key concepts of various Focus Point outlets & brands. It allows customers to get all the eyewear needs sort out in just 1 location conveniently and quick. This store is designed to provide an open concept where customers can easily touch, feel and try on any pair of eyewear they like in a store that is much bigger than usual Focus Point outlets. We hope to provide a different shopping experience for all our customers in this unique store.


Store details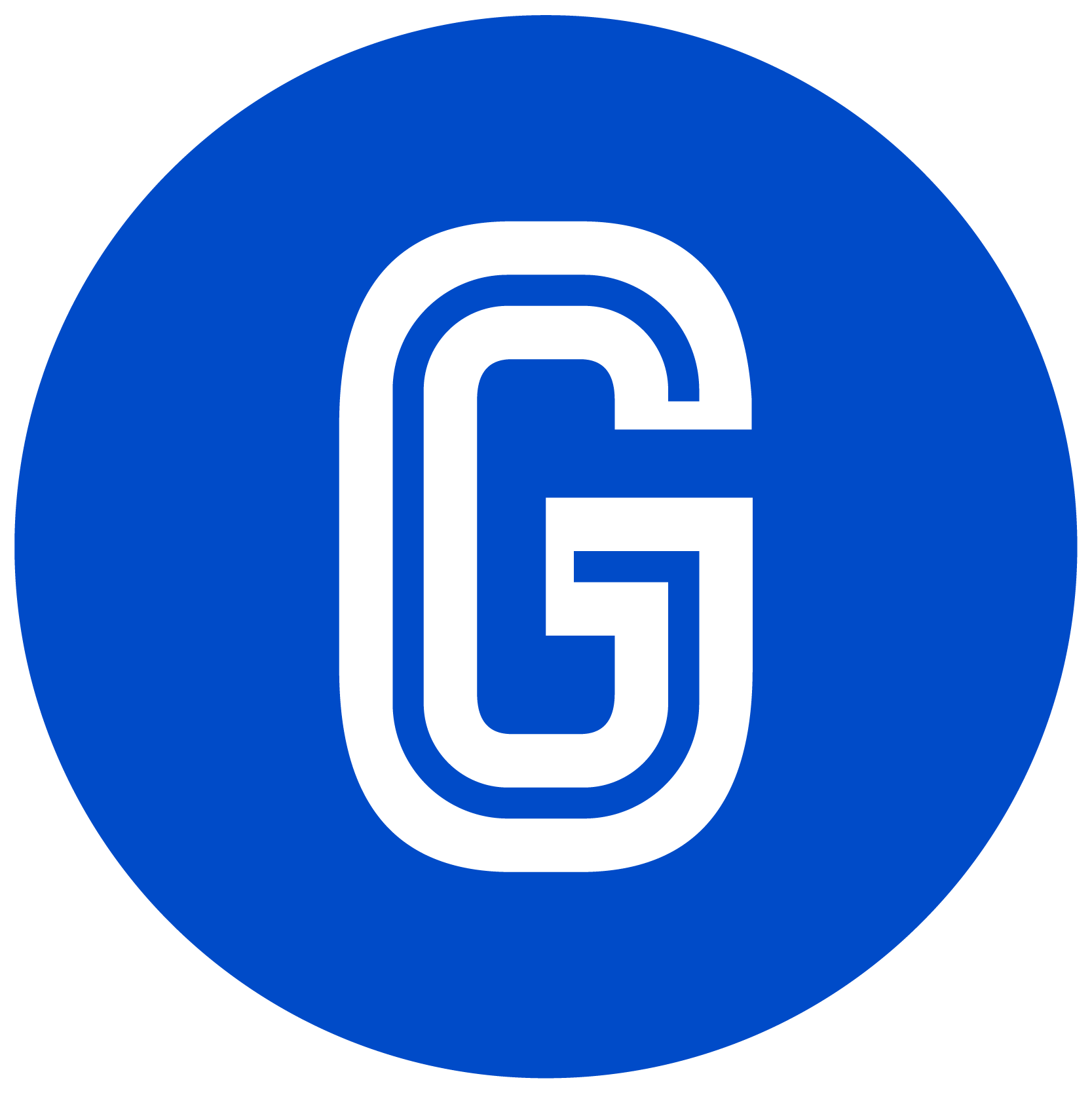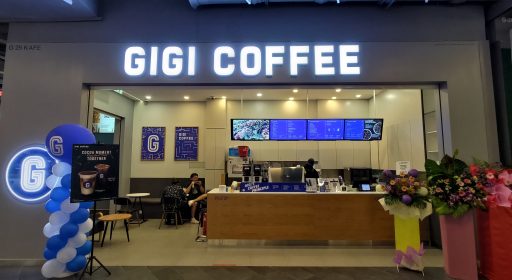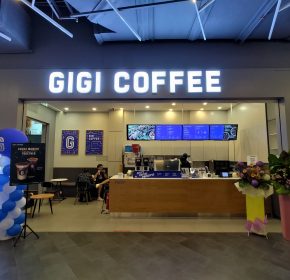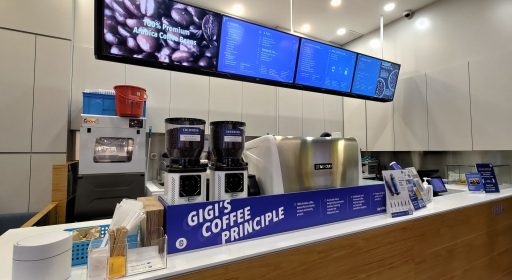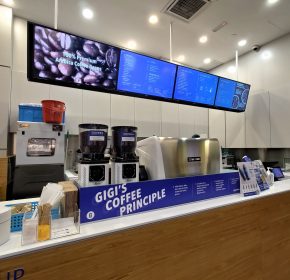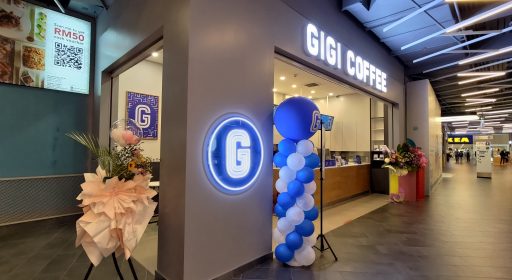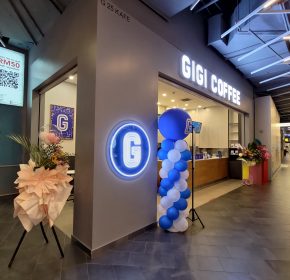 Gigi Coffee serves up quality and affordable cups of great coffee on-the-go. Making your everyday feel & taste better, starting with great coffee at your convenience.


Store details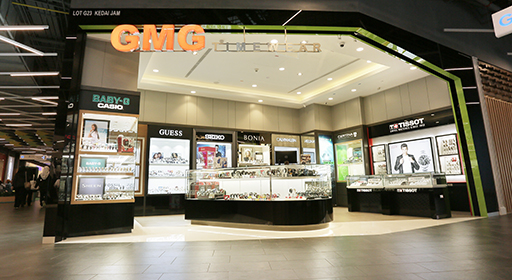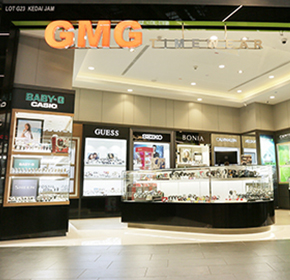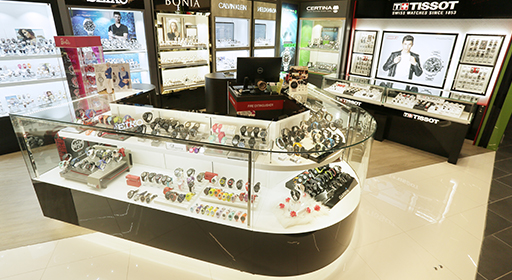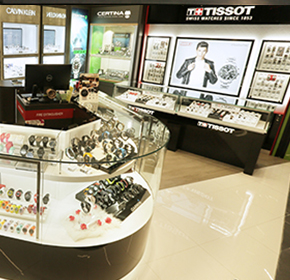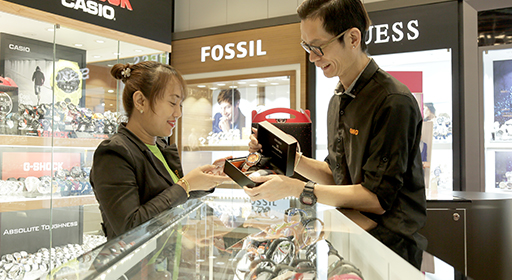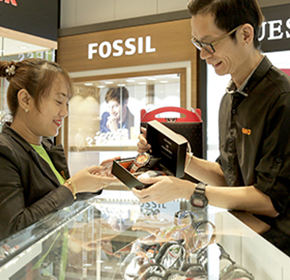 Store details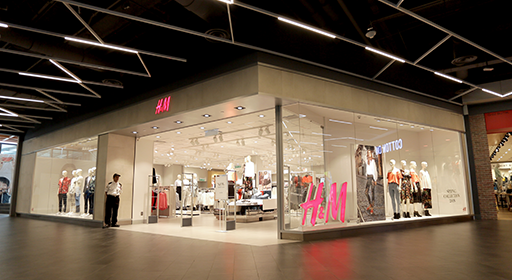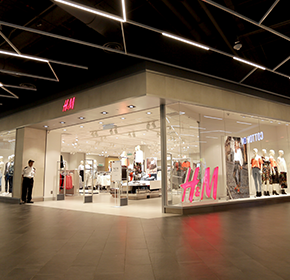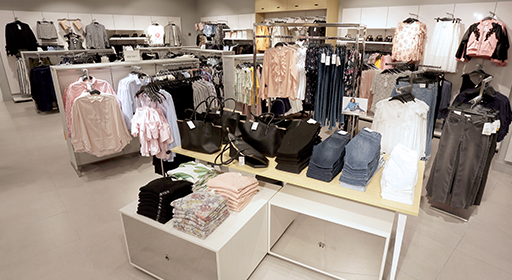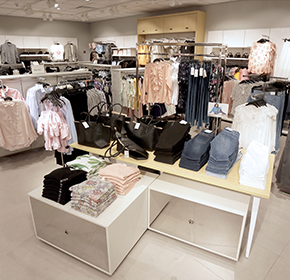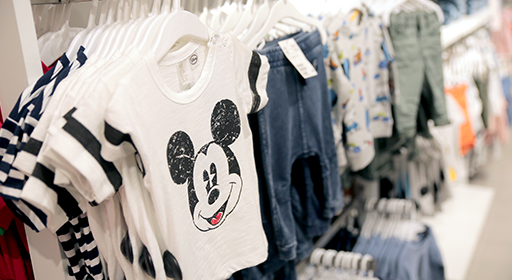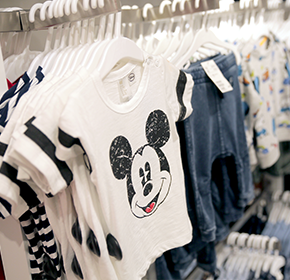 H&M offers fashion and quality at the best price in a sustainable way for women, men, teenagers and children.


Store details
Hair Zone Studio by Michael Poh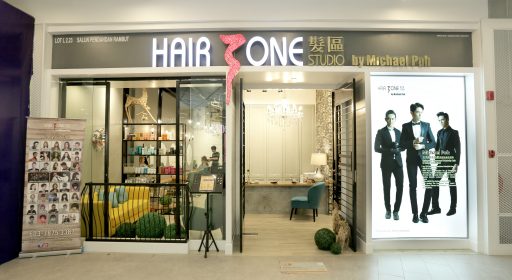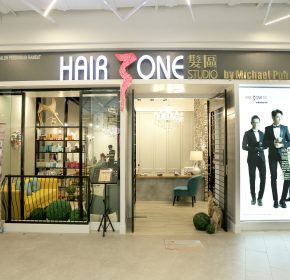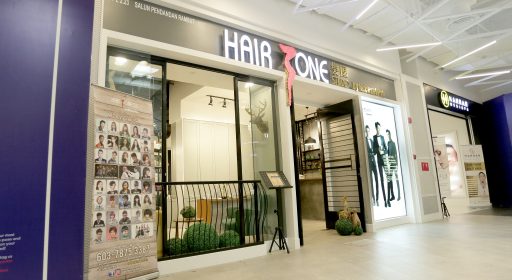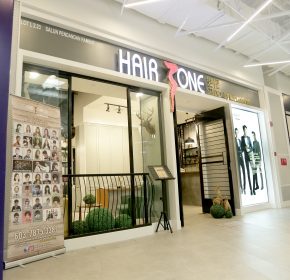 At Hair Zone Studio by Michael Poh, customers will feel pampered with the arty designs, trendy skills and techniques as well as the accompanying luxurious services. Their staff are compassionate, caring, concerning, patient and attentive; providing a 5 Star luxury service to customers. Our Stylists are not just hair stylists, they are bestowed with the title of Professional Image Hair Stylists, where they update and consult customers on the latest and trendiest hairstyles and fashion trends - from the matching of hair color and skin tone to designing a suitable yet easy-managed hairstyle according to the face shape, personality, occupation and lifestyle of customers.


Store details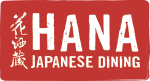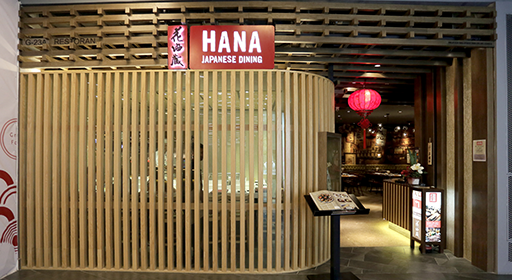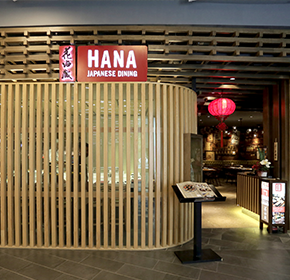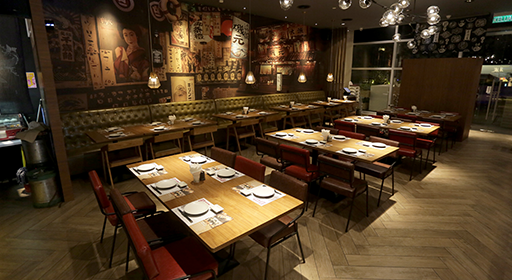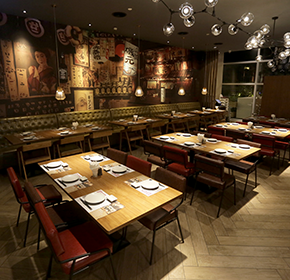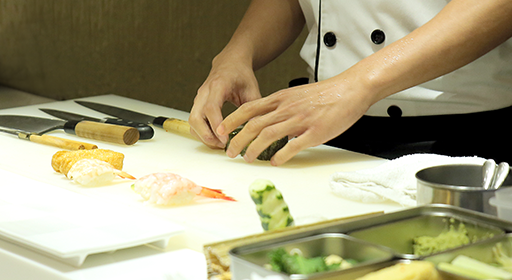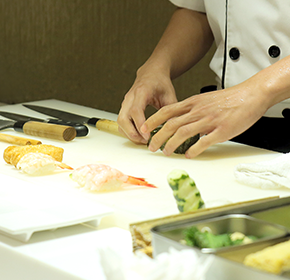 Hana Dining + Sake Bar brings a gastronomical experience that is sure to delight your senses through borderless Japanese cuisine.


Store details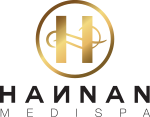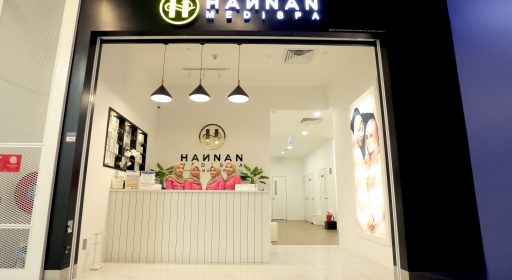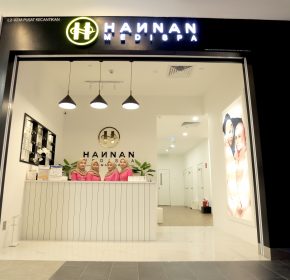 Hannan Medispa is a Medispa Beauty Centre, established with the core objective to make the world a more beautiful place. Founded by Dr Hannan Mohamad Yusof in 2012, Hannan Medispa therapy focuses more on natural beauty primarily on the face, acne and pigmentation therapy and slimming.Hannan Medispa also provides a wide range of beauty products and skin care specially made by Hannan Cosmetics that caters for every skin type.


Store details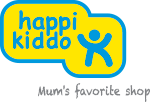 HappiKiddo
Children & Education

L2.09 & 10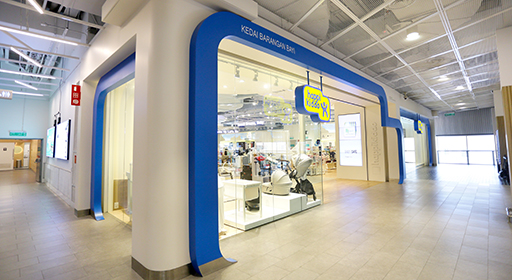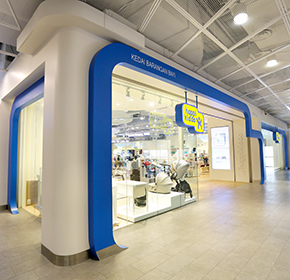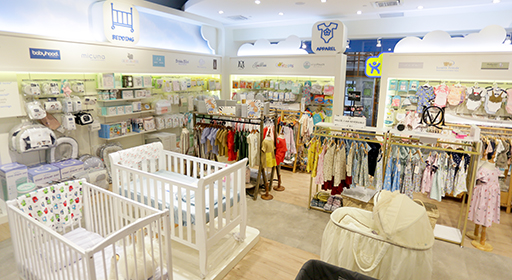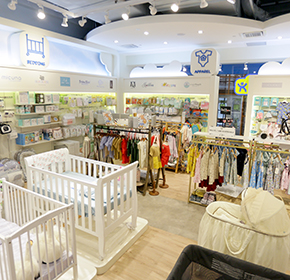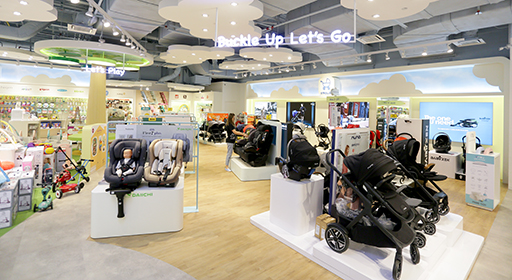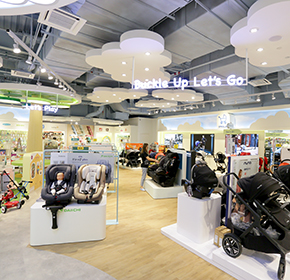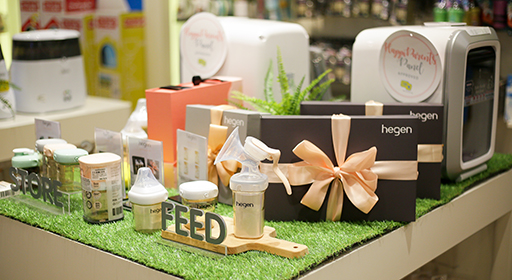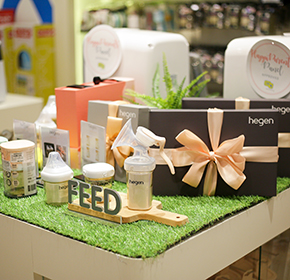 Happikiddo is a unique baby concept store offering a vast selection of A-Z imported, innovative products for babies, children and mums. Just everything you need under one roof, hand-picked and always trend forward. From snacks, educational toys and toiletries to travel gear, apparel and nursery furniture, Happikiddo makes parenting fun and interesting with a refreshing twist!


Store details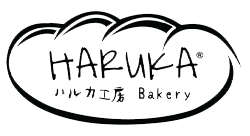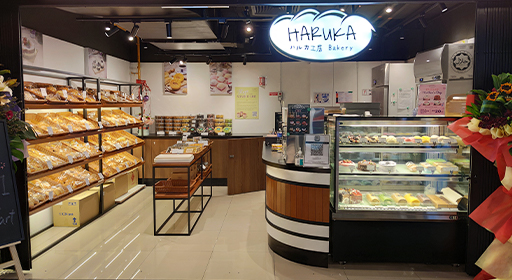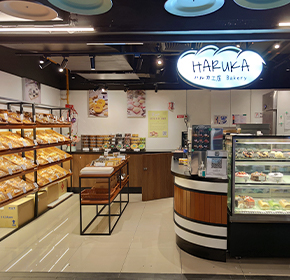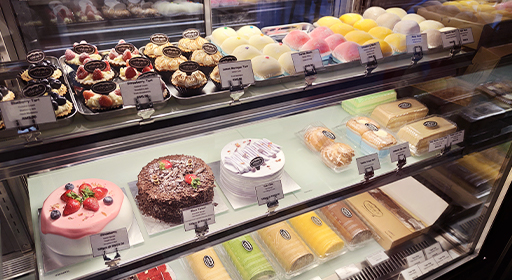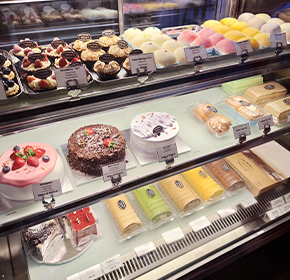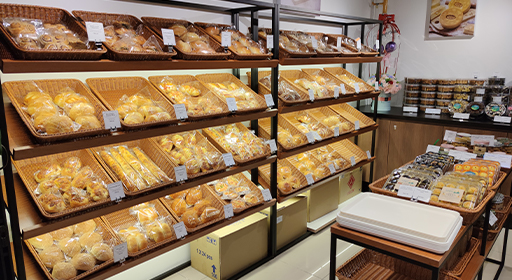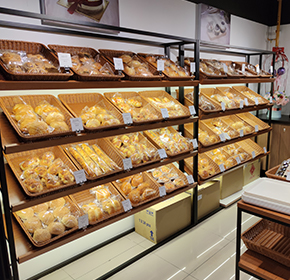 A Japanese home-taste bakery that offers freshly baked breads & pastries everyday by our passionate bakers.
10am - 10pm
011-1621 6180


Store details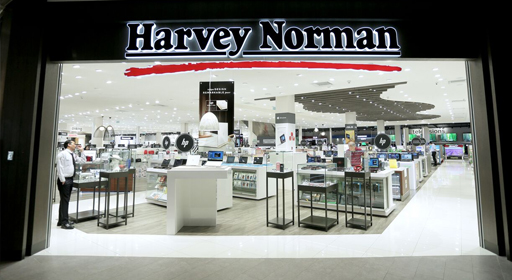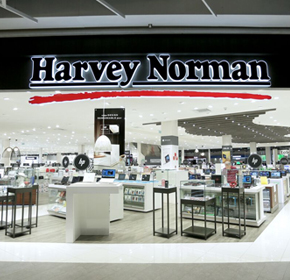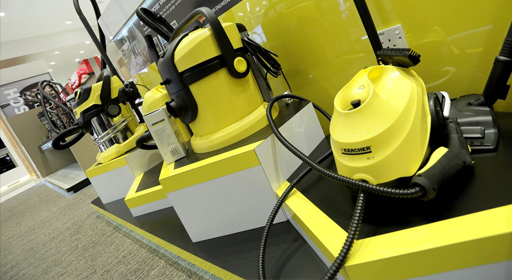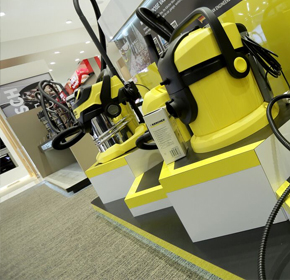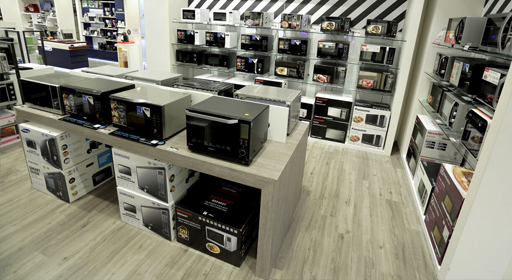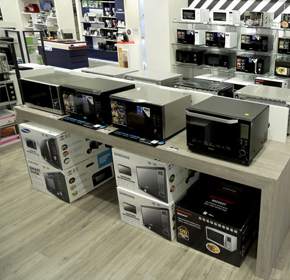 Harvey Norman offers all the top brands of computer, laptop, furniture and more. It's your one-stop shop for cutting edge home entertainment systems and computing technology, to a varied range of the latest home appliances along with furniture and bedding products. Get the best deals and offers right here, at IPC Shopping Centre.


Store details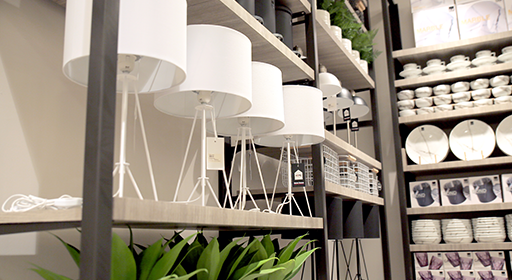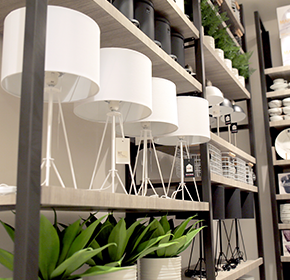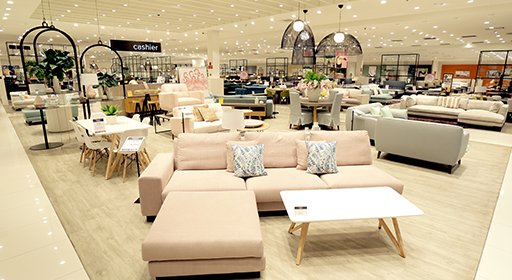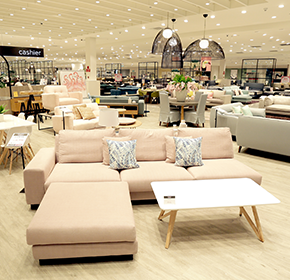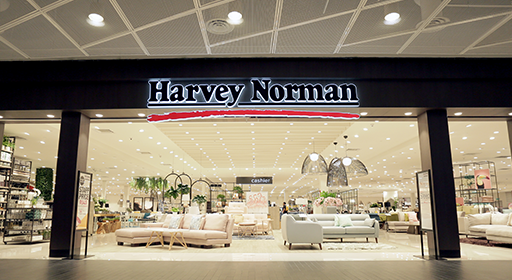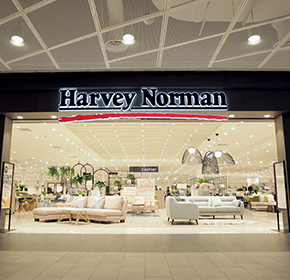 Harvey Norman offers all the top brands of computer, laptop, furniture and more. It's your one-stop shop for cutting edge home entertainment systems and computing technology, to a varied range of the latest home appliances along with furniture and bedding products. Get the best deals and offers right here, at IPC Shopping Centre.


Store details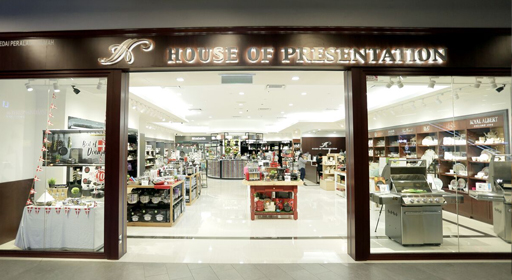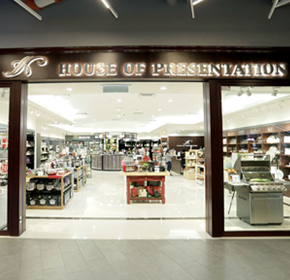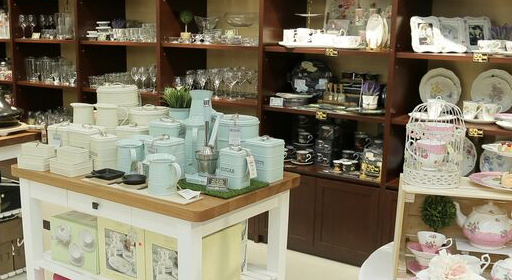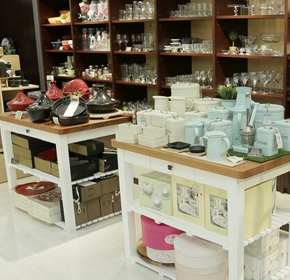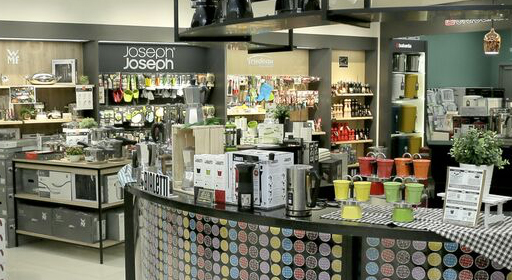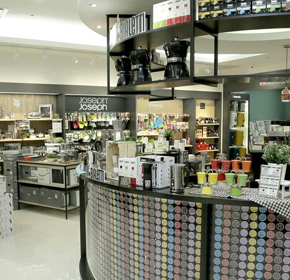 If you're looking for premium kitchenware and utensil, you've come to the right place. House of Presentation offers a wide range of quality kitchenware and household products.


Store details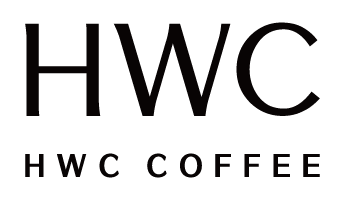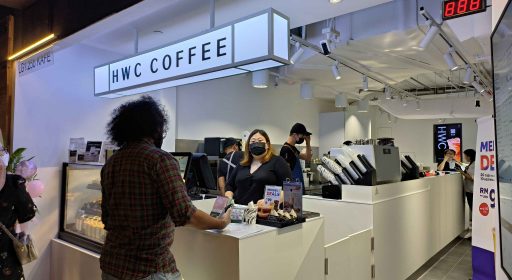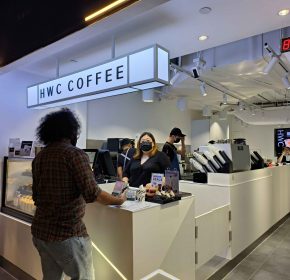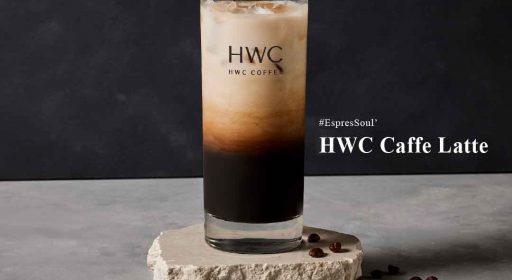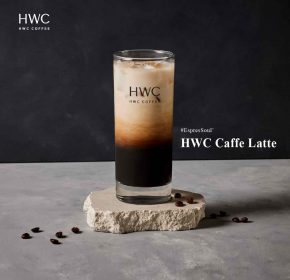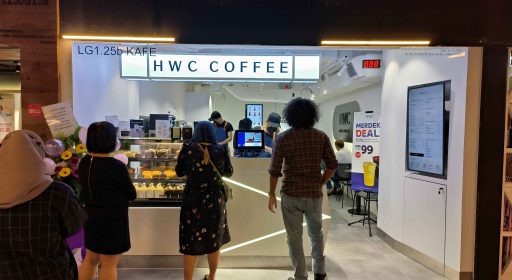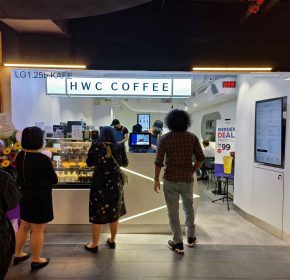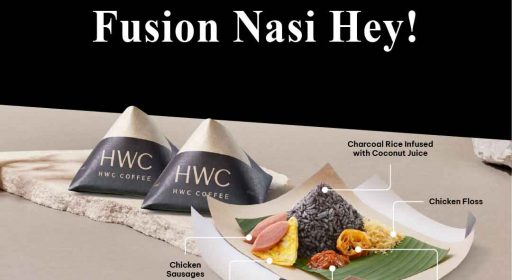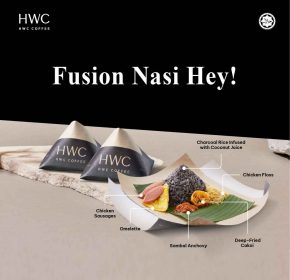 Using the 91-point Specialty Coffee Beans, HWC Coffee vows to serve the finest and high-quality coffee to everyone in the town with affordable price. 91-points beans are coffee beans made from Colombia, Brazil, El Salvador, and Ethiopia. Its rich chocolate and nutty aromas, with tasting notes of grape and black currant, gives a pleasant long-lasting after taste.
10am - 10pm - sat&sun
8.30am-10.30pm - Weekdays
03-7733 7023


Store details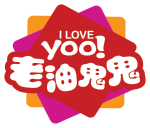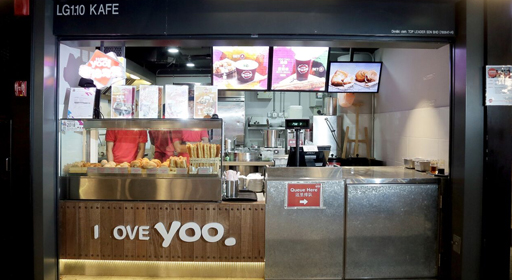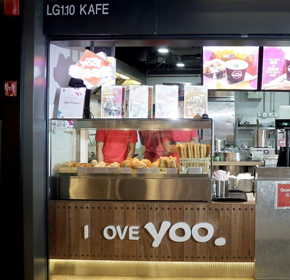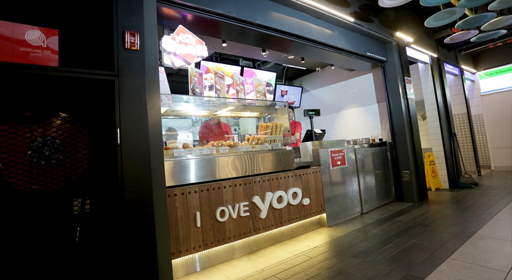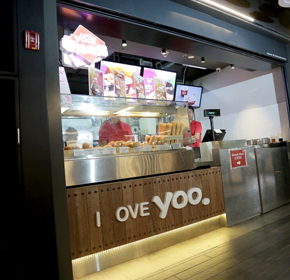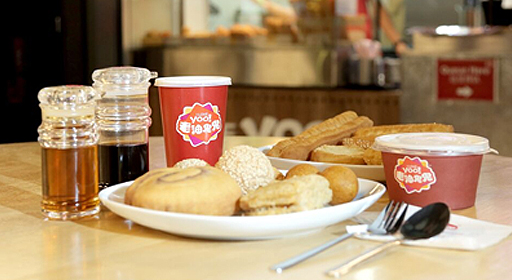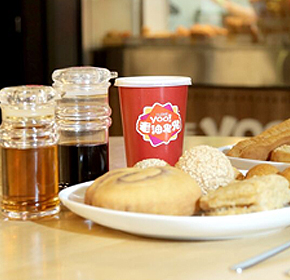 For centuries, you tiao, soya bean milk and porridge has served as a popular food for all. However due to modernisation, these traditional cuisine is hard to come by. With the vision of bringing scrumptious traditional Chinese favourites in a modern setting to the masses, I Love Yoo! aims to give food lovers a taste of traditional well-loved and familiar Chinese snacks with a modern twists.
10am - 10pm
011-2552 5597


Store details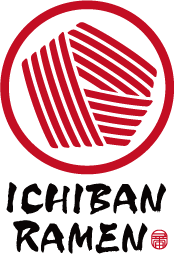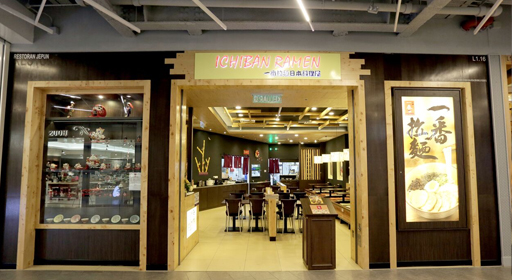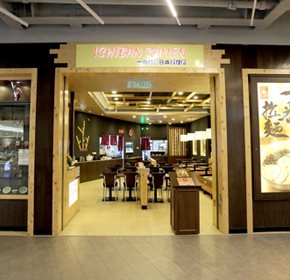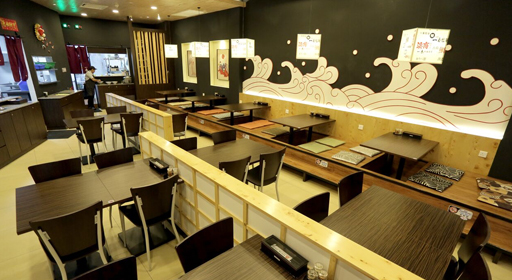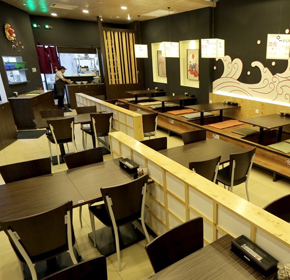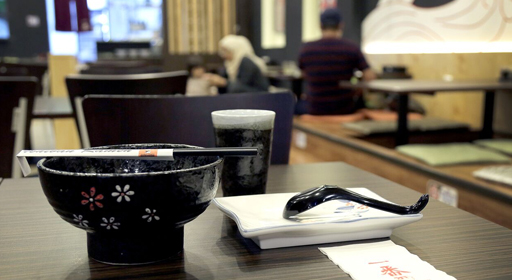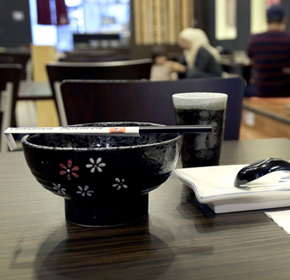 We're a Japanese restaurant with a mission to serve delicious & authentic Japanese cuisine. Enjoy our wide variety of dishes and ramen bowls in our menu and excellent Japanese ambience at Ichiban Ramen.
10am - 10pm
03 - 7491 3999


Store details

ieCo Health Cafe & BYOC Concept Store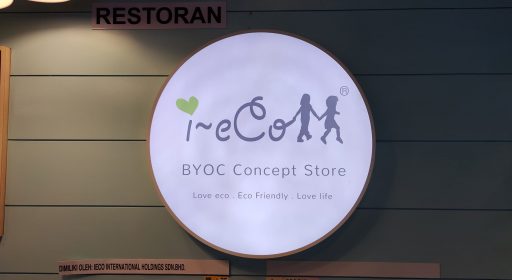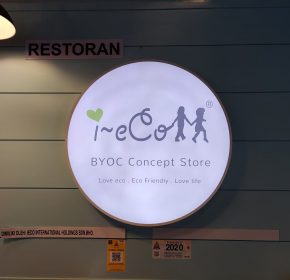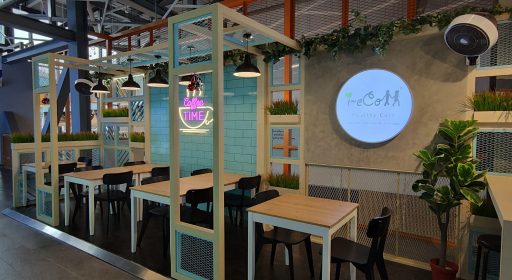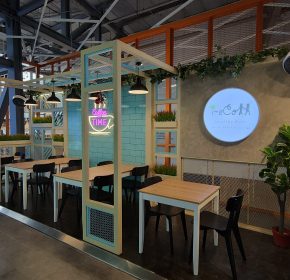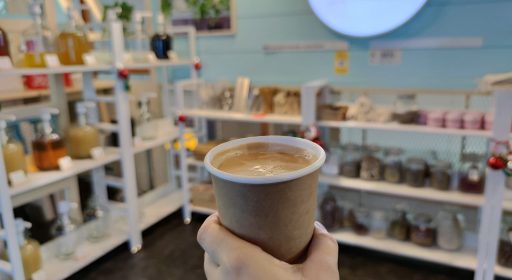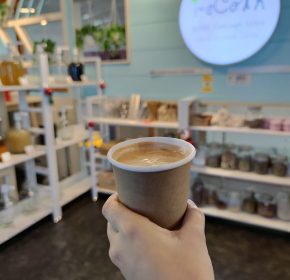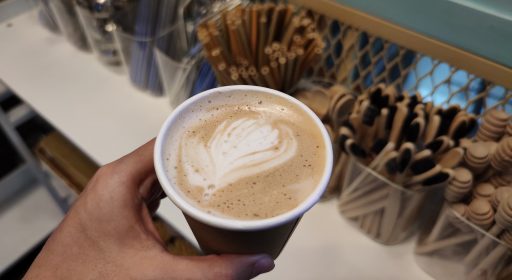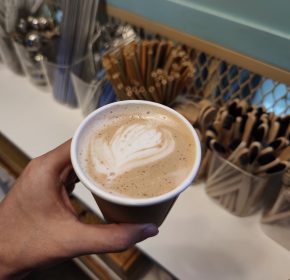 We developed 1st fully Eco & Natural Products BYOC shop in 2017. We produce our own handmade soaps, natural skin care, and other eco related products. You can BYOC to refill the products as needed. We make to order (MTO) for customer's needs as well.

It feels good to be part of an interconnected community of people striving towards the same goal.


Store details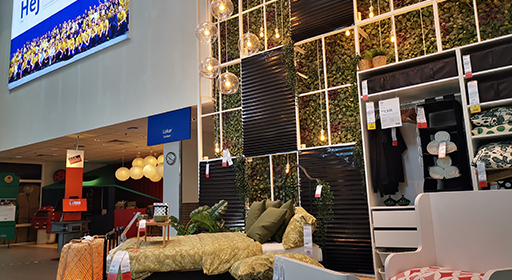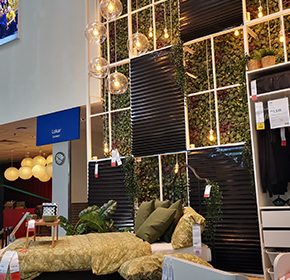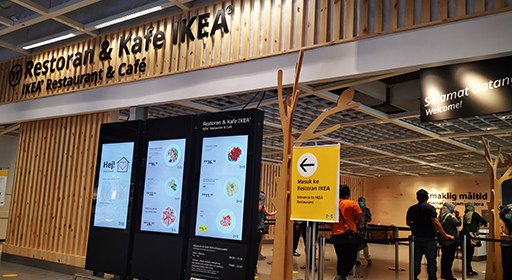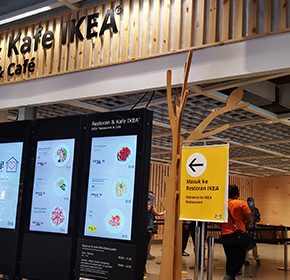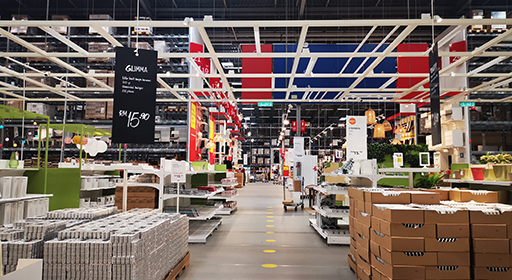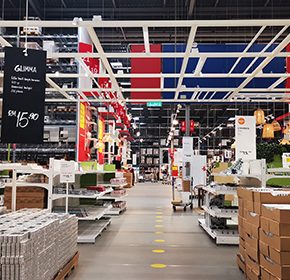 IKEA has a wide selection of affordable home furnishings plus tips to decorate your home. Find kitchens, sofas, TV cabinets, beds, mattresses, & more.
Mon - Thurs: 9.30am - 10.30pm & Thurs - Sunday & Public Holiday: 9.30am - 11pm
03-7952 7575


Store details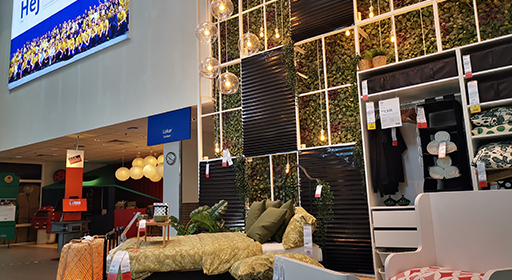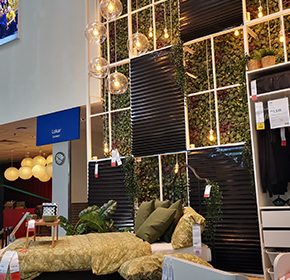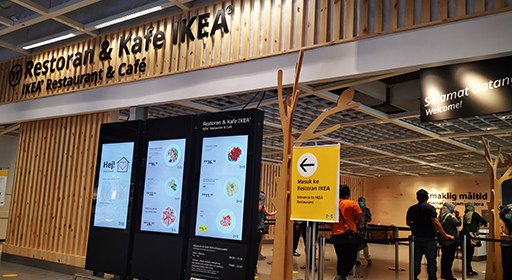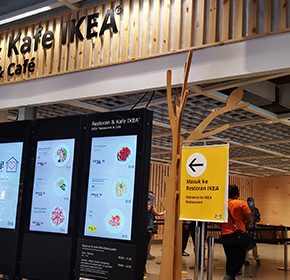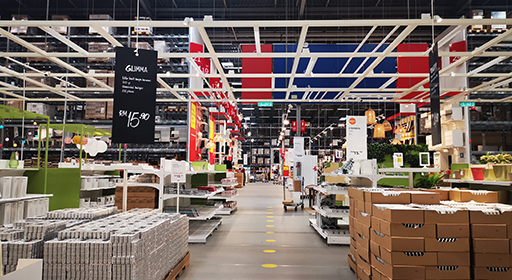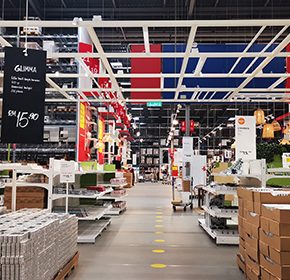 IKEA has a wide selection of affordable home furnishings plus tips to decorate your home. Find kitchens, sofas, TV cabinets, beds, mattresses, & more.
Mon - Thurs: 9.30am - 10.30pm & Thurs - Sunday & Public Holiday: 9.30am - 11pm
03-7952 7575


Store details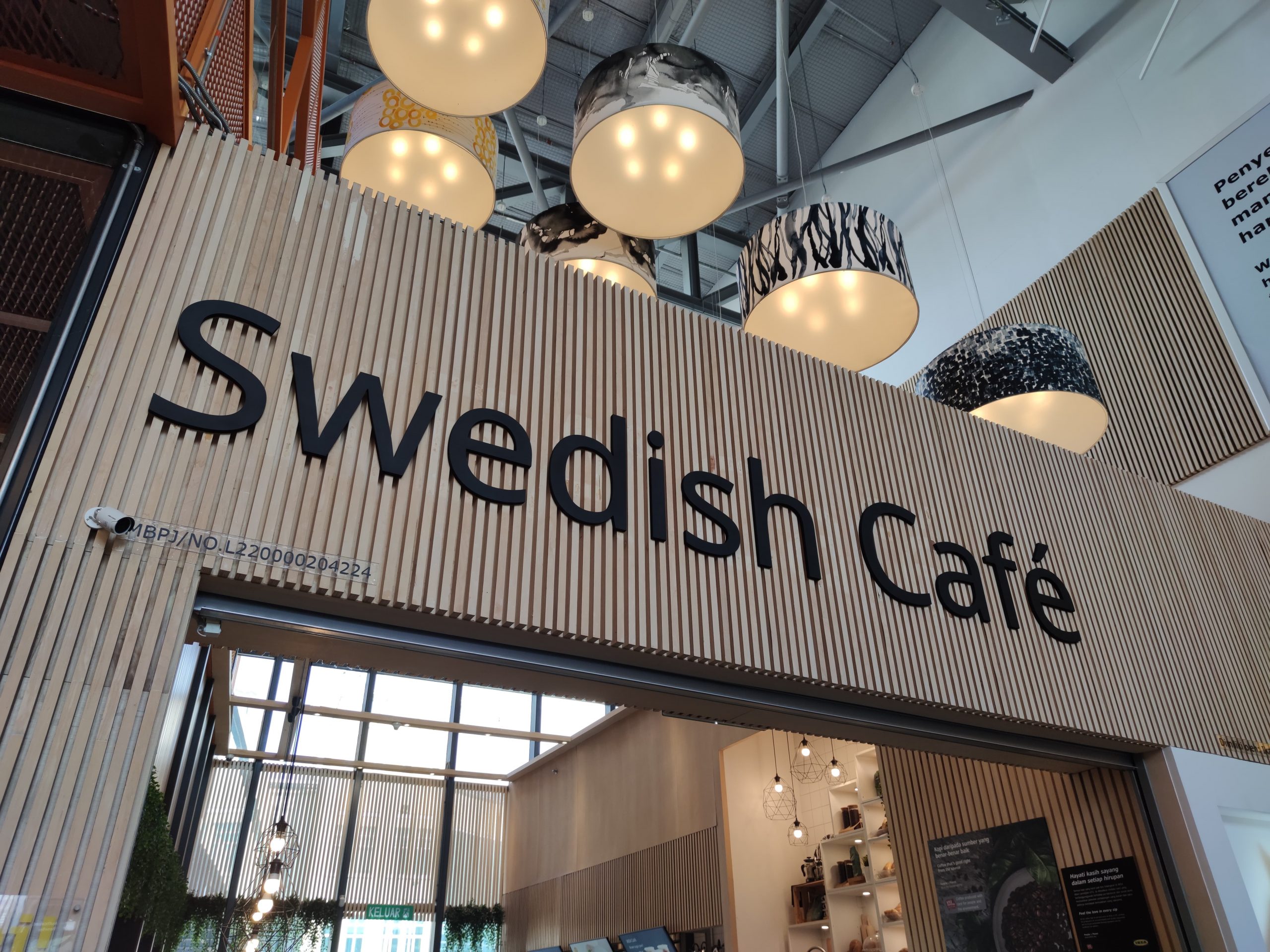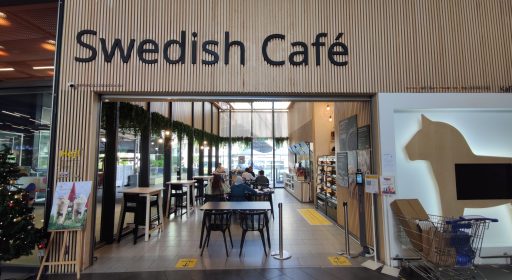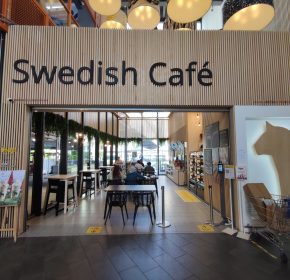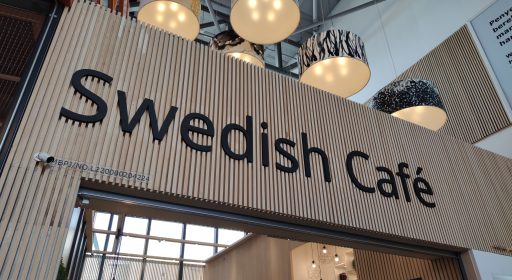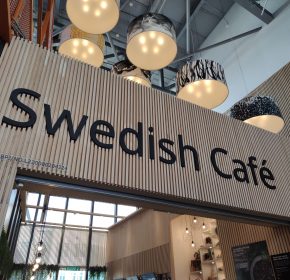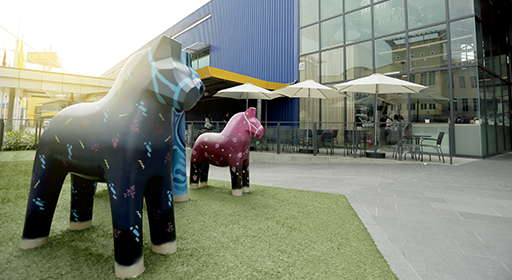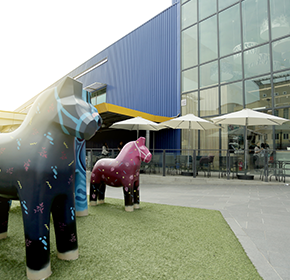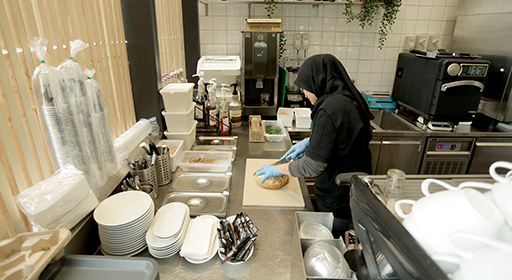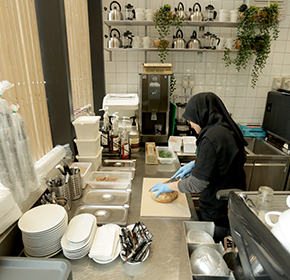 Malaysia's first! Come have a bite at IKEA's very own standalone café, independent of the furniture store. Here, you can enjoy coffees, juices, cakes and light bites such as pies - perfect for coffee and a light meal with friends.
8.30am - 9.30pm
03-7952 7576


Store details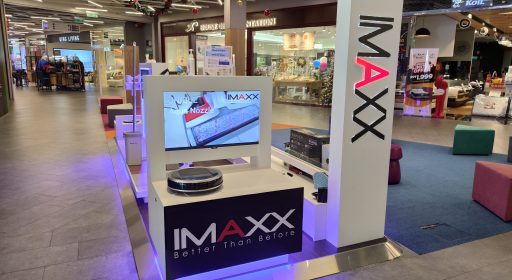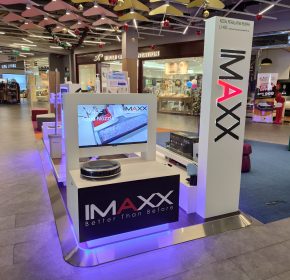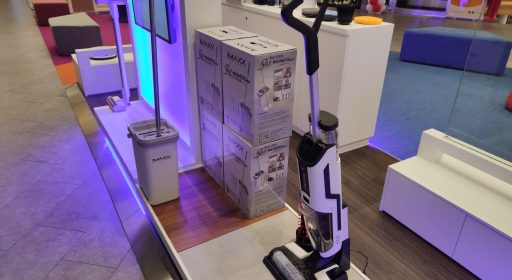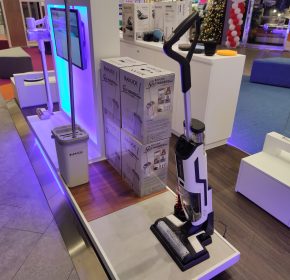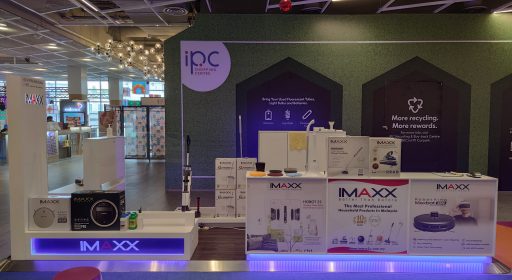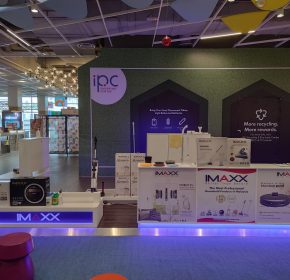 IMAXX has been specializing in household electronic since its founding in April 2010. All of our employees are committed to making better living environments for our consumer, and to help them to lead a healthier life.


Store details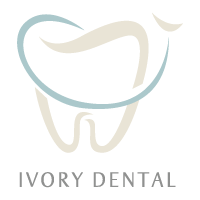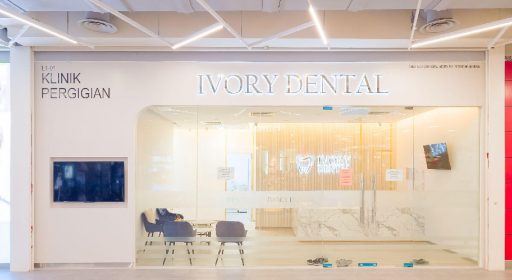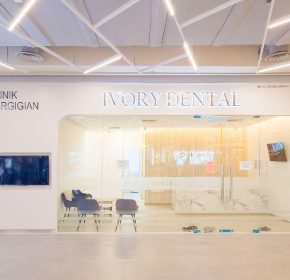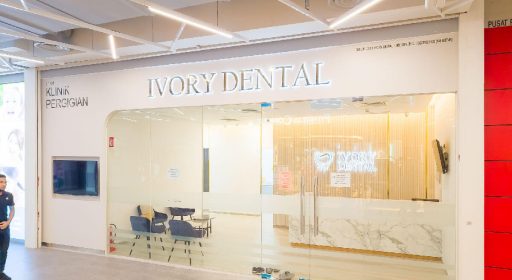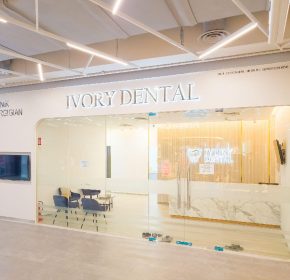 Ivory Dental focuses on providing a pleasant dental experience with a comprehensive range of quality treatment including general dentistry, preventive procedures, gum treatments, oral surgeries, root canal therapy, crowns and bridges, braces and dental implants. Give your ivories the care they deserve, with the best experience you can have in a dentist's chair.
10am - 10pm
03-77318392
018-328 1836


Store details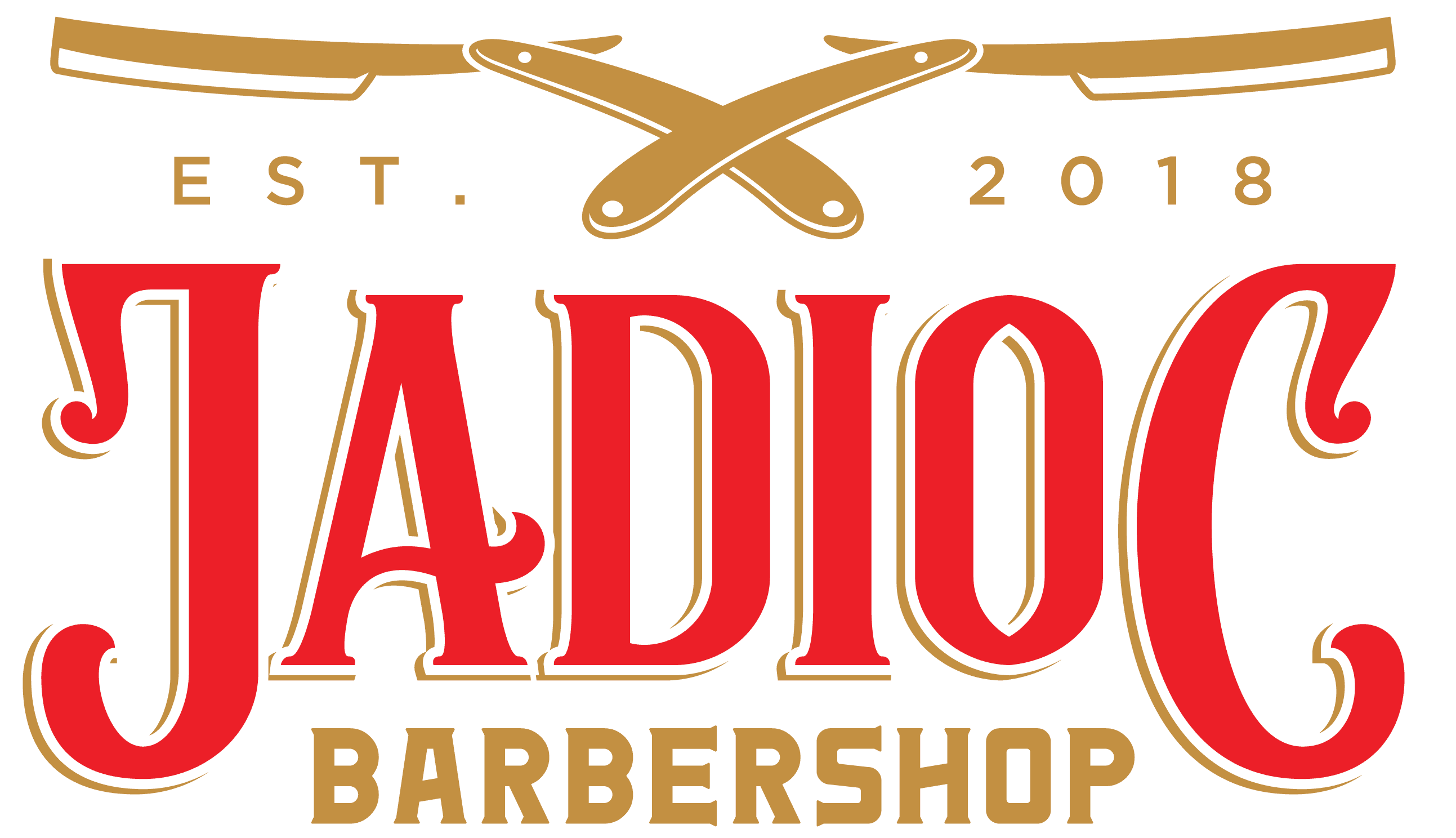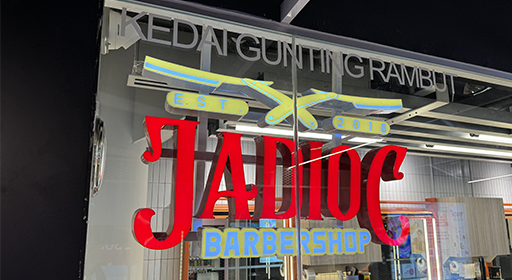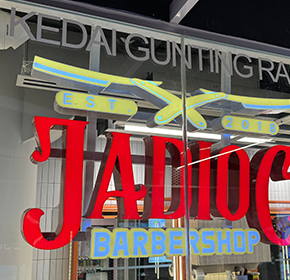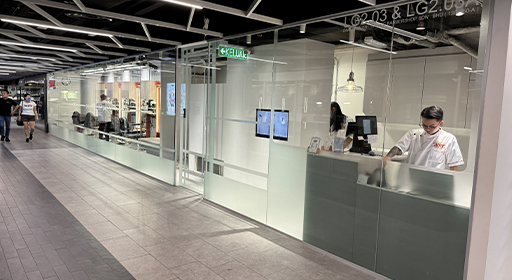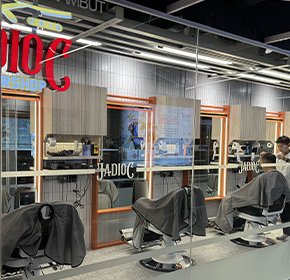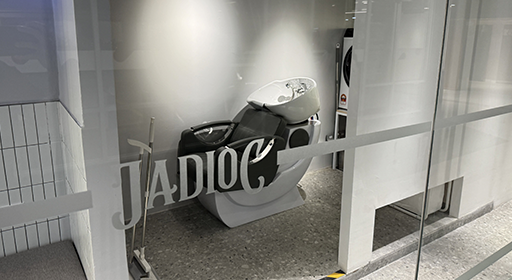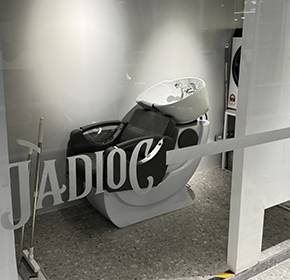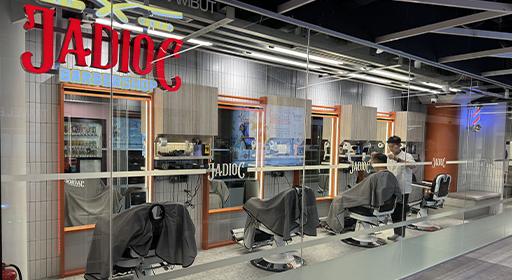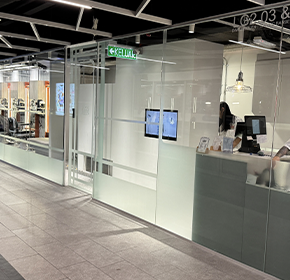 Welcome to Jadioc Barbershop, where we are dedicated to providing top-quality grooming services for men. Our barbershop was established in 2018 in Malaysia with the aim of creating a comfortable and welcoming atmosphere for our clients. Our team of skilled barbers is committed to providing you with the highest standard of service and a satisfying grooming experience.


Store details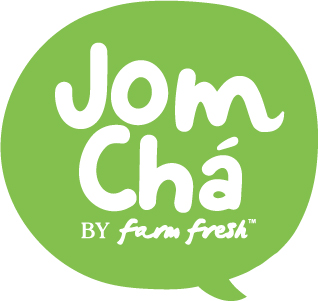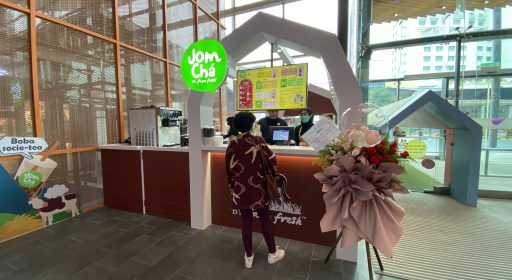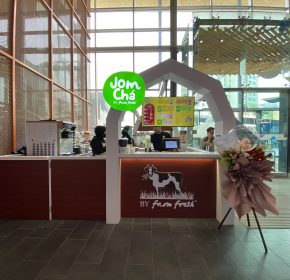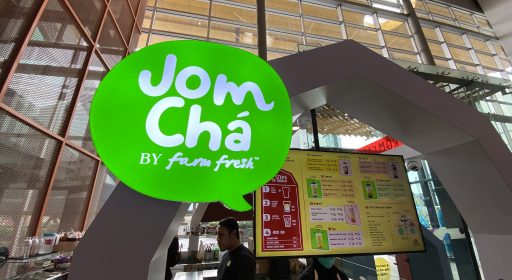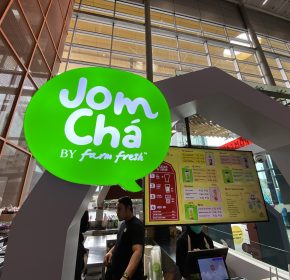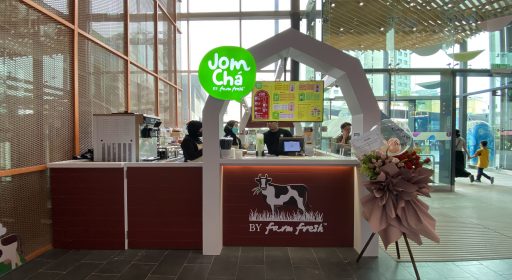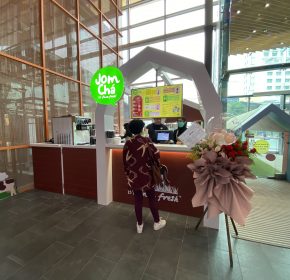 Jom Chá is Farm Fresh's in-house brand of delicious boba drinks made mostly with Farm Fresh products. Since the birth of this brand in 2022, Jom Chá aims to be a brand that will give customers the space to come together for a good conversation while also enjoying drinks made with the best quality of milk mixed with premium and carefully picked ingredients. We believe that mixing the right ingredients with the best dairy will elevate and change your Boba experience!


Store details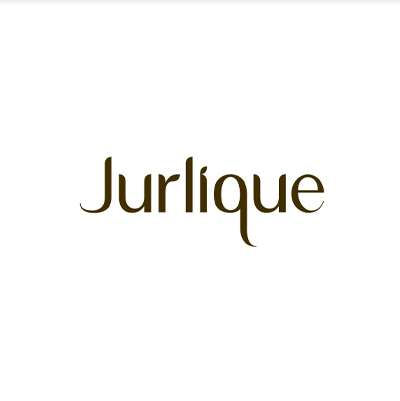 Jurlique
Fashion & Beauty

G.06 & G.07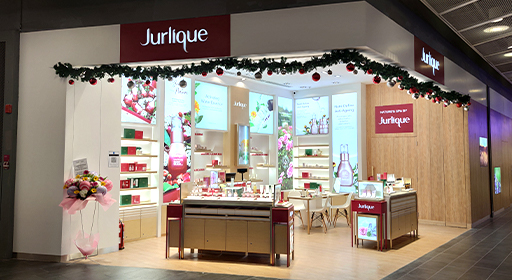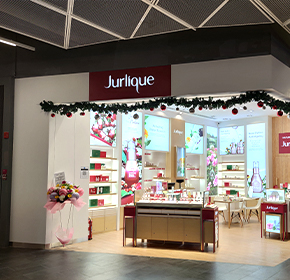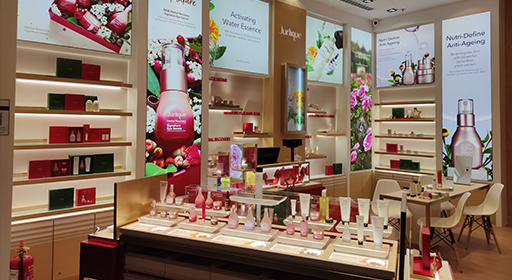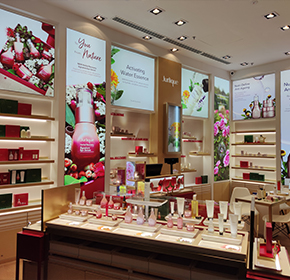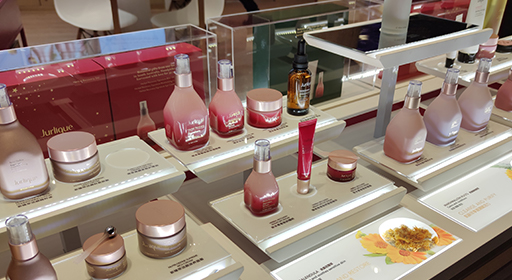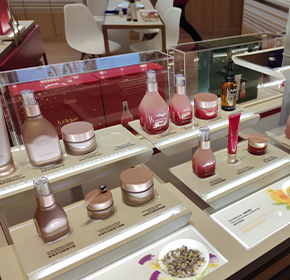 Jurlique was born in the unspoiled hills of South Australia, not a laboratory. It is the only place on earth where our concentrated ingredients could originate. Leading in natural skin care since 1985, Jurlique uses advanced technology to create quality beauty products from organic ingredients.


Store details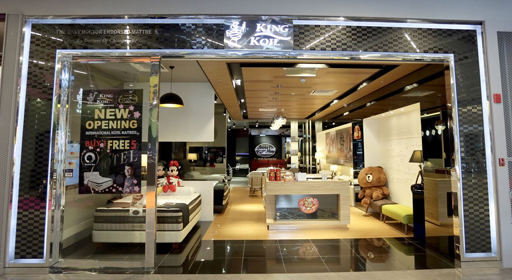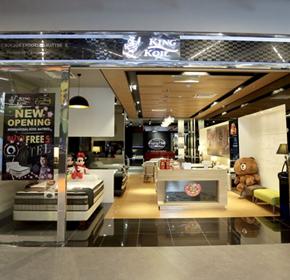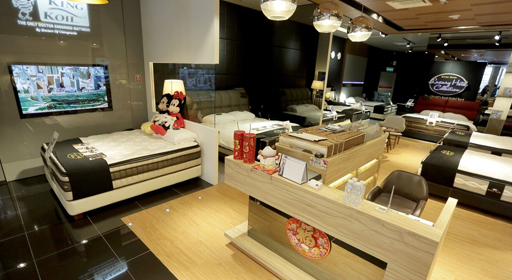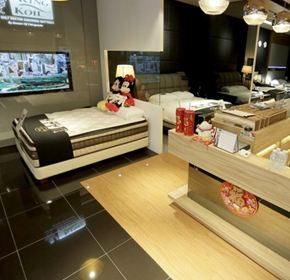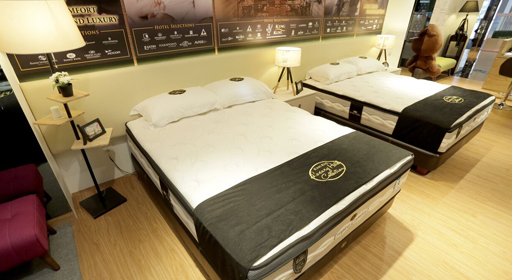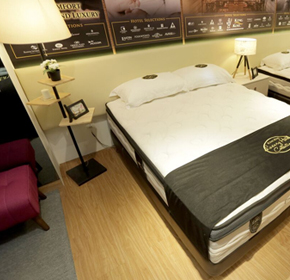 King Koil offers award-winning mattress and furtniture designs. Visit their outlet at IPC to enjoy their latest sales and promotions.


Store details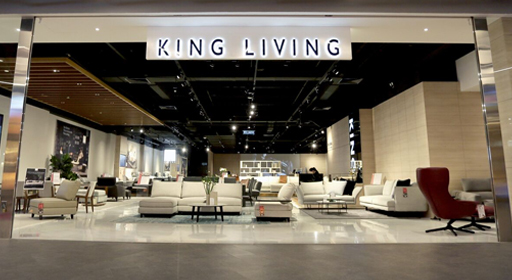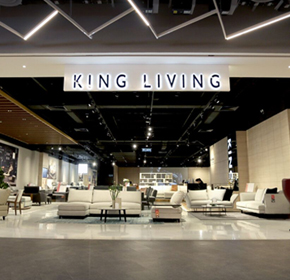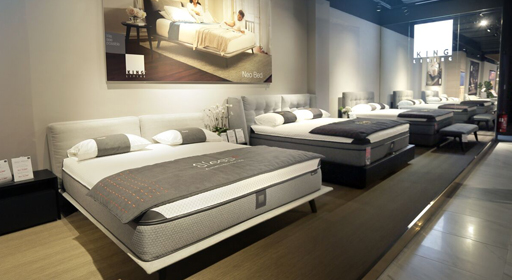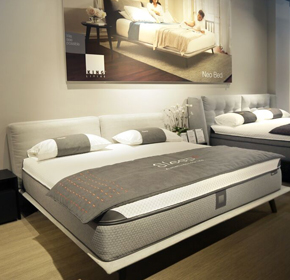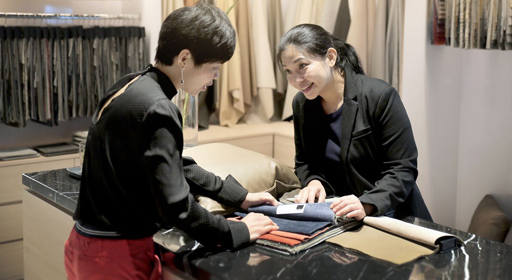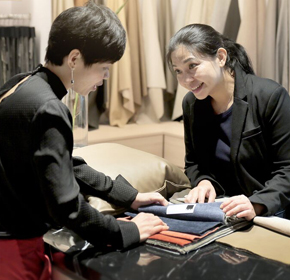 Since 1977, King Living has been at the forefront of Australian furniture design. With a reputation that's built on steel, King Living designs and manufactures, award-winning furniture that's made to last. The King Living furniture collection features furniture for the entire home including flexible and modular sofas, bedroom and mattresses as well as dining and outdoor furniture.


Store details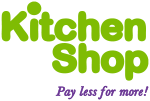 Kitchen Shop
Home & Living

LG1.21 & 22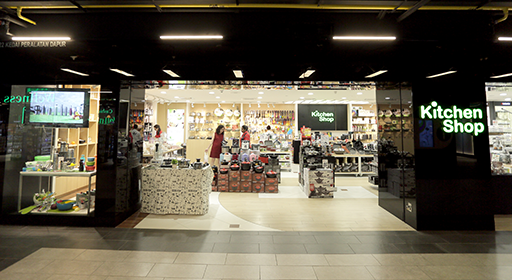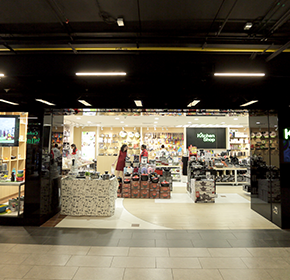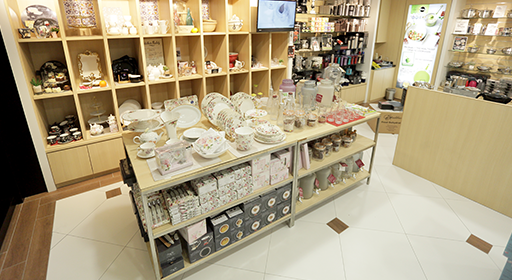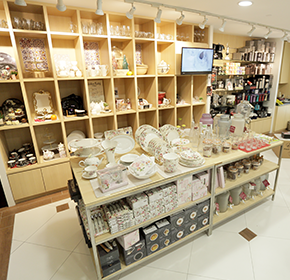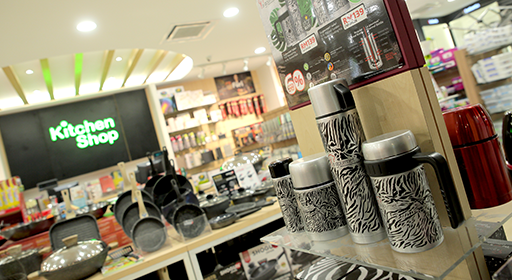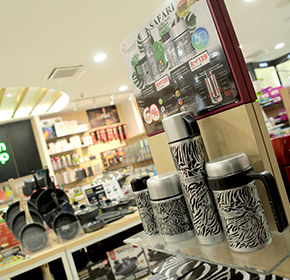 Kitchen Shop is your favorite place to shop for quality and innovative kitchen products include appliances, cookware, bake ware, knives, kitchen tools and accessories to make the kitchen a better place for every woman. In kitchen shop, we provide everything from pots and pans to kitchen utensils and a selection of kitchen goods that meets every cook's needs.


Store details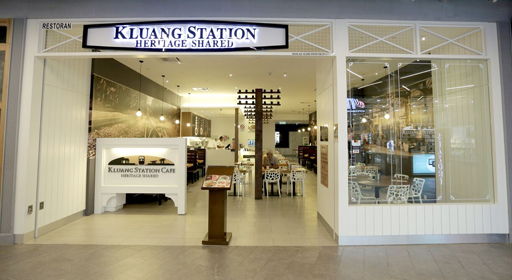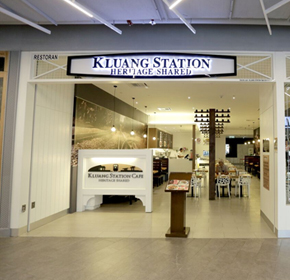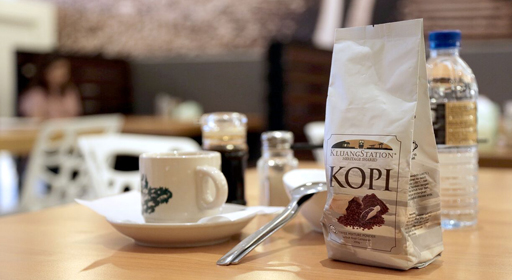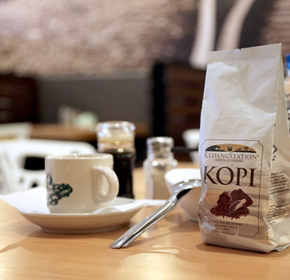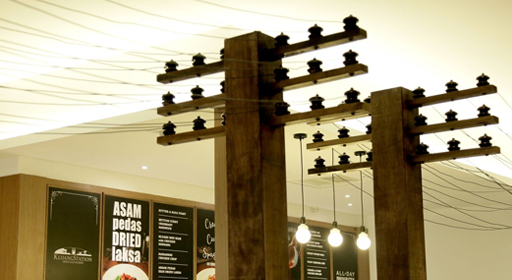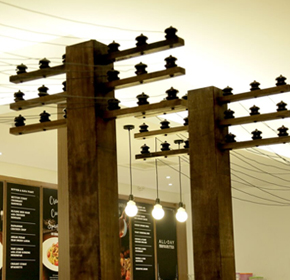 Find the perfect fusion of authentic Hainanese food and true Chinese Culture and tradition at Kluang Station.


Store details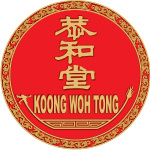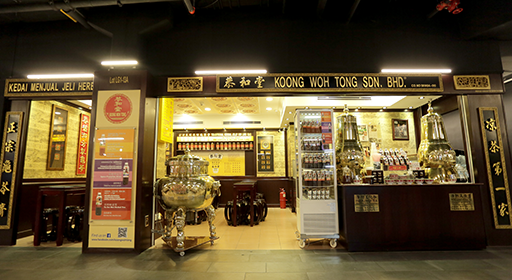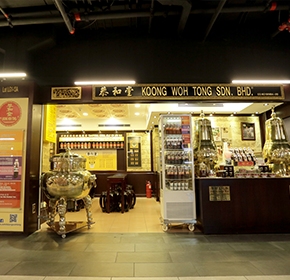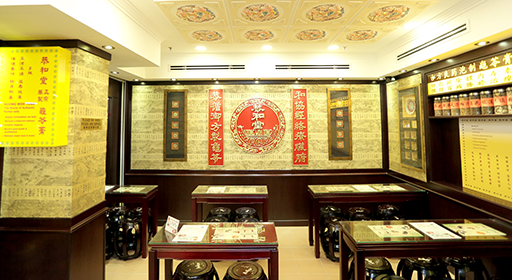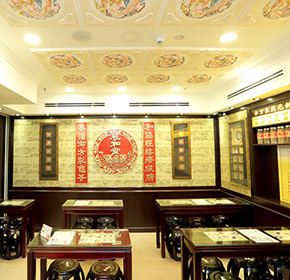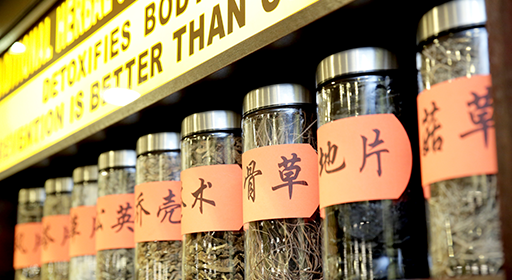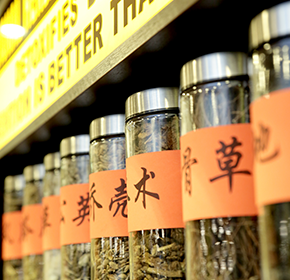 Koong Woh Tong is specialised in herbal jelly & herbal teas. Koong Woh Toong's authentic herbal jelly is made from the finest chinese traditional herbs, using an age-old secret recipe.


Store details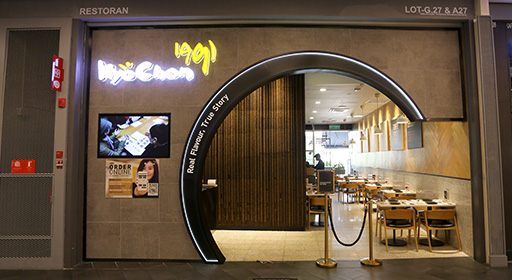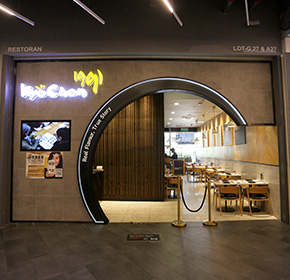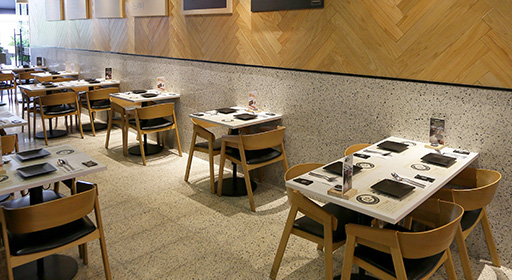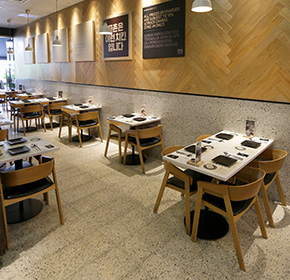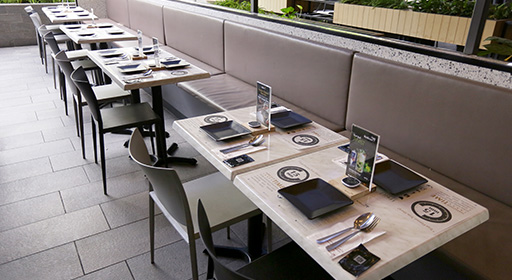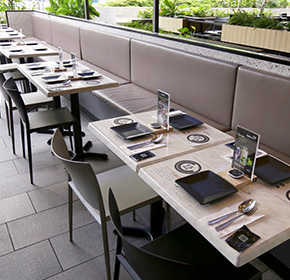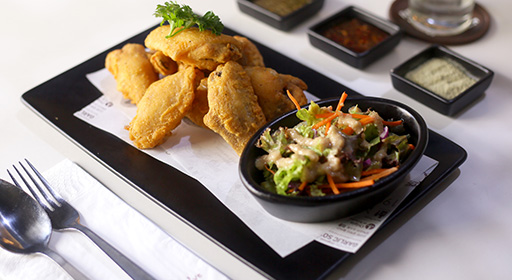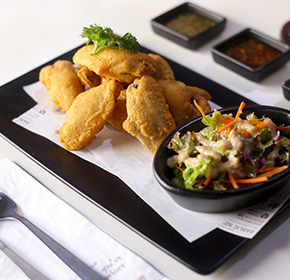 Satisfy your fried chicken cravings here with their freshly cooked food made of natural, Korean-grown farm products! All of their chicken products are freshly chilled, never frozen and naturally grown chicken. Indulge without any guilt as their fried chicken is fried exclusively in healthier Canola Oil, free of trans fats, without MSG and low sodium.


Store details

LC Waikiki
Fashion & Beauty

G.05 & 08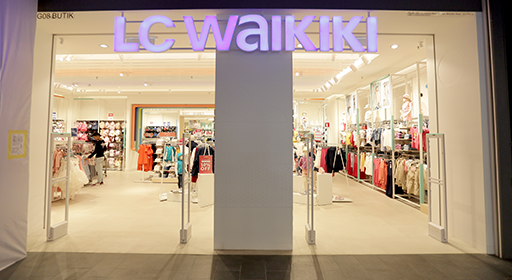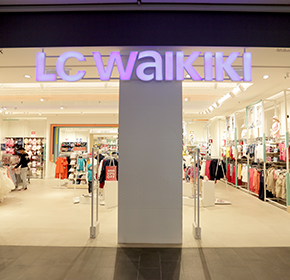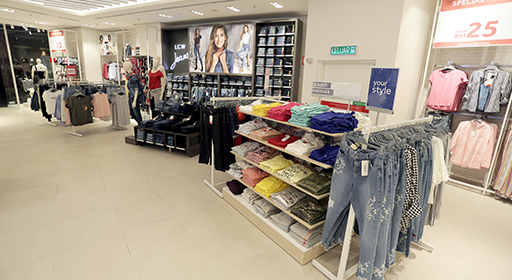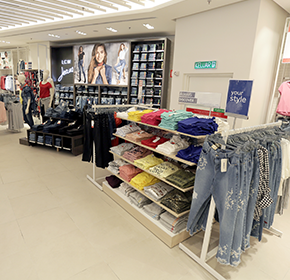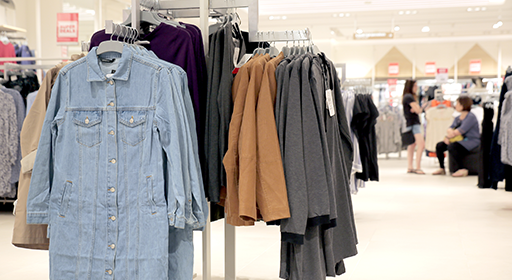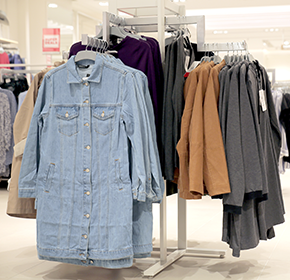 Turkey's leading fashion retail brand from Turkey is now available in Malaysia! Shop for quality clothing and accessories for men, women and children of all ages, offering a wide range of affordable yet stylish clothing to suit different styles and personal preferences.


Store details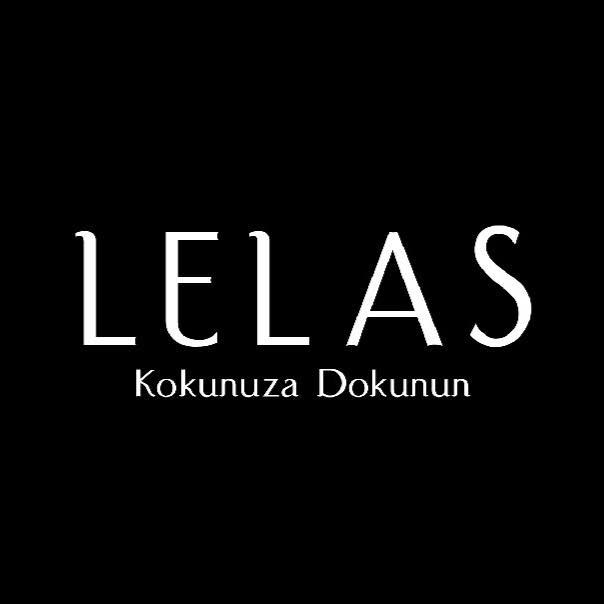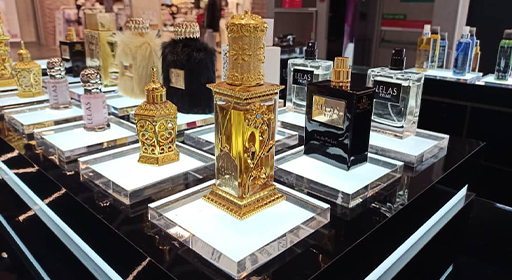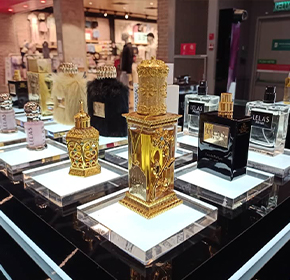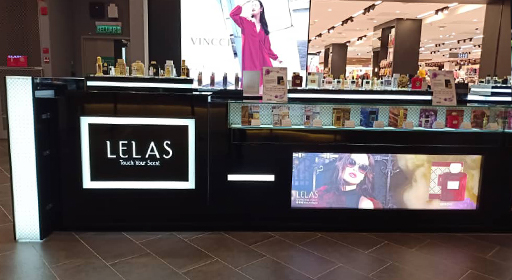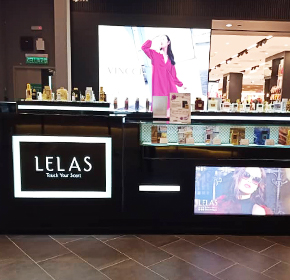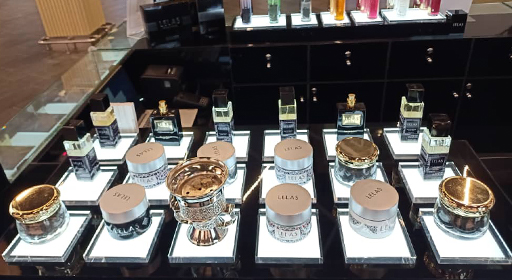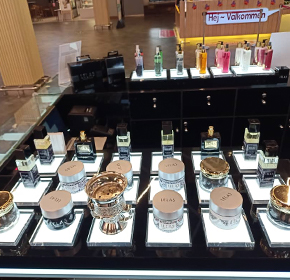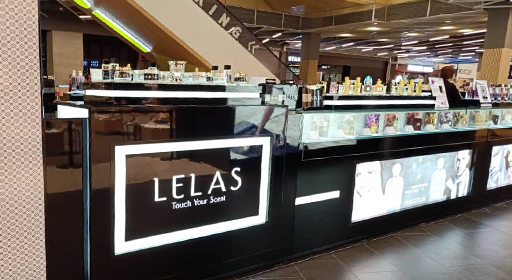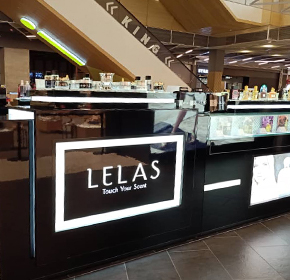 LELAS Brand for luxury perfumes from Turkey – Istanbul City has a lot of perfume groups meet all customers' needs ranging from oriental to western scents with different and distinctive bottles, with high quality and creativity.


Store details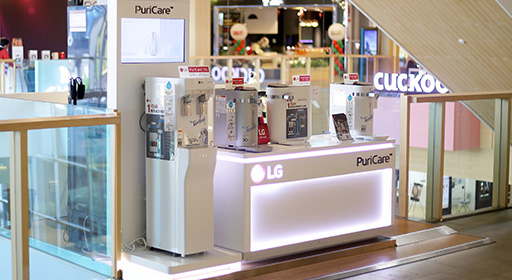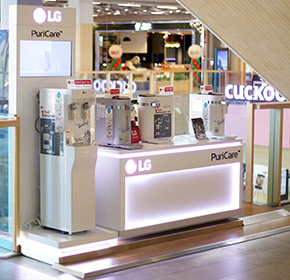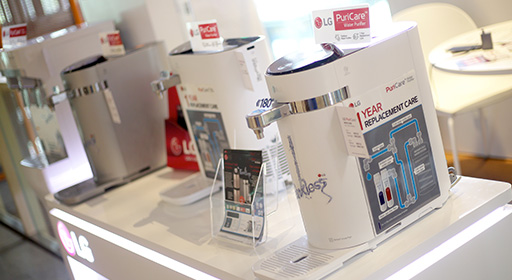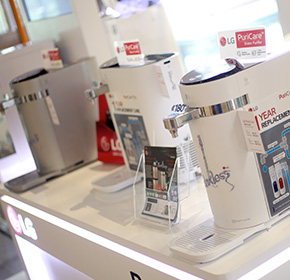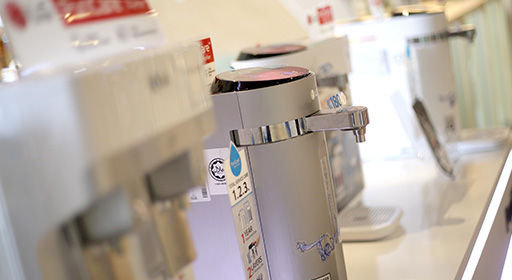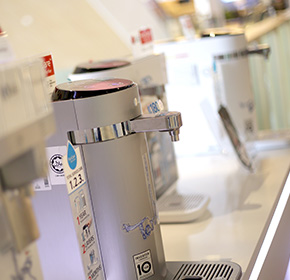 Enjoy healthy living with LG Puricare's range of water purifiers, air purifiers and other exciting innovations brought straight from Korea.


Store details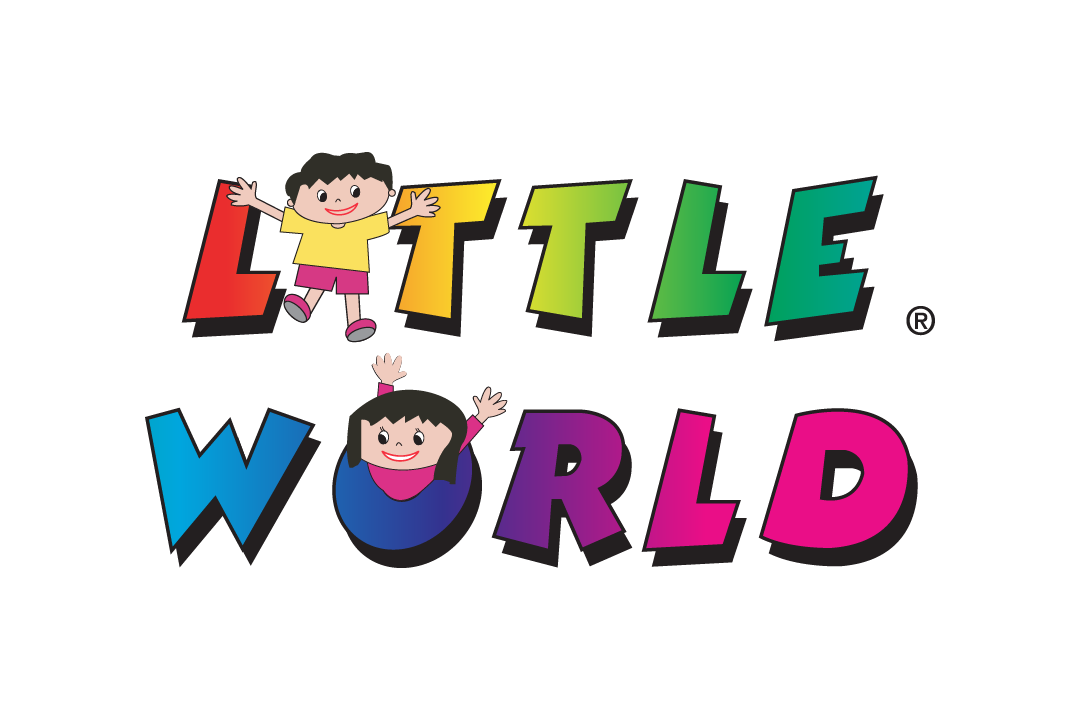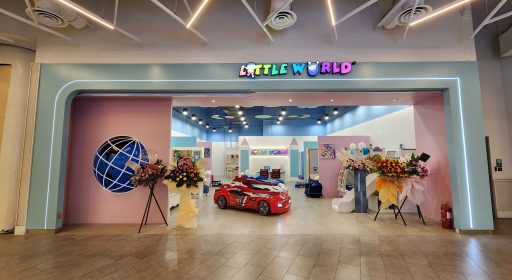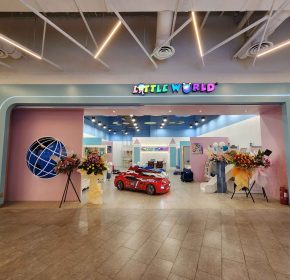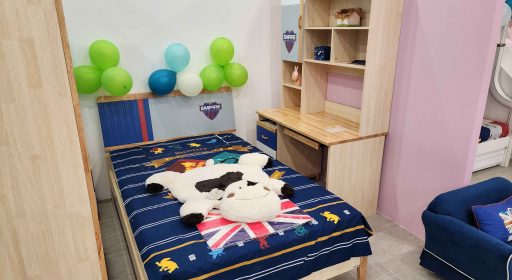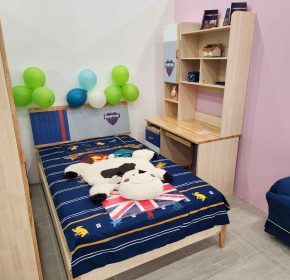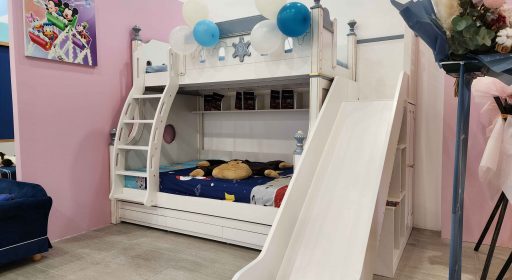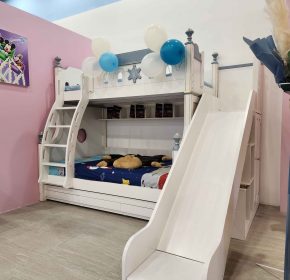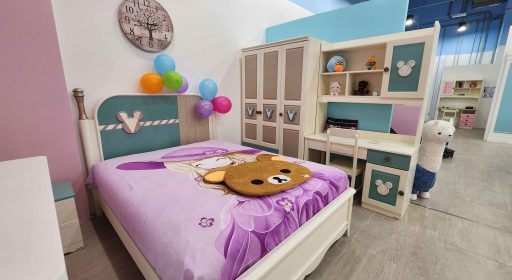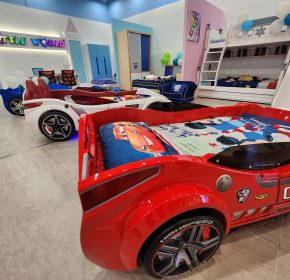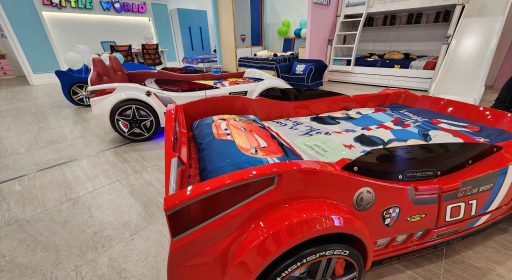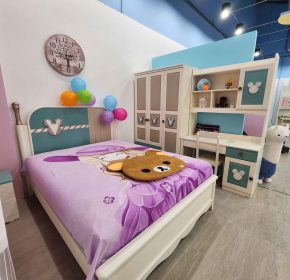 Little World Furniture grow along with your children by providing various creative, stylish and fun kids' furniture to the market. Thanks to their special bed designs, kids can live out their childhood fantasies --- a safe place to grow, learn, and sleep.


Store details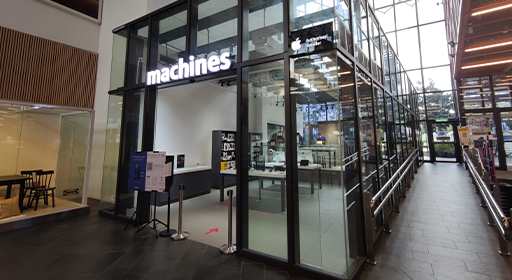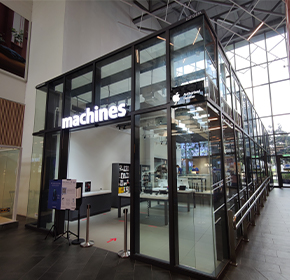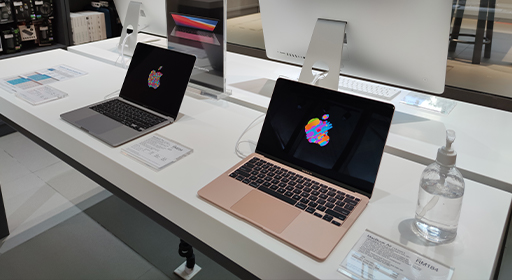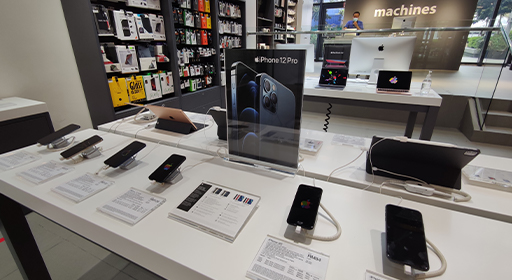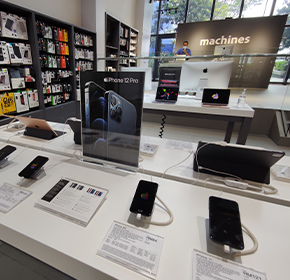 Machines Sdn Bhd is an award-winning Apple Premium Reseller in providing a full range of Apple products, as well as third party accessories, computer peripherals, and professional audio and video solutions.


Store details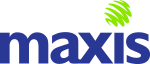 Maxis
Grocery & Services

L1.12a & 12b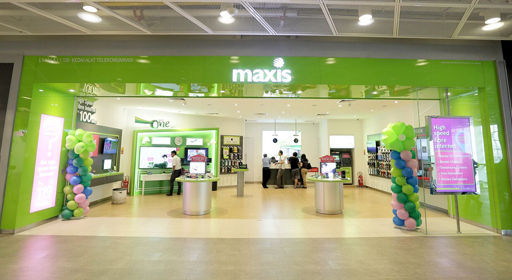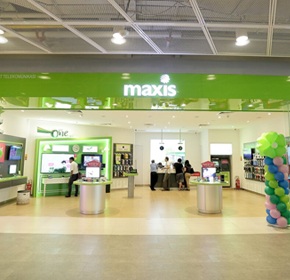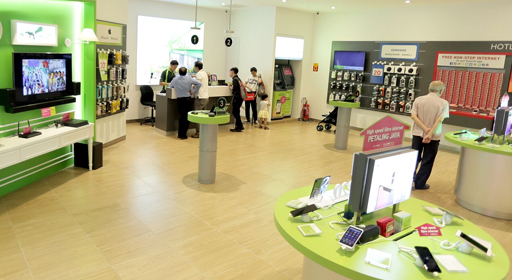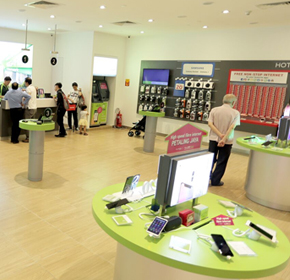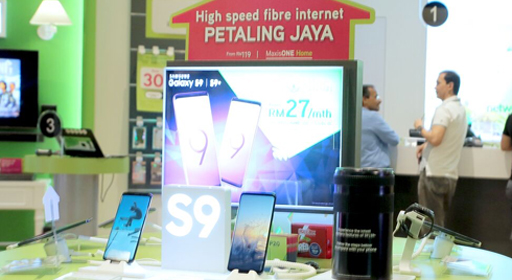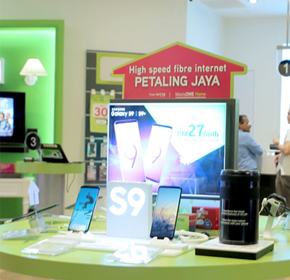 Sign up with the leading communications provider in Malaysia right here at IPC. At Maxis, you'll find easy ways to own the latest smartphone, mobile accessories, or 4G and fibre services for your home or business.
10am - 10pm
1-800-82-1123


Store details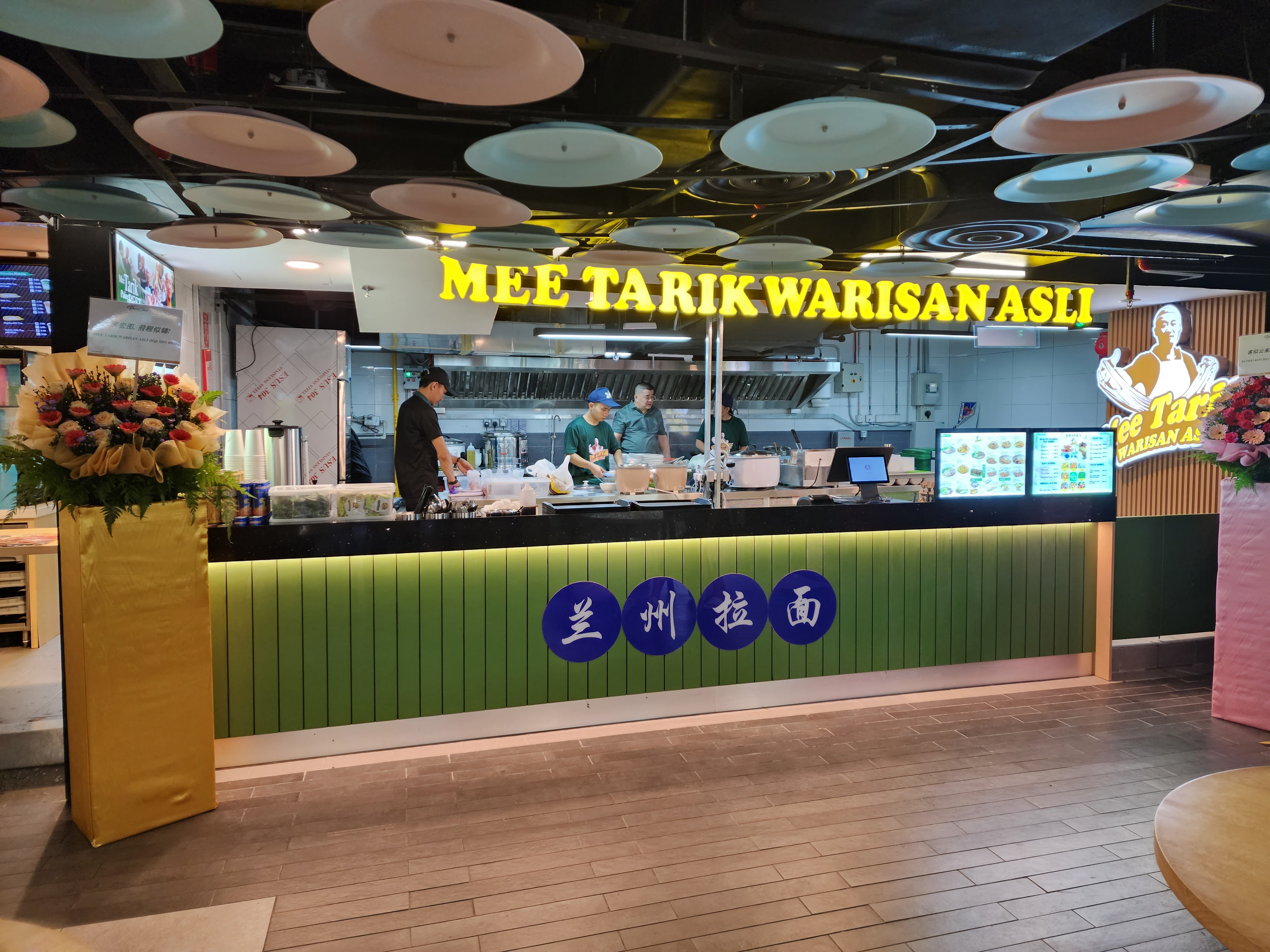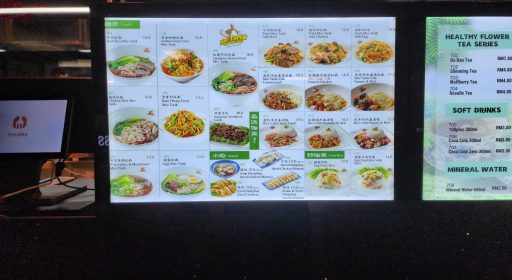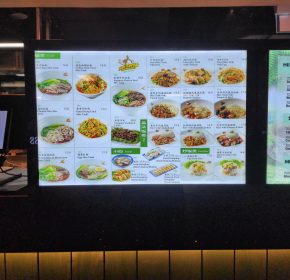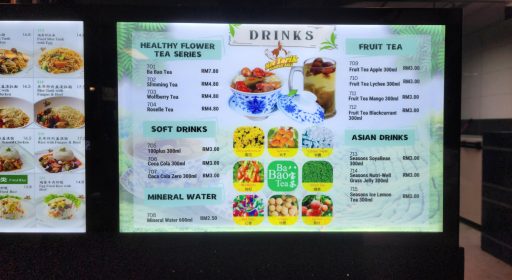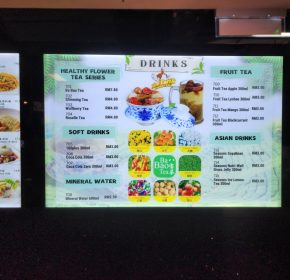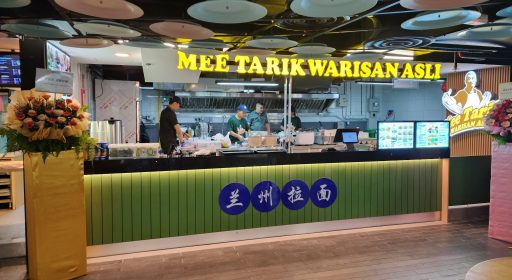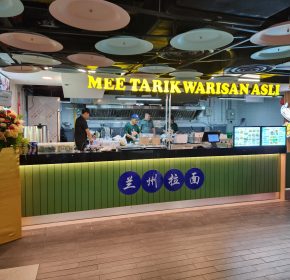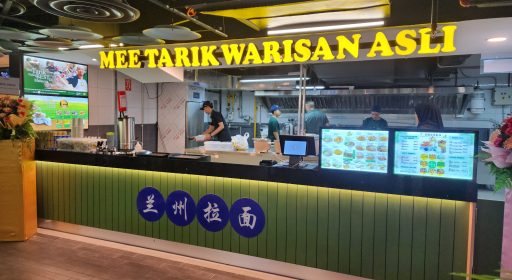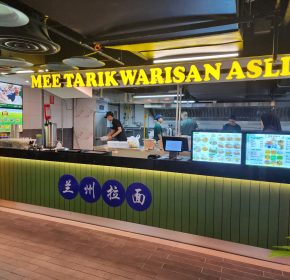 Malaysia's most favorable chinese muslim cuisine, 100 % authentic Lanzhou Hand Pulled Noodle or Lamien.


Store details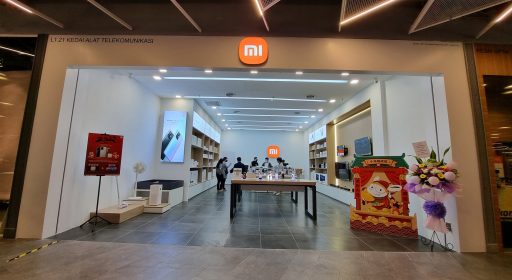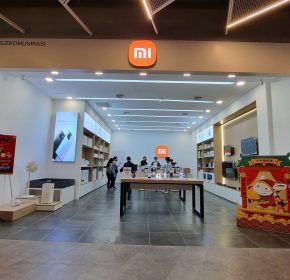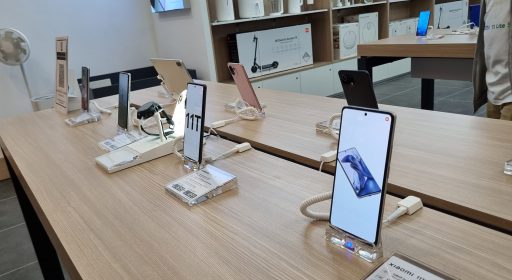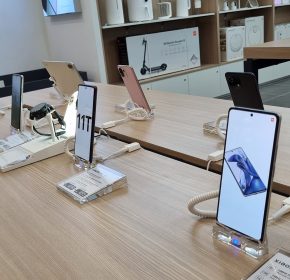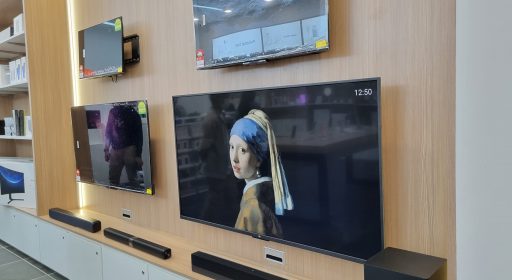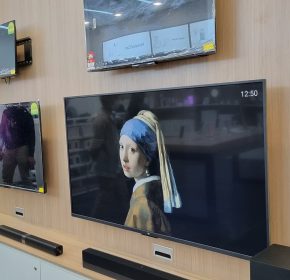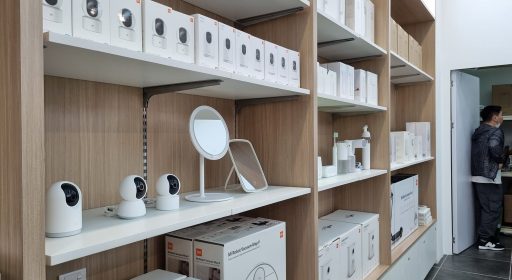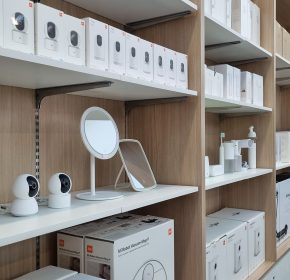 Authorized Mi Store sells and showcase all range of Xiaomi smart products ranging from smartphones, fitness band, laptops, smart TV, home appliances, audio equipments, and many more!


Store details

Mister Minit
Grocery & Services

LG2.06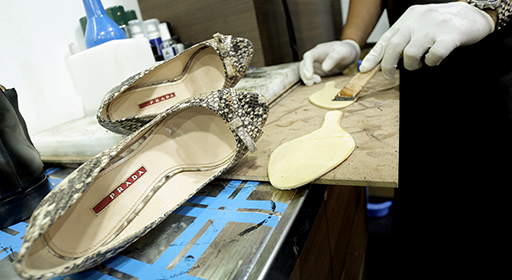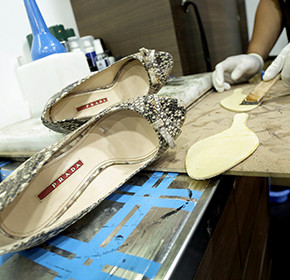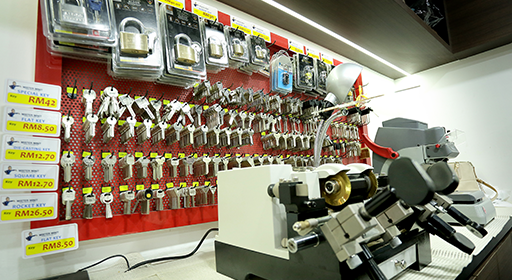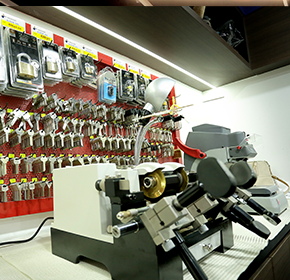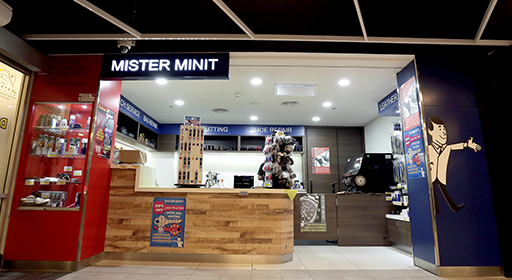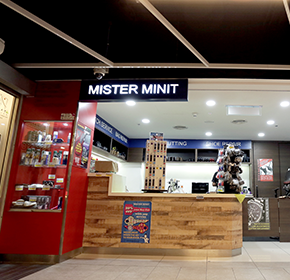 Mister Minit specialises in the services of shoe repairs, key cutting and duplication, engraving and watch service. Our team is highly committed to fixing your problems through excellence in quality and customer service. By fixing people's problems we will be the most trusted brand in household and personal services throughout Asia and the Pacific


Store details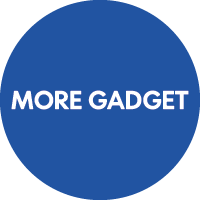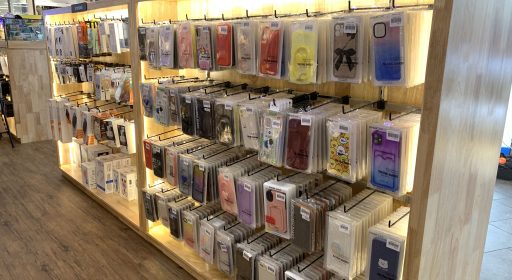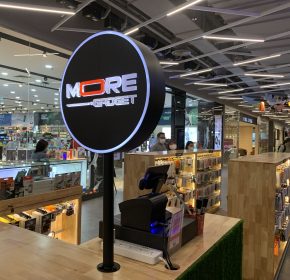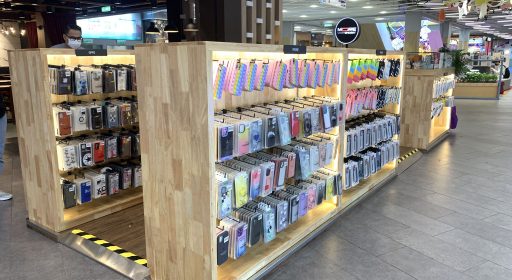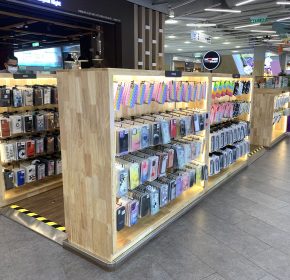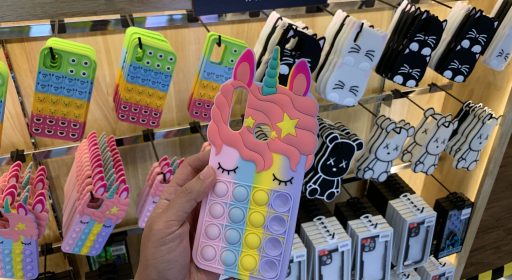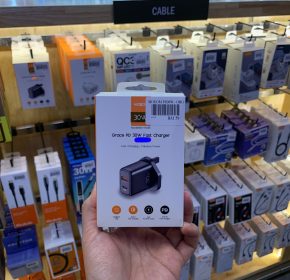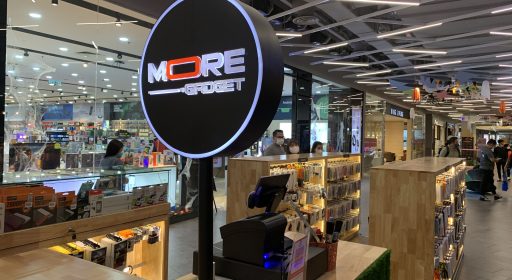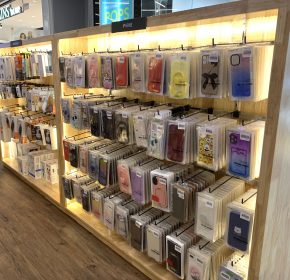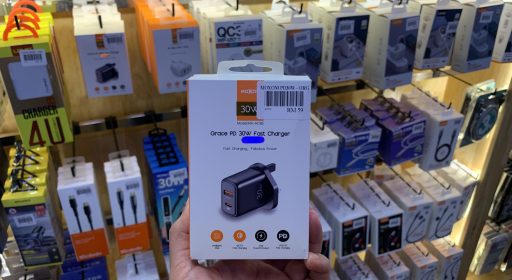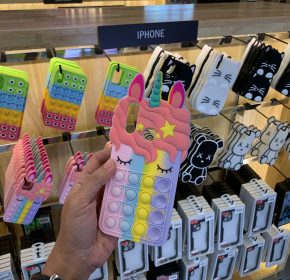 Store details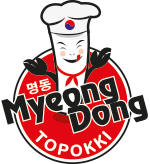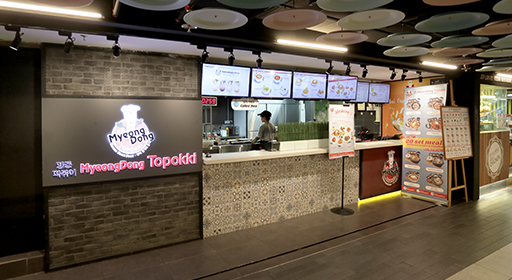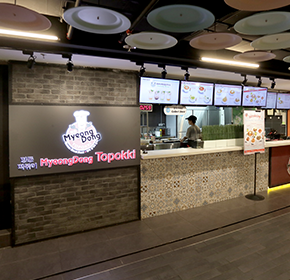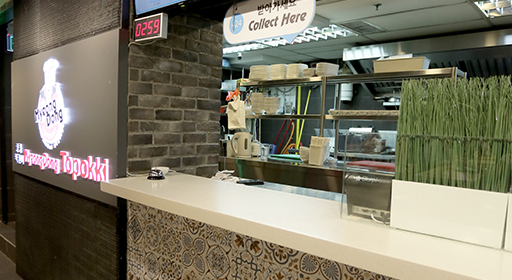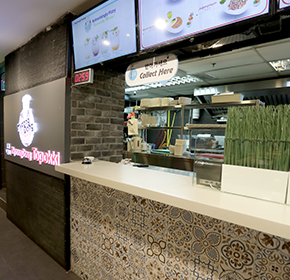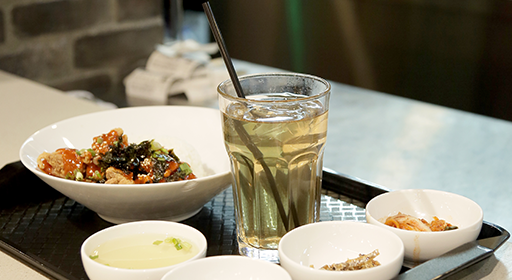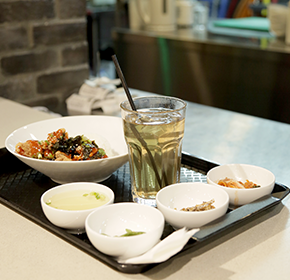 MyeongDong Topokki serves you varieties of Korean Street Food. Their signature Topokki will make you crave for more after trying once. Famous Korean main courses such as Kimchi Jjigae, Bulgogi Deopbap, Ramyun and many more are also available. Eat till you drop! It is an experience you would not want to miss. Eat Once, Crave More!


Store details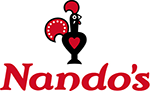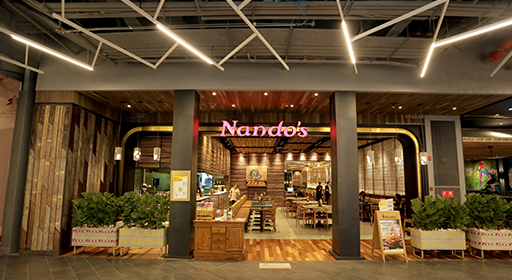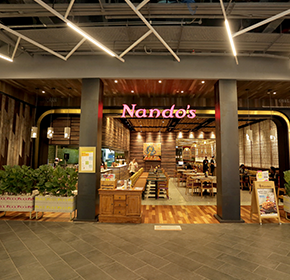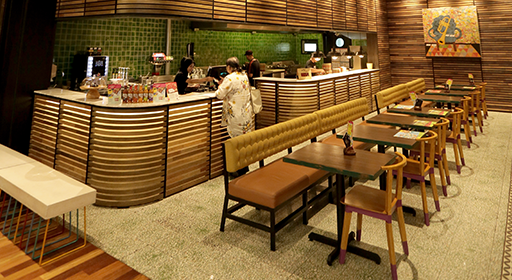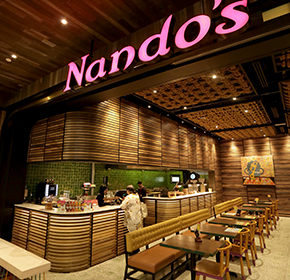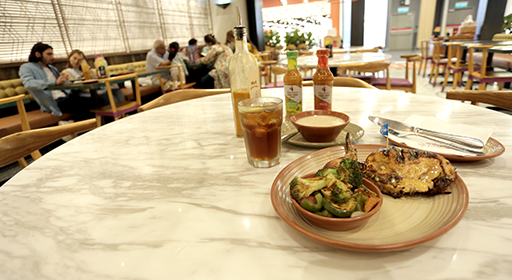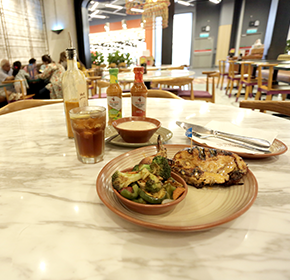 Nando's has been grilling Malaysian's taste buds since 1998 when it first opened its doors in Kuala Lumpur and now Malaysia is home to 76 Nando's restaurants across various states. The global trend towards spicy food and healthier cooking methods augurs well for the brand and its unique tasting, Portuguese inspired PERi-PERi sauces and flame-grilled chickens proved to be tantalizing and suitable for flavour-craving Malaysians.


Store details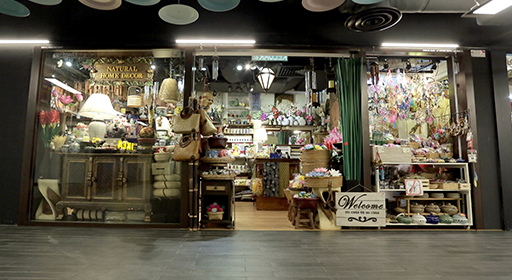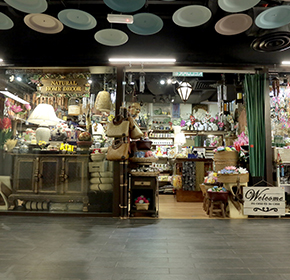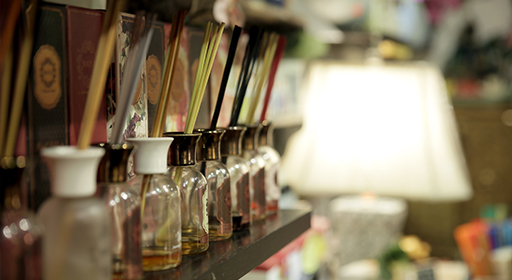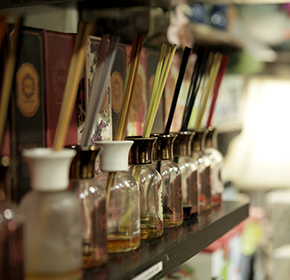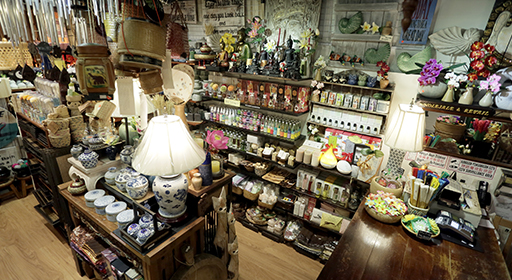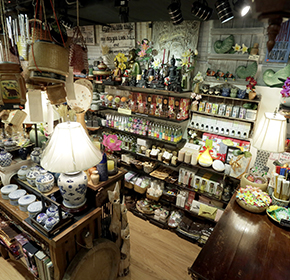 Natural Home Décor is a fair trade enterprise which fair prices are paid to art producers from Asean developing countries. Be inspired & relax!


Store details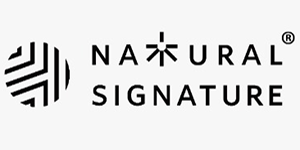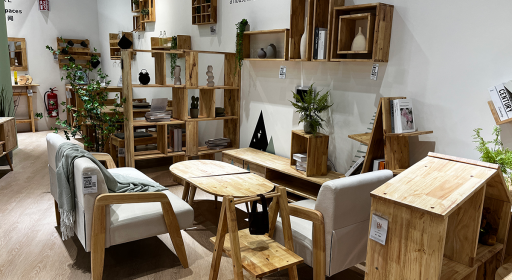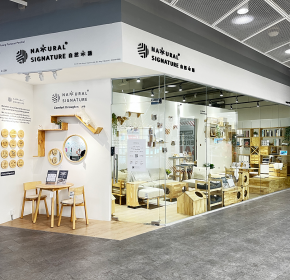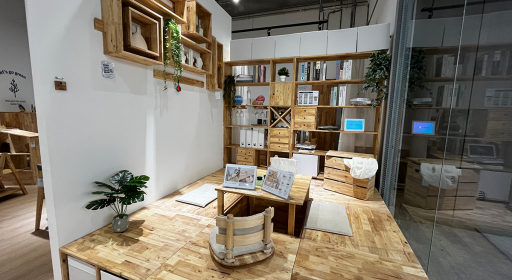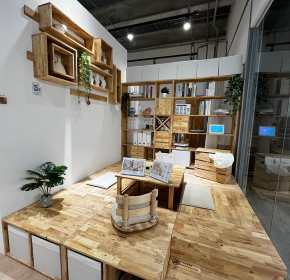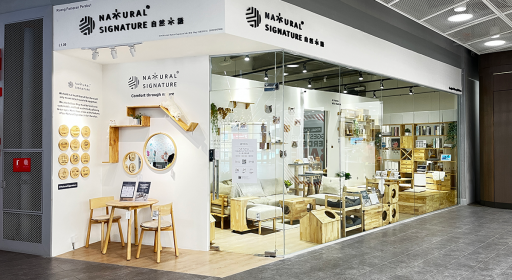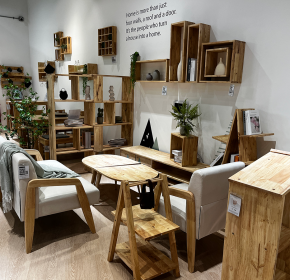 Natural Signature was founded in 2015 as the creation of Malaysian and Italian designers. It is a world-renowned furniture brand which is exported to and has gained recognition in 37 countries and regions including Japan, South Korea, Germany, Poland, the Netherlands, Denmark, the United States, Canada, Taiwan, Singapore, UAE, Australia and New Zealand. The design of Natural Signature goes beyond the tradition with daringly keeping the traces left during the growth of a tree. To cherish every resource we got from the Earth and to protect the environment, we have maximized the material utilization and have been dedicated to reducing carbon and water footprint.
Meanwhile, we attach great importance to practicality, durability and health when it comes to manufacturing. Our furniture is mainly made of solid wood whose Formaldehyde content meets the European and Japanese standards (the strictest standards in the world), ensuring a safe living environment. The factory of Natural Signature was established in 1997 and has many years of experience in furniture manufacturing. Adopting the advanced technology and modern management, we conduct the strictest checking upon the production of every piece of furniture.
Thank you for supporting Natural Signature. Let us show our care for the planet, embrace nature, and enjoy the comfort through nature.


Store details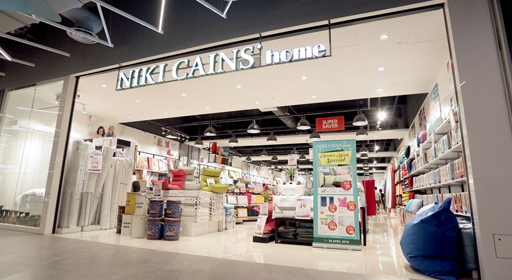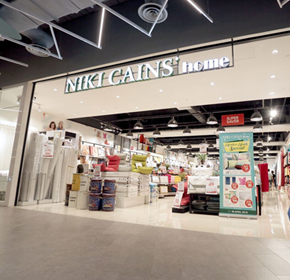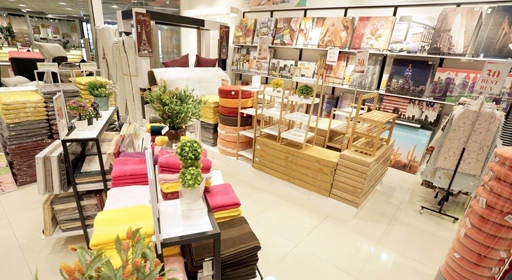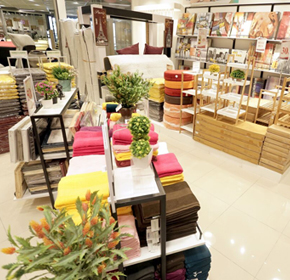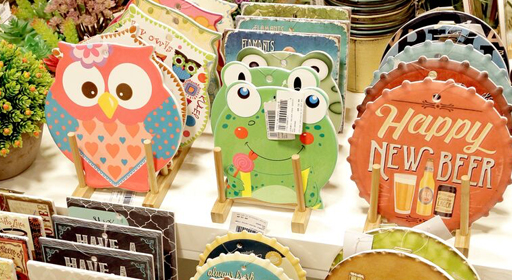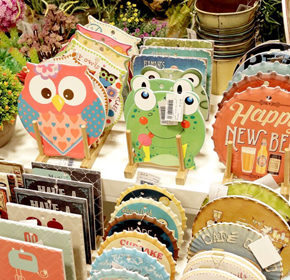 One of the largest retailer of home furnishings and decoration, offers a contemporary modern selection of fabrics and choices marketed mainly for stylish and trendy living standard with a taste for " Mix and Match" preference.


Store details
Noodle King [Coming Soon]


Store details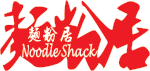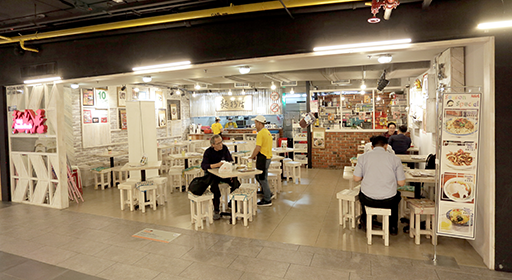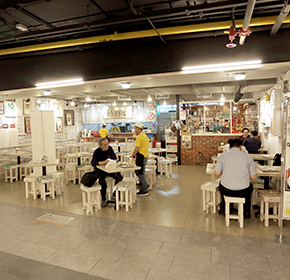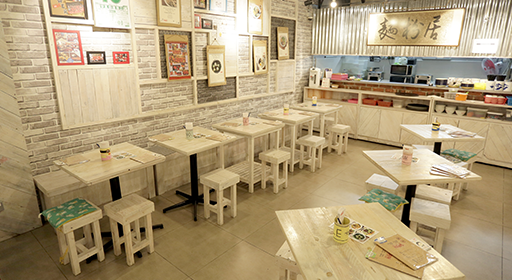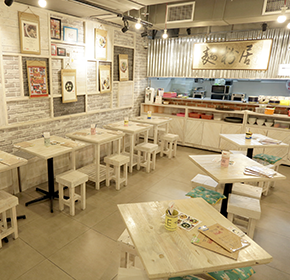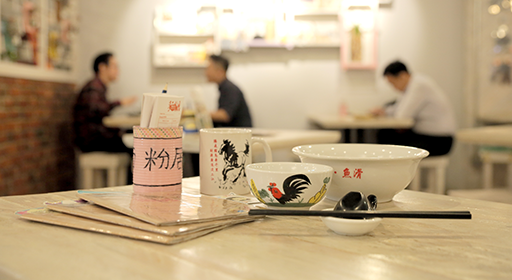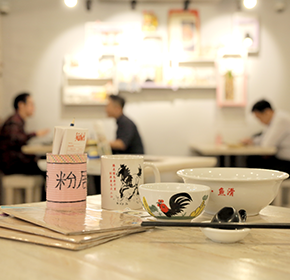 At Noodle Shack, they pride themselves for offering a healthier alternatives to health conscious consumers. All their food has No Added MSG, No Preservative, No Artificial Coloring, and served with Less Salt and Less Oil. Noodle Shack serve only traditional Chinese home made noodle known as Mian Fen Gao (面粉糕), or more commonly referred as Pan Mee, or Ban Mian (板面). This traditional recipe has for centuries, been renowned for its richness in taste and smoothness in texture using the highly uncompromised method and ingredients.


Store details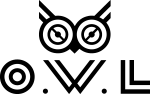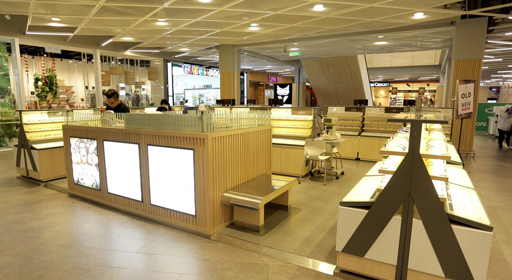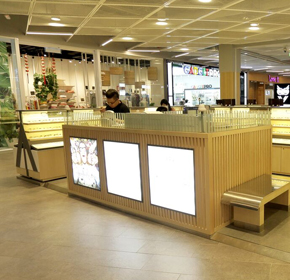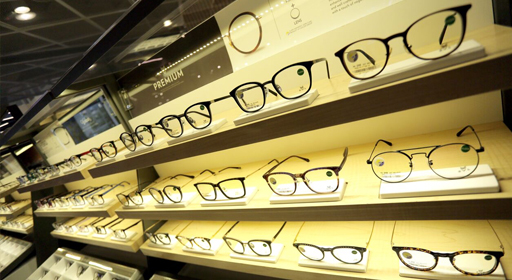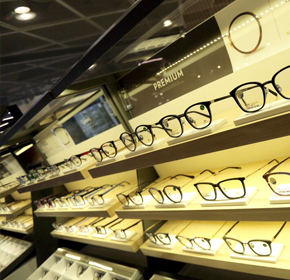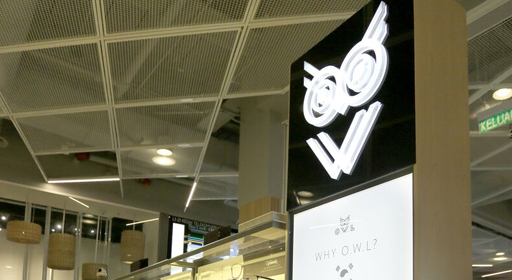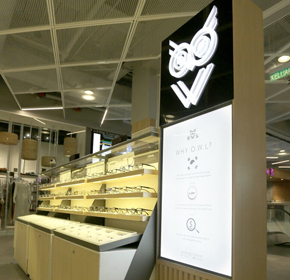 O.W.L provides a fuss-free environment where people can access quality, affordable eyewear that is designed to perfectly match their aspired lifestyle. O.W.L. acronym for Obsessed With Looks, makes life better for the fashion-conscious and it's where must-have accessories can be found.


Store details

Open Playhouse
Children & Education

L2.11, L2.12, L2,13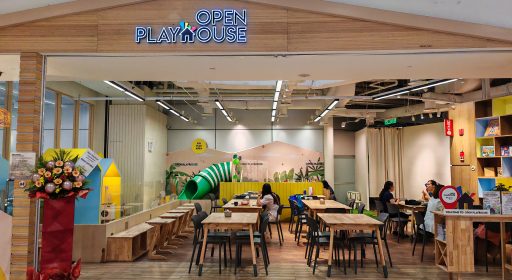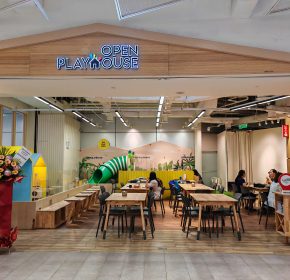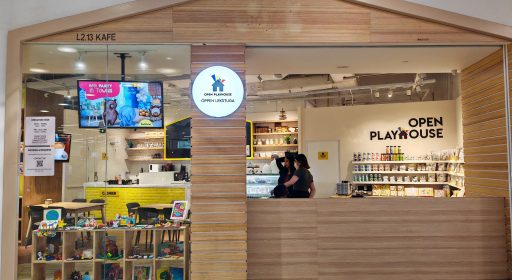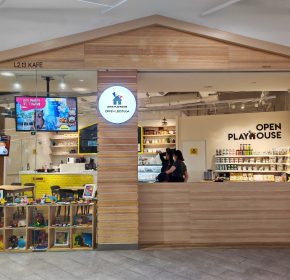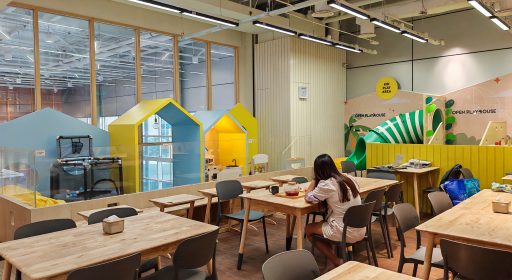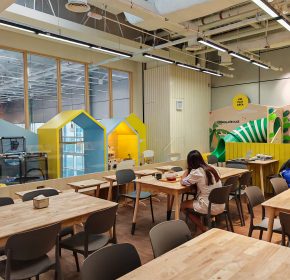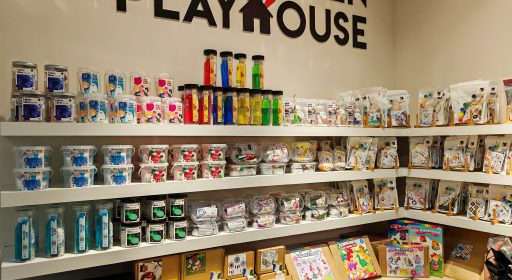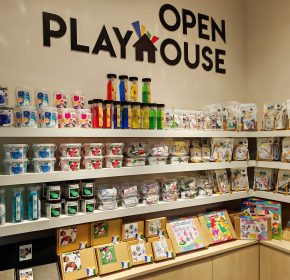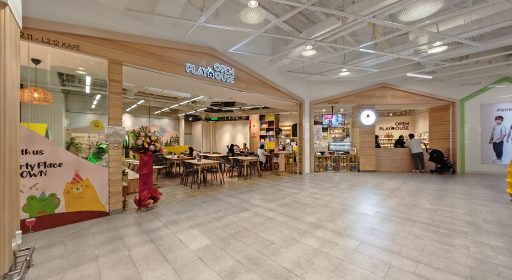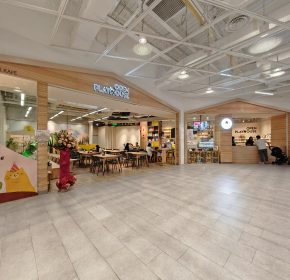 Open Playhouse is the one-stop edutainment provider in Malaysia focus on 3Cs learning (Curiosity, Creativity, Communication) through PLAY and also emphasize children's & parent learning experience, environment & values. A combination of Art, Craft & Design, Creative Play, Gross Motor Play, Environmental Educational Program Baking & Food Art, Life-Style Cafe, Party & Event Planner. ALL-IN-ONE!


Store details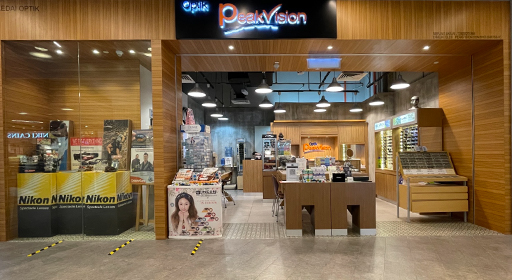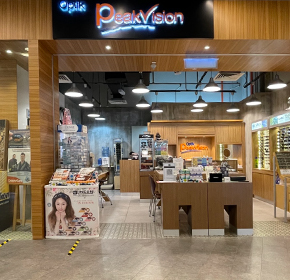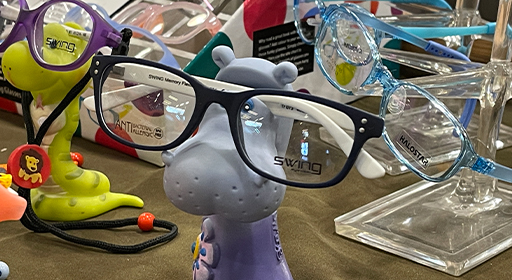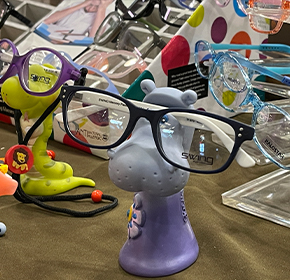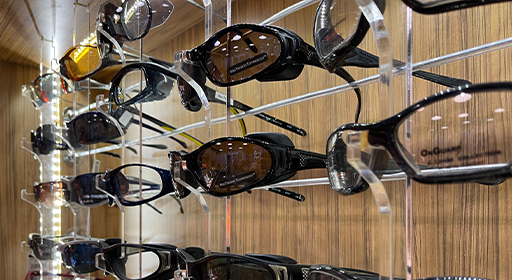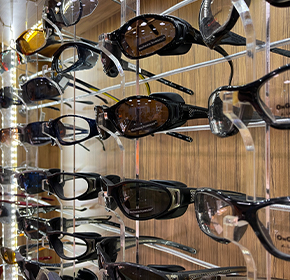 A Professional Eyecare and Sport Specialist Optical shop.


Store details
Oriental Persian Carpets
Home & Living

L2.19 & L2.20A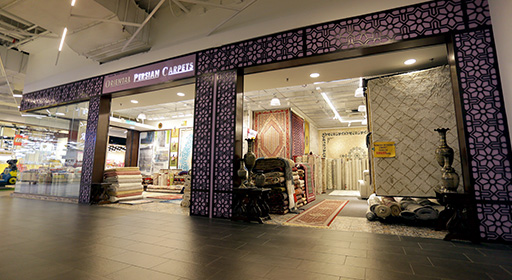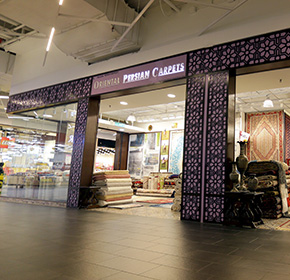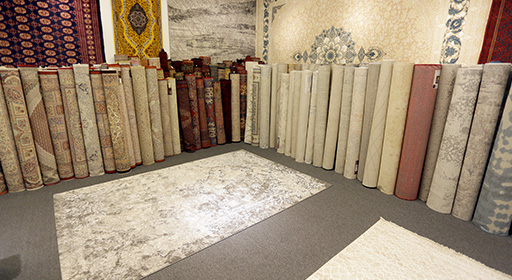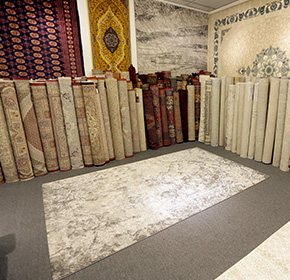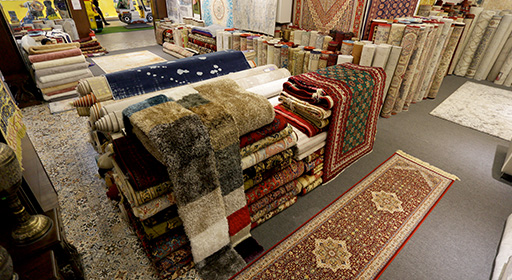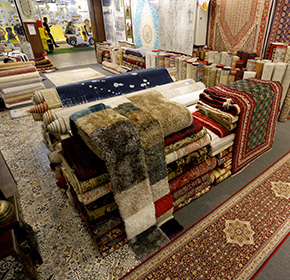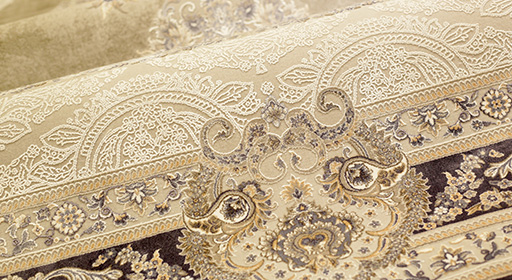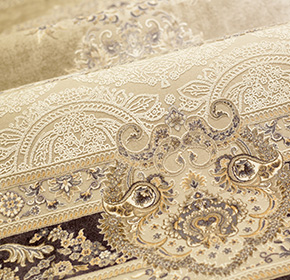 Your one stop centre for hand made carpets from Pakistan, Iran, Turkey and Afghanistan. You can find carpets suitable for your dining rooms, bedrooms, guest rooms and office.


Store details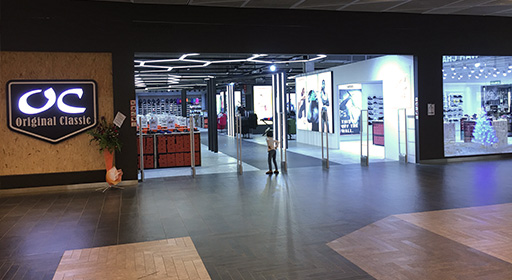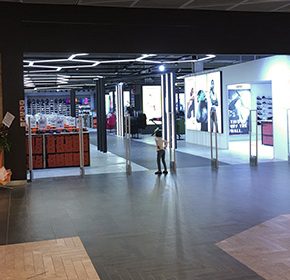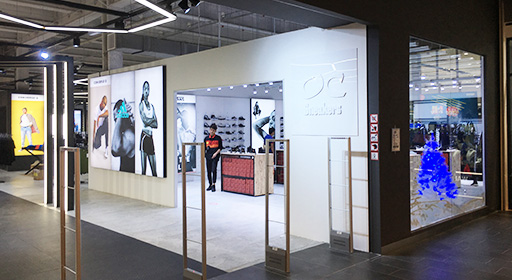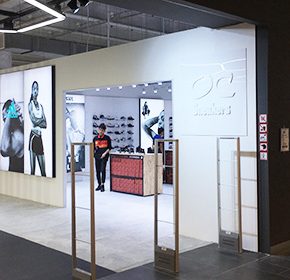 Original Classic is the one stop sports and apparel store that features well known international brands compromising footwear, apparel and accessories.


Store details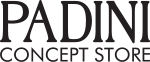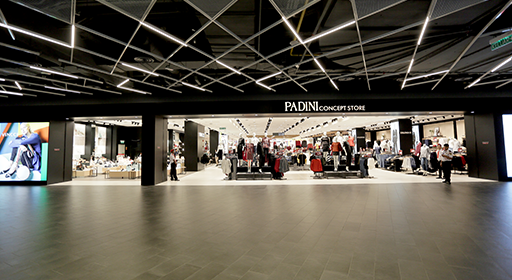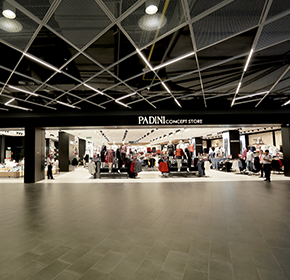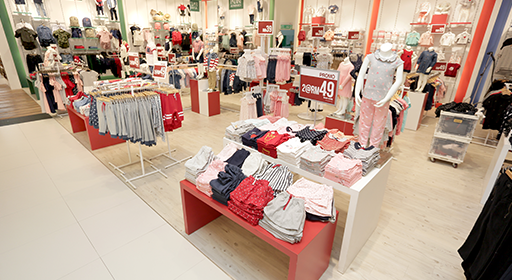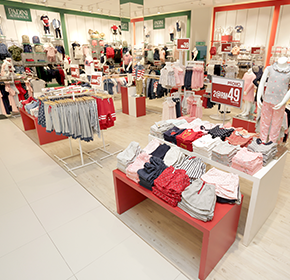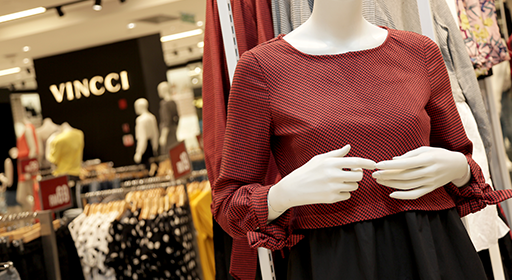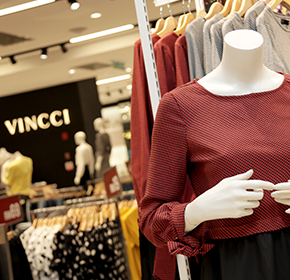 Carries the full range of brands Padini, Seed, Padini Authentics, PDI, P&Co, Vincci, Vincci Accessories, Tizio, Miki Kids and Brands Outlet.


Store details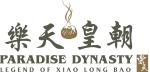 Paradise Dynasty (non-halal)
Food & Beverages

G.21 & 22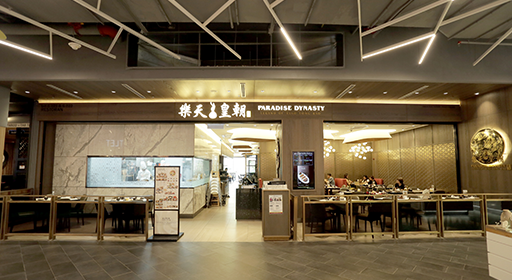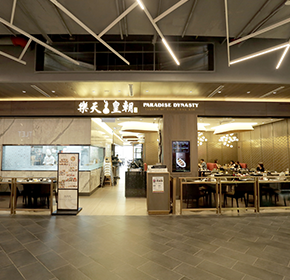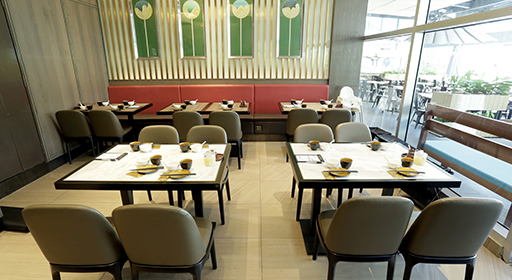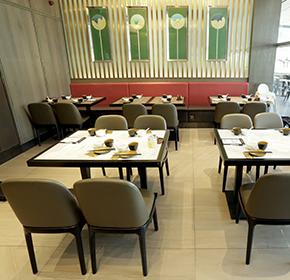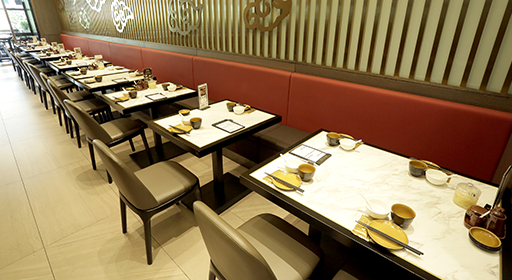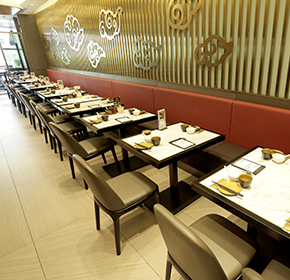 Immerse in the imperial culture and savour the exquisite flavours from the northern and southern parts of China, as Paradise Dynasty captures the finer points of bygone eras in contemporary style. Touted as a world's first, delve into the legend of Paradise Dynasty's xiao long bao as we pay tribute to this time-honoured delicacy with the creation of eight variations.


Store details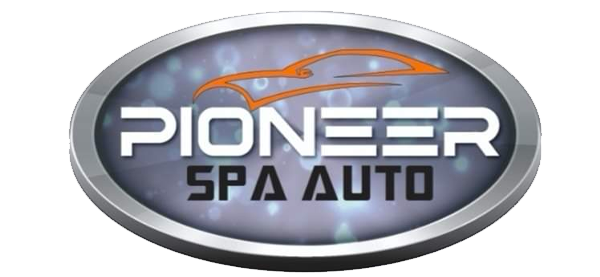 Pioneer Spa Auto
Grocery & Services

LG2.CP01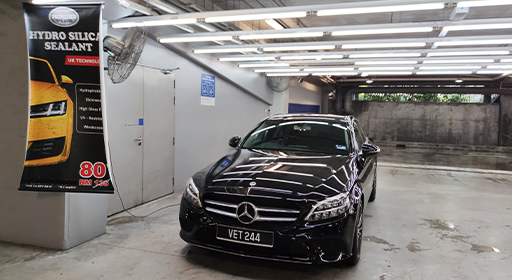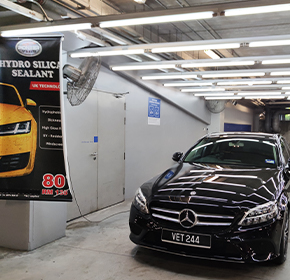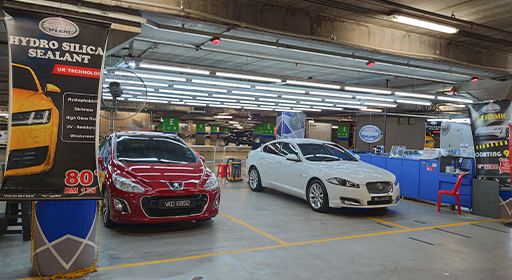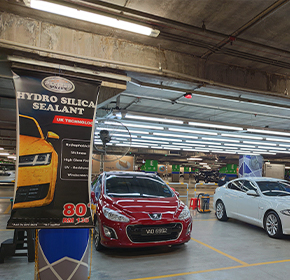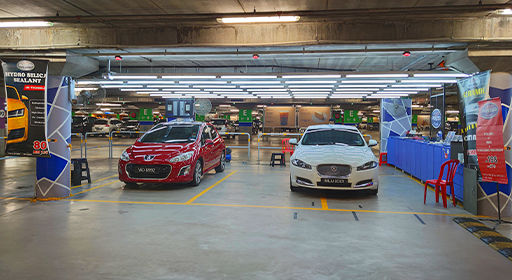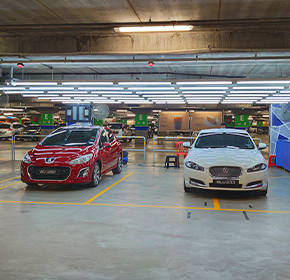 Give your car a spa treatment while you do your shopping. Other than premium wash service, pamper your car with services such as polish, wax, body coating, pest elimination, interior cleaning, windscreen coating and hydro silica sealant services.


Store details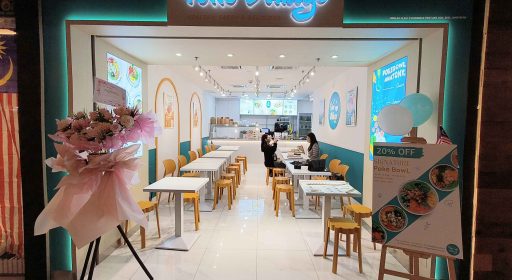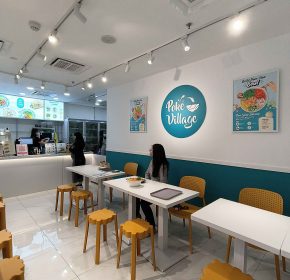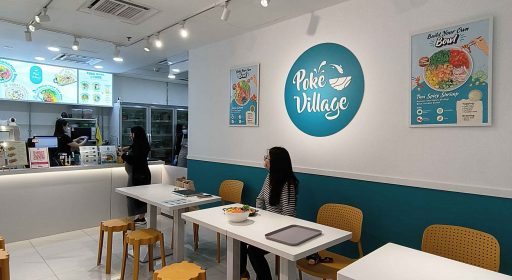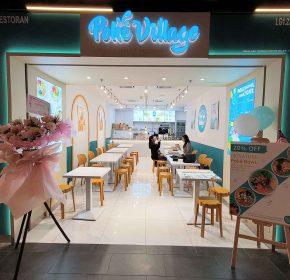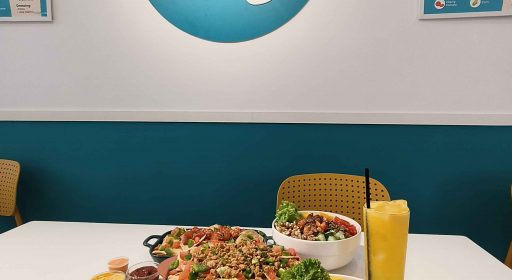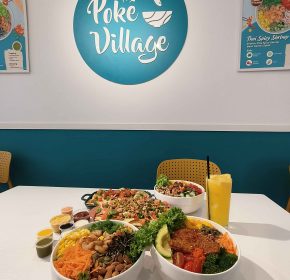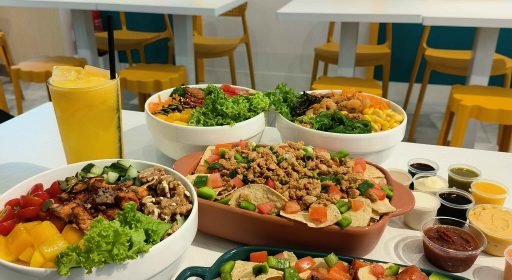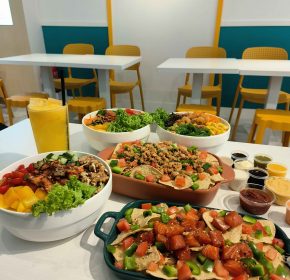 We are serving a modern Poke Bowl are made up from marinated raw fishes and hot protein meat, vegetables & fruits and grains. Think of it as Salad grains bowl and serve in hot & cold salad grains bowl. Its combination of Japanese and Hawaiian taste. We are serving in custom bowl, mix and match your salad grains bowl. We are bringing a premier & modern Poke Bowls (pronounced as poh-kay), is the Hawaiian verb.


Store details

Poney
Fashion & Beauty

L2. 13A - L2.18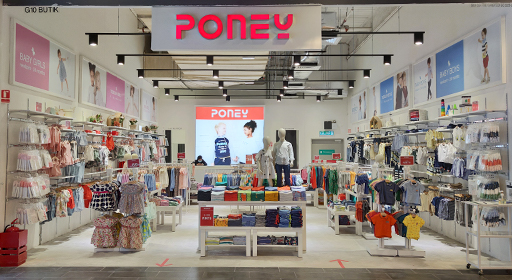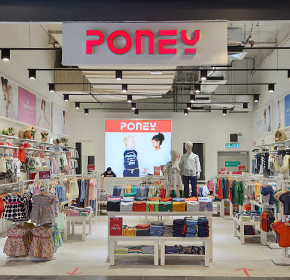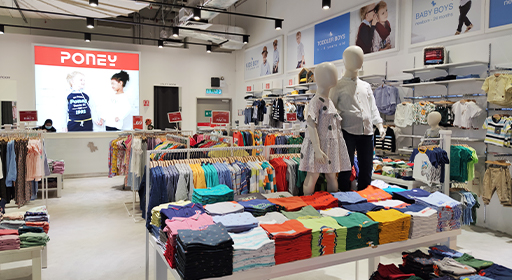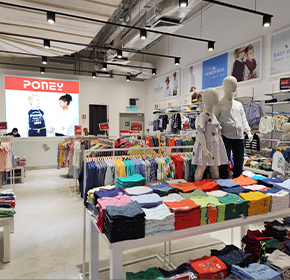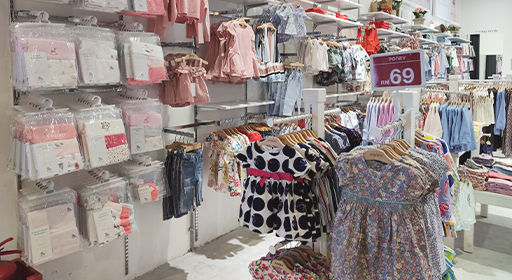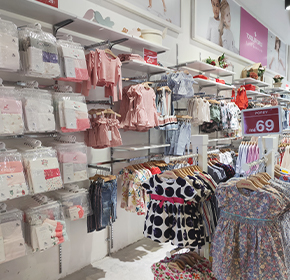 Find your kids perfect look with our extensive variety of styles & clothing. Specially designed with a touch of delicate details & a pretty colour twist.


Store details

Popular Flagship Store
Children & Education

L2.03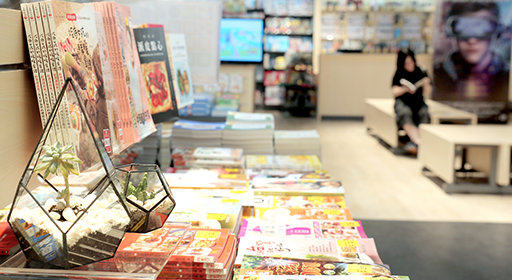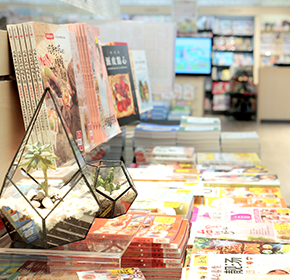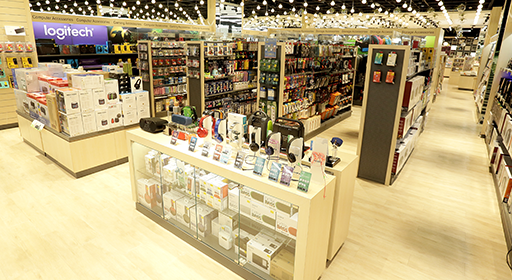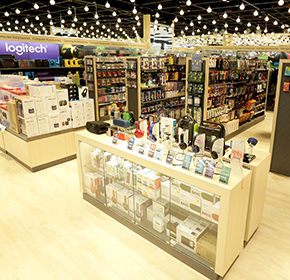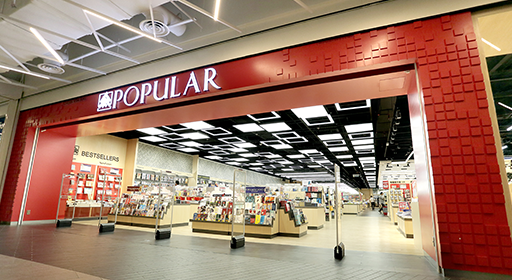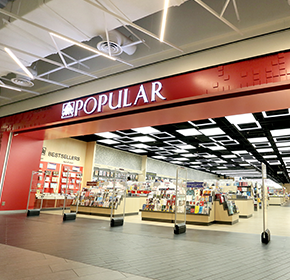 Popular Bookstores is the largest chain of bookstores in Malaysia, offering one of the largest selection of new arrivals, bestsellers, and popular choices.


Store details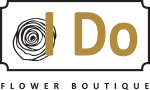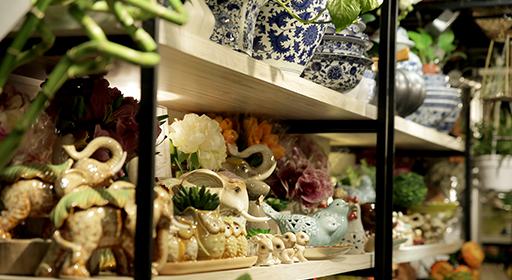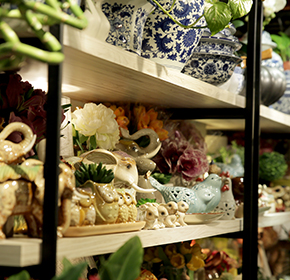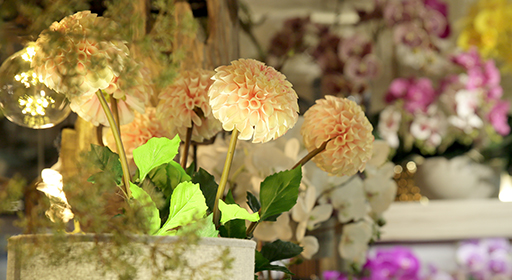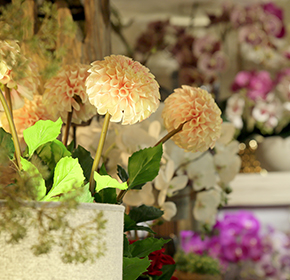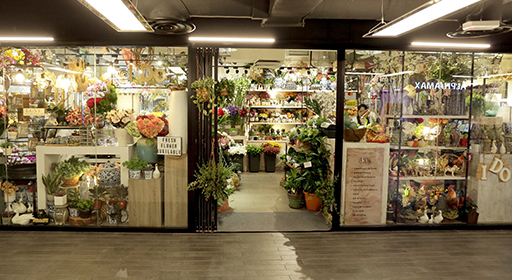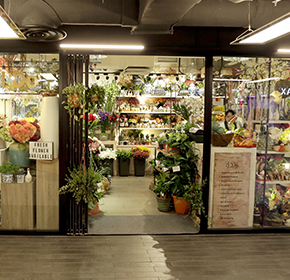 Rimba Flowers offers fresh and affordable flowers, bouquets and floral arrangements for all occasions.


Store details

Shihlin Taiwan Street Snacks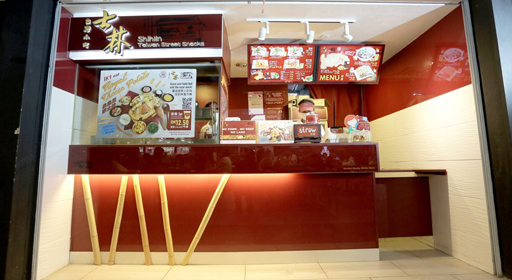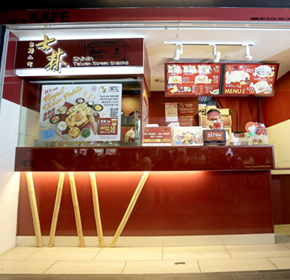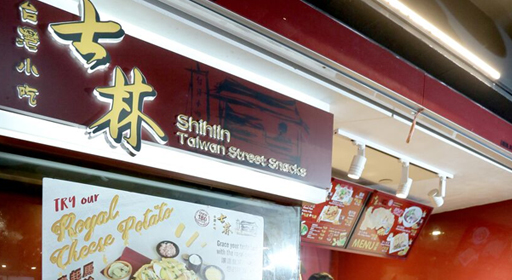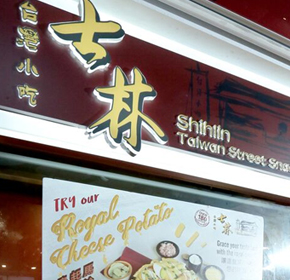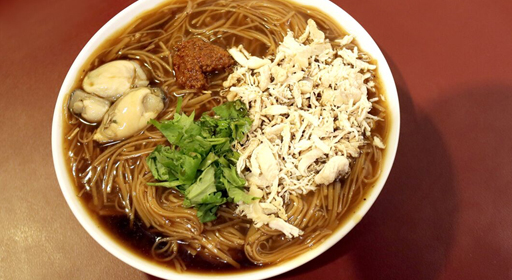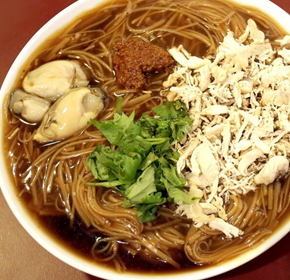 Shihlin Taiwan Street Snacks ® is everybody's favorite Taiwanese food chain featuring popular snacks from the alleys of Taiwan's night markets. Prepared the way they do over in Taiwan, the menu features authentic favorites such as XXL Crispy Chicken, Crispy Floss Egg Crepe, Handmade Oyster Mee Sua and Seafood Tempura. Come and enjoy a taste of Taiwan today!


Store details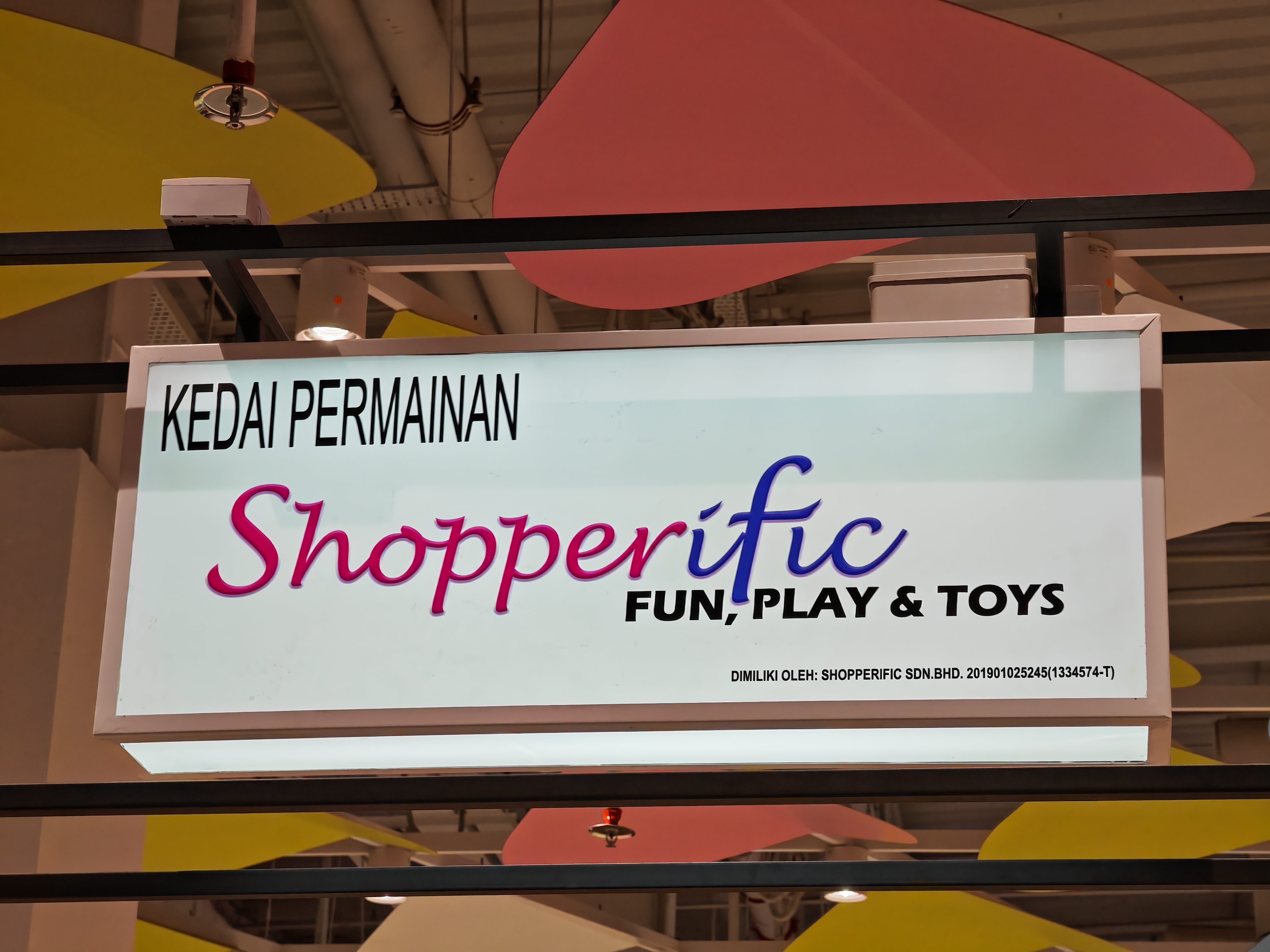 Shopperific
Children & Education

L2.K03, K03A & K05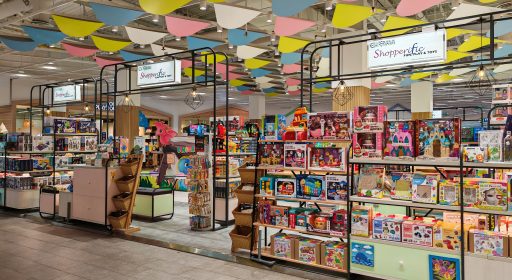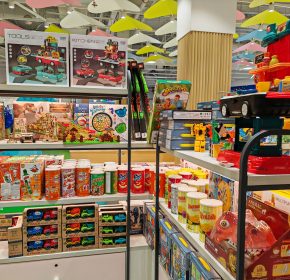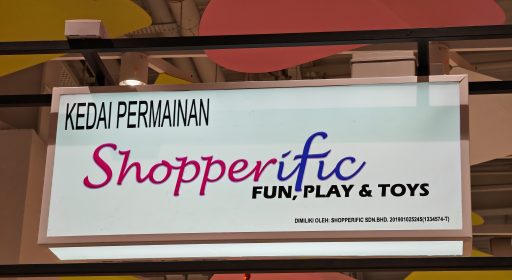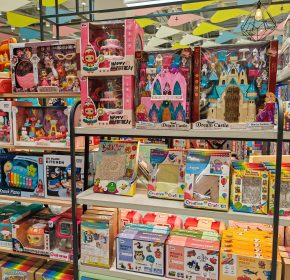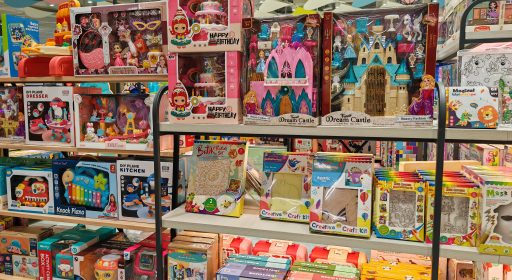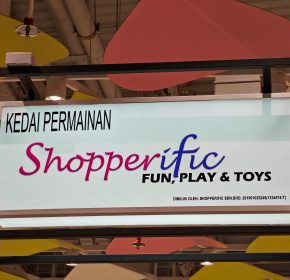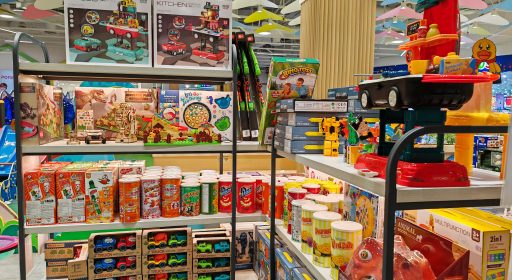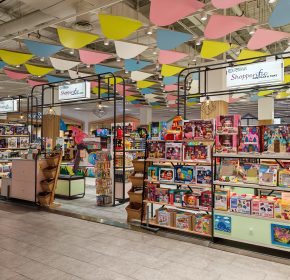 We at shopperific provide Education Toys and Kids Goods


Store details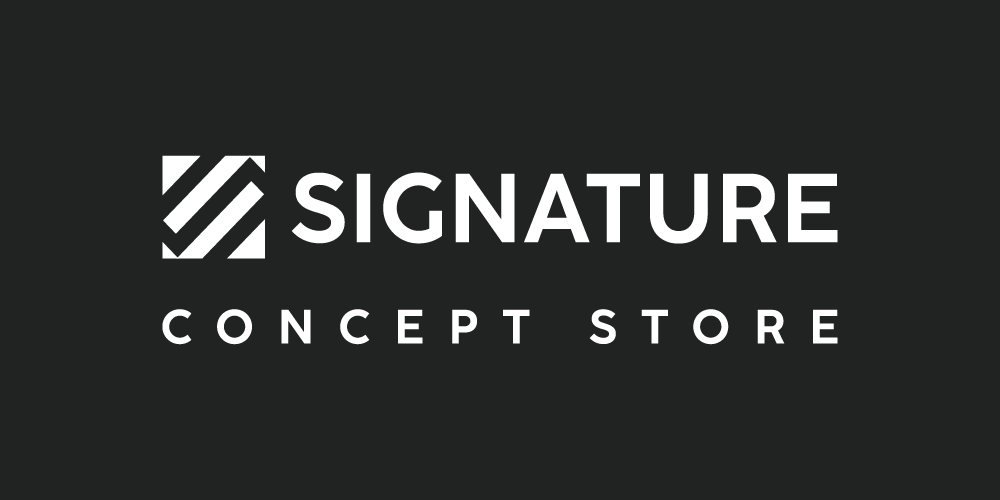 Signature
Home & Living

L1.11 & L1.12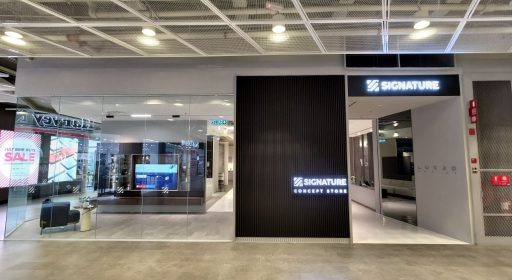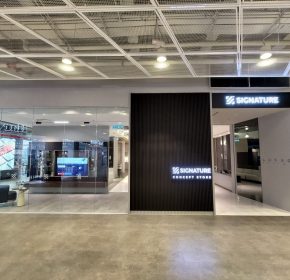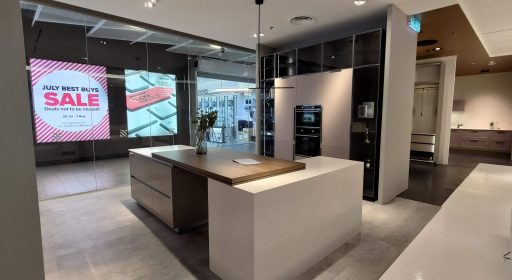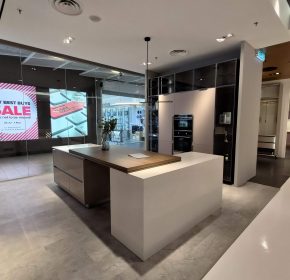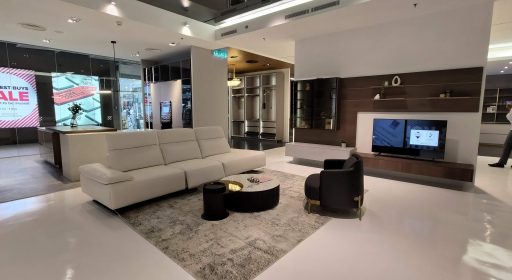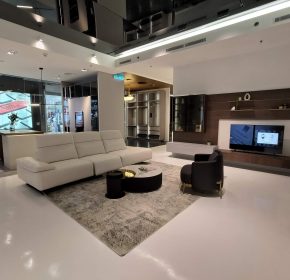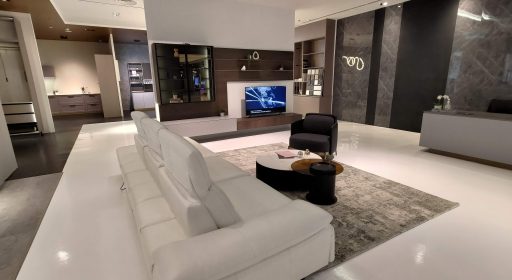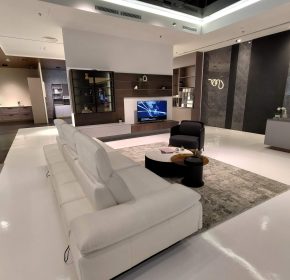 With more than 28 years of industry experience, Signature is the largest kitchen manufacturer in Malaysia offering whole-house customisation solutions including kitchen and wardrobe systems, built-in kitchen appliances, built-in home furniture, design & build, bathroom sanitaryware and custom-made furniture. Visit us at L1.11 & L1.12, IPC Shopping Centre or contact us at +60 14-652 1355 to kickstart your Signature experience.


Store details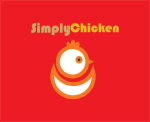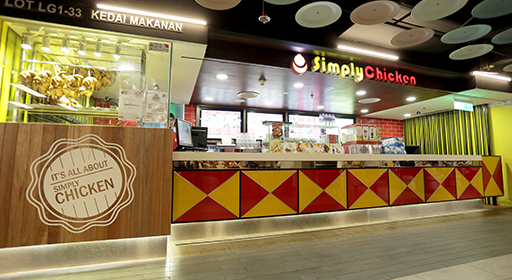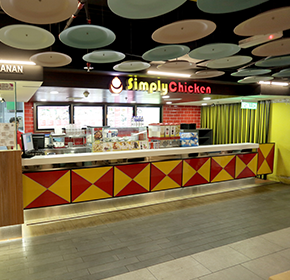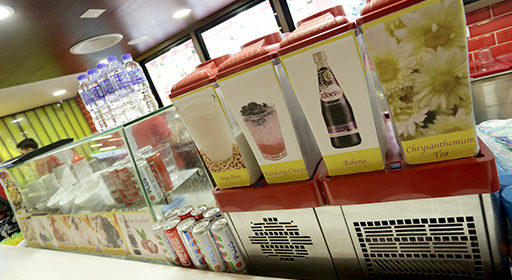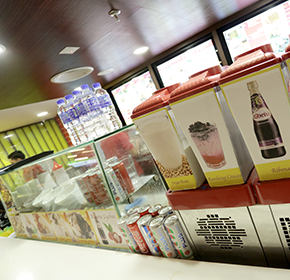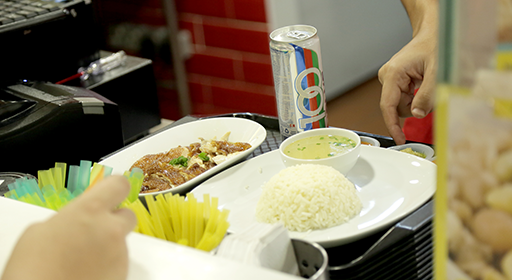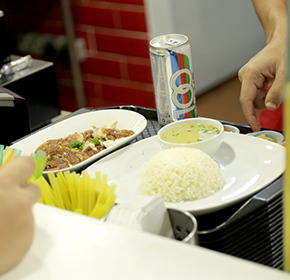 Hainanese chicken rice is a simple meal, yet, a gem of dish originates from Hainan (China). Kampung Chicken, is known in the English speaking word as free-range chicken where their exercised muscle makes tender and silky smooth taste. Roasted Chicken, deep fried chicken with courtesy of the our secret recipe that gives a irresistible taste. The rice flavor and mouth-watering rice accompany by delicious ground chili and ginger dip, makes a complete meal. At Simply Chicken, they insist on fresh chicken and a concoction of condiments like fresh chili and ginger to serve the best chicken rice to you.


Store details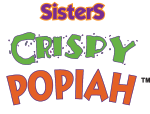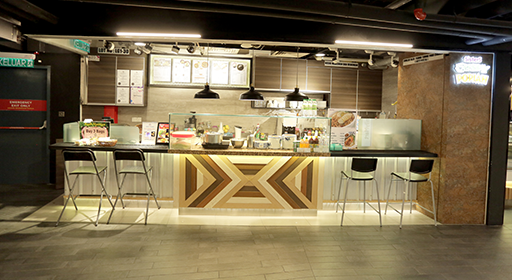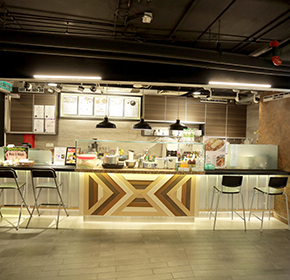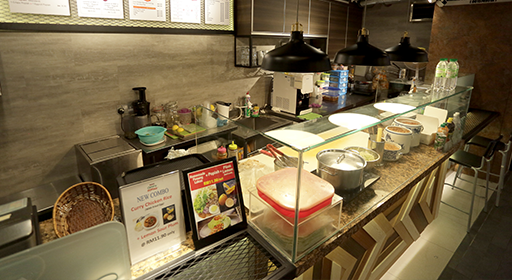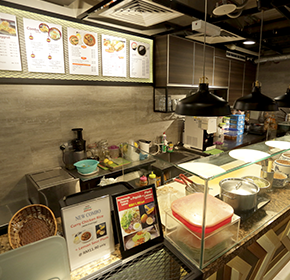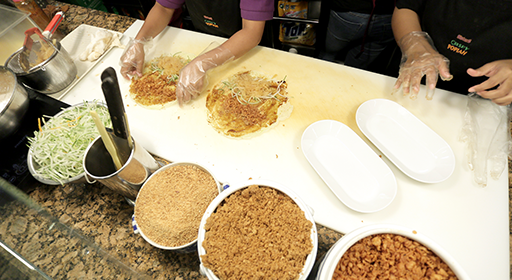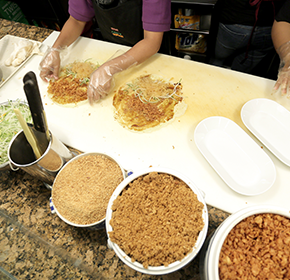 Crispy Popiah came about when the realization dawned that traditional popiah was losing its place among the younger folk. So they came up with a more suitable type of popiah, and after countless hours of experimentation with different ingredients and preparation techniques - and Sisters Crispy Popiah was born. With the success of all their popiah stalls, Sisters Crispy Popiah is well on its way of becoming the next household name in delicious local delicacies.


Store details

Skechers Concept Store & Outlets
Fashion & Beauty

G.13a & 15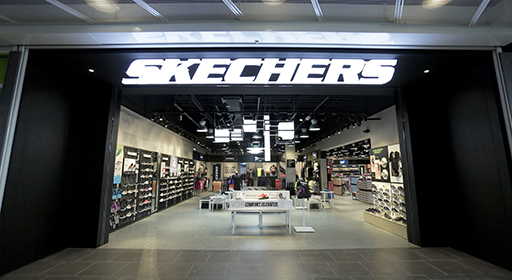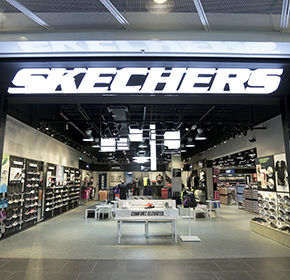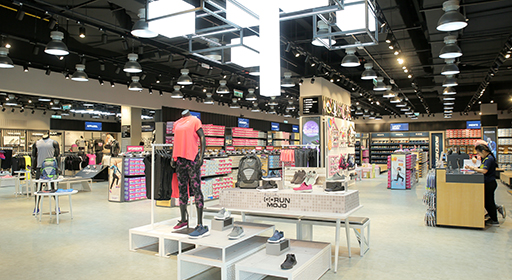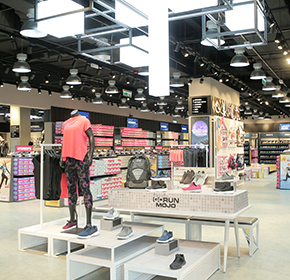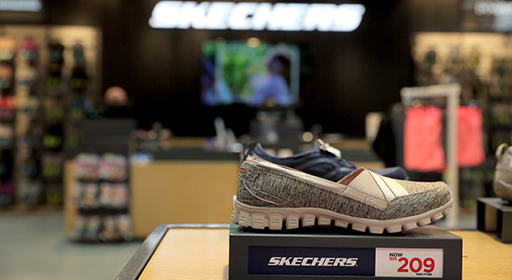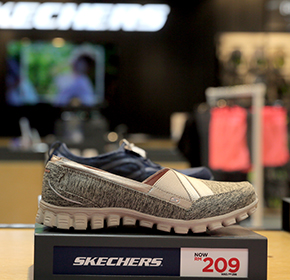 Skechers is an American lifestyle and performance footwear company. Shop for Skechers shoes for men, women, kids and Performance.


Store details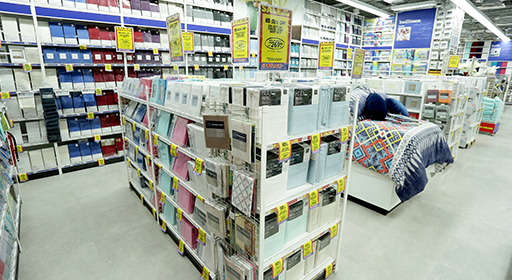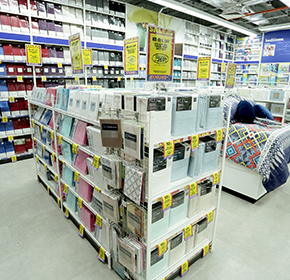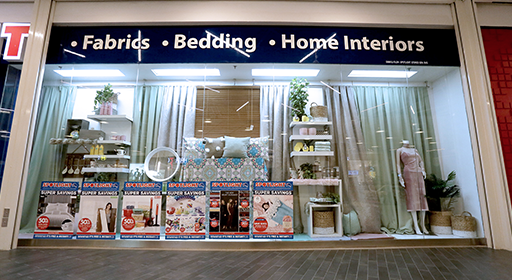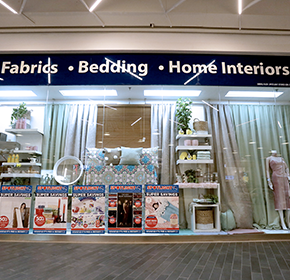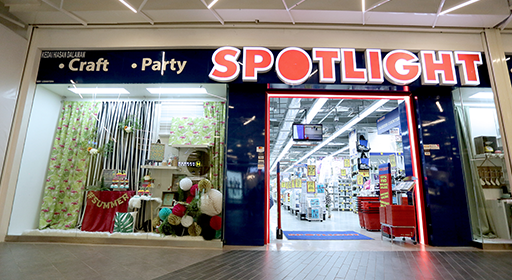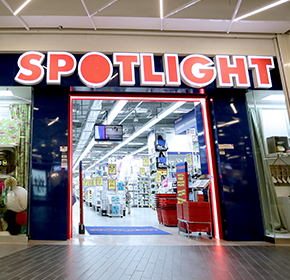 Spotlight is one of the largest and most popular retailers offering a unique range of products, including craft products, fabric, and household goods. Come and have a look to view their full range of products.


Store details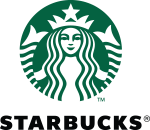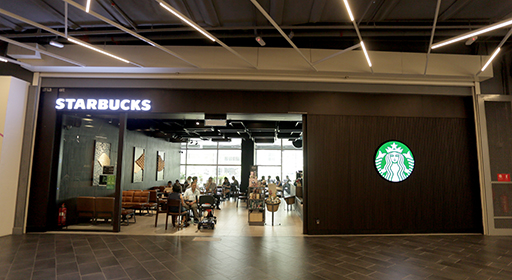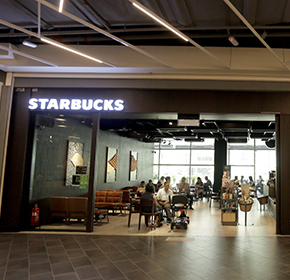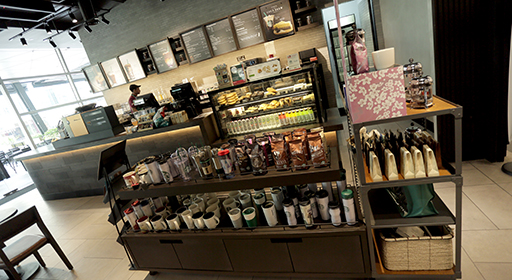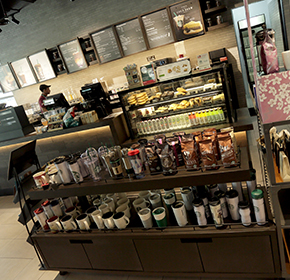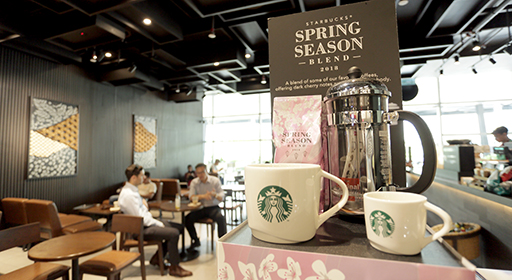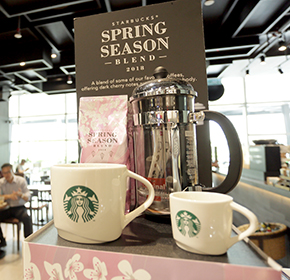 Starbucks is committed to offering the world's finest coffee while enriching Malaysians' lives one cup at a time. At Starbucks, it is always more than just a cup of coffee. Set in a relaxing environment with comfortable chairs and complimentary WiFi, Starbucks friendly baristas are always delighted to make a cup that's just right for you.


Store details