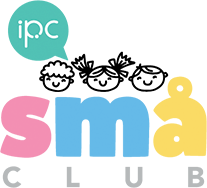 Join for exclusive junior benefits & privileges
Exclusive Privileges
Welcome Gift
Birthday gift & Privileges
Seasonal Gifts
Children Exclusive Workshops
Exclusive entry to IPC Events
More Info
Members must be below 12 years old and living in Malaysia. Membership will automatically expire on member's 13th birthday regardless of the registration date.
Membership is FREE.
Membership application should only be submitted by a parent/guardian.
One time submission per member. Duplication of any application submitted will be removed under the management's discretion and without prior notice.
Each parent who is a Tack Club member can register up to 3 children as Små Club members under one Tack Club membership. If the parent has more than 3 children, the remaining children must be registered under another family member's Tack Club membership. Any duplicates in the Små Club membership registration shall be removed by the management's discretion without notice.
Parent/guardian must accompany their kids during workshop and activities.
To redeem ONE (1) Små Club Star Sticker, members must present recycling receipt (minimum weight of 1kg for aluminium, mental/tin, and plastic only) from IPC Recycling & Buy Back Centre or receipt from any outlet in IPC Shopping Centre with minimum spend of RM30.00. Redemption only valid for transaction within the same day.
Members can only redeem birthday gift during birthday month only.
Gifts will be changed periodically subjected to the management's discretion and without prior notice.
IPC Shopping Centre reserves the right to decline any application of IPC Små Club members, amend any benefit, terms and condition of the Små Club programme without prior notice.
IPC Shopping Centre will not be liable or responsible for any injury, illness, damage, loss, accident, expense, or any other claim arising from involvement in any activities held by IPC Små Club.